Royal Oak is a diverse neighbourhood in West Saanich, about ten minutes' drive north on the Pat Bay Highway from Victoria BC. Running along the eastern side of the highway, Royal Oak is situated south of Cordova Bay and north of the Tillicum – Gorge area.
Royal Oak offers a wide range of housing including newer townhome projects, suburban single family homes and a few larger rural properties. People living in Victoria will find access to the city from Royal Oak is excellent, whether by your own car or using transit, it's a short commute!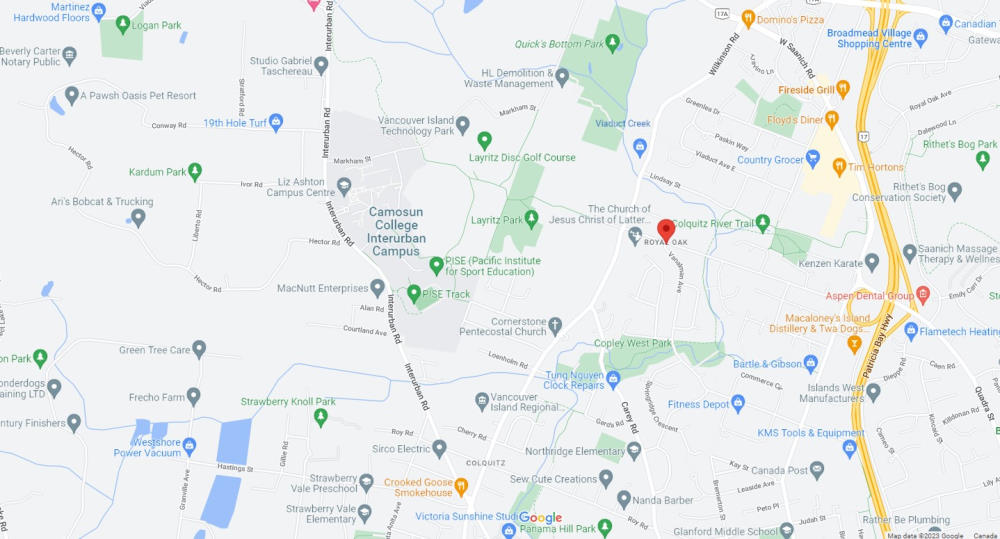 While Royal Oak is a straight shot into town, the neighbourhood has an excellent commercial centre providing almost every type of shopping and services including dental and doctor's offices, restaurants, pubs, and recreation. The Commonwealth Pool and fitness facility, which also boasts a branch of the Vancouver Island Regional Library sits at the north end of the neighbourhood.
Even though the atmosphere leans rural, this neighbourhood offers great walkability and excellent transit access, so those who prefer to forego the expense of owning a car can live here easily. You can easily get to Beaver Lake Park, where miles of walking trails, swimming beaches and fishing opportunities await. A short hike across the highway leads to Broadmead Village, another commercial center with major retailer anchors and smaller boutique shops.
Things to do in Royal Oak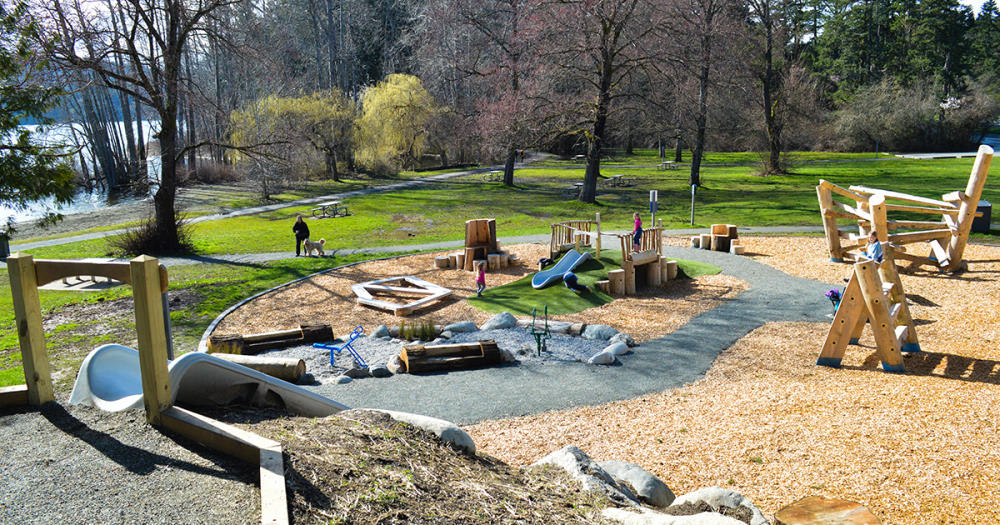 Beaver Lake (connected to the larger Elk Lake) is a popular spot for recreation and other outdoor activities for locals. On any given day, you'll find people swimming, wind surfing, sailing, water skiing, rowing and fishing. There's also a network of trails that provide a great place to hike, bike or ride horses.
Located down Interurban Road towards town is the Panama Flats, 116 sprawling acres of natural parkland that used to be farmland and floodplains. Today, the Flats have a vast network of trails going through and around, offering a popular destination for hikers, bikers and bird watchers. Plus, if you come in the winter, the marshland freezes over for ice skating and hockey games!
Eat and drink at Fireside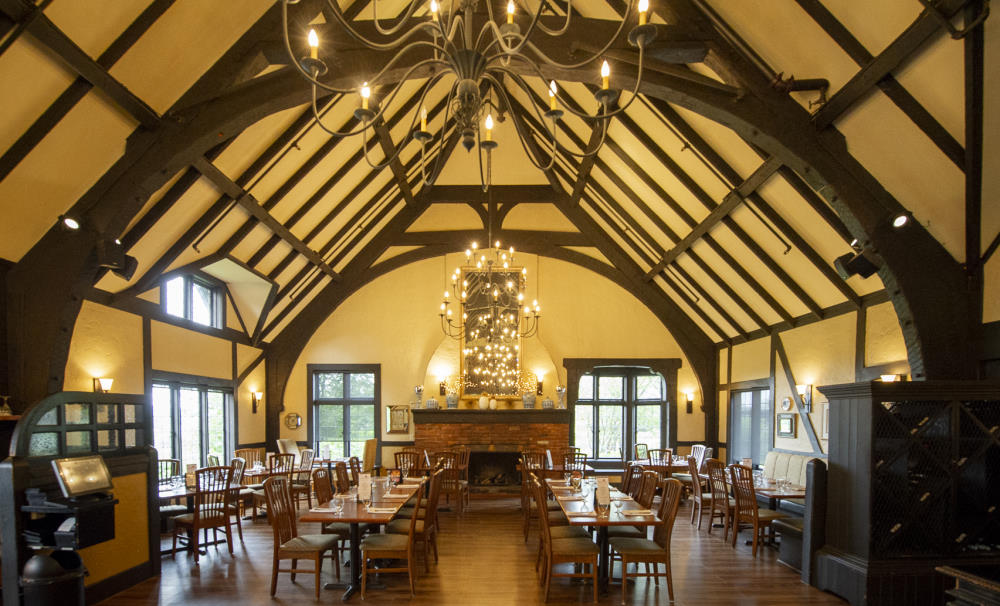 The Fireside Grill is located near the Royal Oak Shopping Centre, nestled in a small field with gardens and wild oak trees. The restaurant occupies a restored heritage tudor estate with live wood fires in the dining rooms. They've got a wide selection of far to table cuisine, along with a long list of wines and other beverages. Check out the Fireside Grill website for their amazing menu or to make a reservation.
Commonwealth is a recreation centre that has been a centerpiece of the community for a long time. It was built in 1993 in preparation to host the 1994 Commonwealth Games. Complete with an Olympic-sized swimming pool, diving boards up to 10 meters high, and a large weight room, Commonwealth is one of the biggest and best rec centres in the Capital Regional District. There's also a public library branch attached!
Schools in Royal Oak
Royal Oak is a small, quieter neighbourhood with not many options for school, but there are plenty surrounding the area. The schools that are in Royal are Royal Oak Middle School and Northridge Elementary. The neighbourhood is also home to one of Camosun College's two campuses, called Interurban. This campus features the brand new Alex & Jo Campbell Centre for Health and Wellness for nursing students, as well as separate buildings for trades and business studies. There's also a state of the art training centre on campus!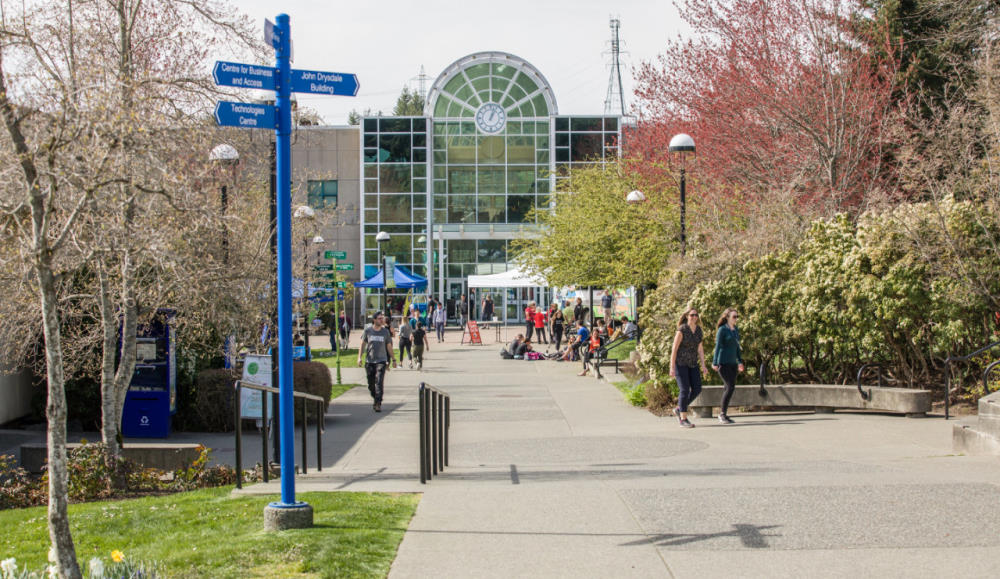 For more school options, you don't have to travel far. Royal Oak is surrounded by residential neighbourhood with schools, such as Glanford Middle School, Strawberry Vale Elementary, Lake Hill Elementary, Claremont Secondary, Lochside Elementary, St. Margaret's, and many more.
Royal Oak Links