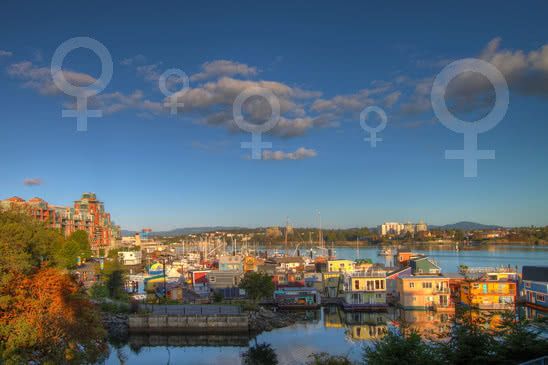 Canada is often regarded as one of the best countries in the world for outstanding natural beauty, quality of living, career opportunities, and many more reasons. This week, on the 16th on July, Kate McInturff, a senior researcher at the Canadian Center for Policy Alternatives (CCPA) published an extensive report comparing the top Canadian cities and the gender gap between men and women in each.
Ms.McInturff, with the assistance of Courtney Lockhart, has compiled a detailed 81 page report that explains why Victoria is the best city in Canada for Women: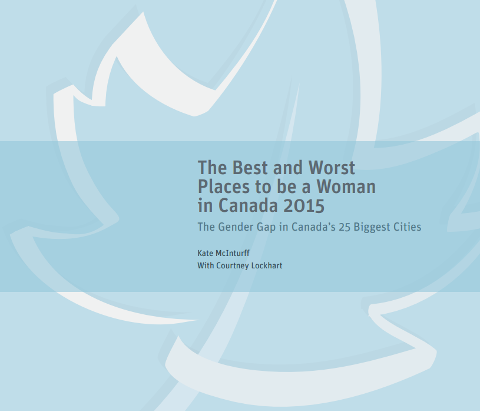 Last year Victoria BC managed a 5th place position in the same roundup and when you look at the leadership in the city it's honestly not surprising to see us take a first place position this year since we have more female councilors than male, the only city in Canada to sport such a bias.
Victoria has traditionally been a female centric city. Have a look at the Male/Female census graph for 2011:


While Victoria is certainly a great city for working in education and health (areas typically dominated by women), there's actually no shortage of careers involving Science, Technology, Engineering, & Math (STEM). In fact the study tends to point the finger at an over-dominance of a particular industry that makes other cities less appealing to women. A good example would be one of the worst cities, Calgary, which is dominated by oil extraction/petrochemical companies who offer roles that appeal more to male employees.
Victoria BC is Great for Everyone
Let's not kid ourselves, if you ask the single men of Victoria how they feel about being outnumbered by women they are not likely to complain at all, assuming you can find a single man with all these ladies!
Technical Careers in Victoria
The technical industry in Victoria is massive and while we're famous for small teams accomplishing huge feats we're growing larger at an impressive rate!
Victoria is host to some world famous online brands and technologies. A funny example of how advanced we are, taxicab.com, a domain dating back to 1996, is owned by a local Victoria company who just happened to be ahead of the world with getting online. BC regularly breaks records for the ratio of internet connected users in Canada, and Victoria is a key part of that statistic.
Victoria also has a few really great associations, like ViaTec, that reward members with common access to resources and organization tools that enable our businesses to grow. If someone in the world needs something done with a high degree of technical skill, they can skip a lot of headache by reaching out to these technical groups in Victoria.
Diversity and Creativity in Victoria
Everywhere you look in this historic city, you will find art, culture, and wild creativity. We take a lot of pride in having open arms that embrace visitors, new residents, new businesses, new industries, and new ideas in entertainment.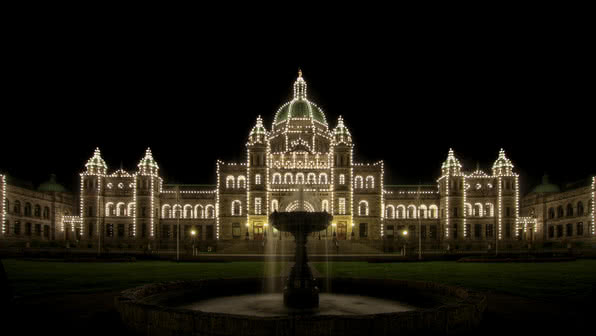 Major studios are taking notice, shooting 'Hollywood' blockbusters almost entirely in Victoria/Vancouver, thanks to the really impressive film/theater scene in our city.
As I wrote this Aerosmith was busy getting ready to play at the arena down the road, plus this last weekend we kicked off the 2015 International Buskers' Festival and the 16th annual Ska & Reggae Festival was winding down.
With the International Buskers' Festival going until the Sunday the 26th we're going to be rocking around the clock thanks to Victoria hosting the 2015 Phillips Backyard Weekender event which also runs from Friday to Sunday the 26th.
Have a look at any major hotel booking service, there's no vacancy because everyone's here for the great weather and festivities.
Victoria Realty
Another really great reason to live in Victoria BC is the amazing realty! We've only recently seen exposure to foreign markets thanks to other areas taking the brunt of property grabs/price hikes.
Take a look at some of the properties for sale in the Victoria area, we have a really nice varitey of homes listed! You can see for yourself, there's a lot of great value and amazing opportunities to live in this incredible city. There's really so many reasons why Victoria BC keeps coming up as the best.