Municipality of Sidney: Neighbourhoods, Schools & More

The municipality of Sidney is located on the northern end of the Saanich Peninsula, sharing a border with the municipality of North Saanich. With the exception of downtown Sidney, which is busy with shops and restaurants, Sidney is mostly residential. Being a seaside community, much of the commercial activity is near the water, along with many of the nicest properties.
Sidney is in an excellent location for those who plan to travel. If you want to leave the island, you almost certainly will be passing through or near Sidney, due to its close proximity to the Victoria International Airport and BC Ferries Terminal. The municipality is also located on the Patricia Bay Highway, making for a straight shot into downtown Victoria (about 30 minutes by car).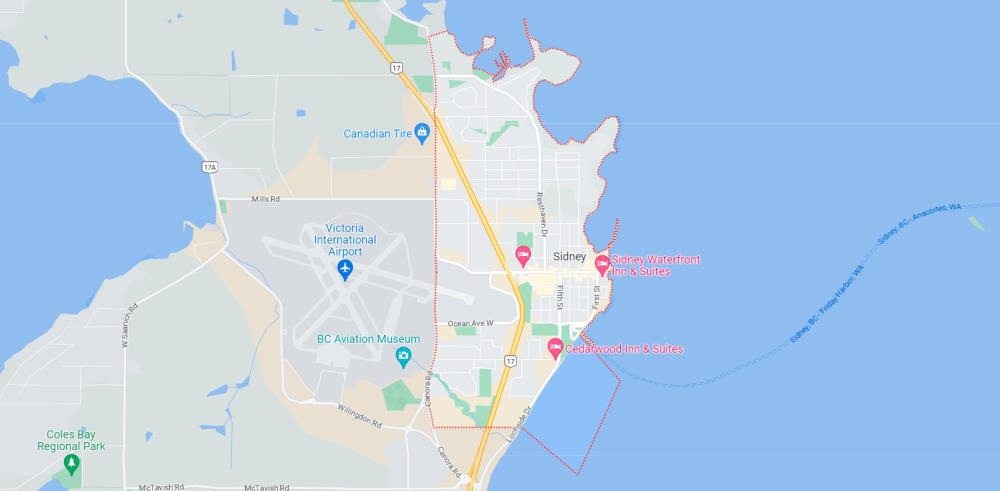 The waters around Sidney are a playground for different sports and leisure activities. Several local marinas offer a place to moor your boat so you can have quick access to fishing, sailing or cruising. Divers from all over the world journey here to experience the incredible variety of life within our local waters, and for those who prefer to remain above water, there are wildlife viewing and whale watching tours to be enjoyed.
The population of Sidney is definitely skewed north – there are many retirees and seniors who have chosen to live in this community. The popularity of this quaint seaside town with retirees and seniors has helped Sidney grow into a charming, friendly place with a variety of activities and services offered within a small town setting. Sidney is a great place to pursue a laid-back, relaxed lifestyle!
Sidney by the Numbers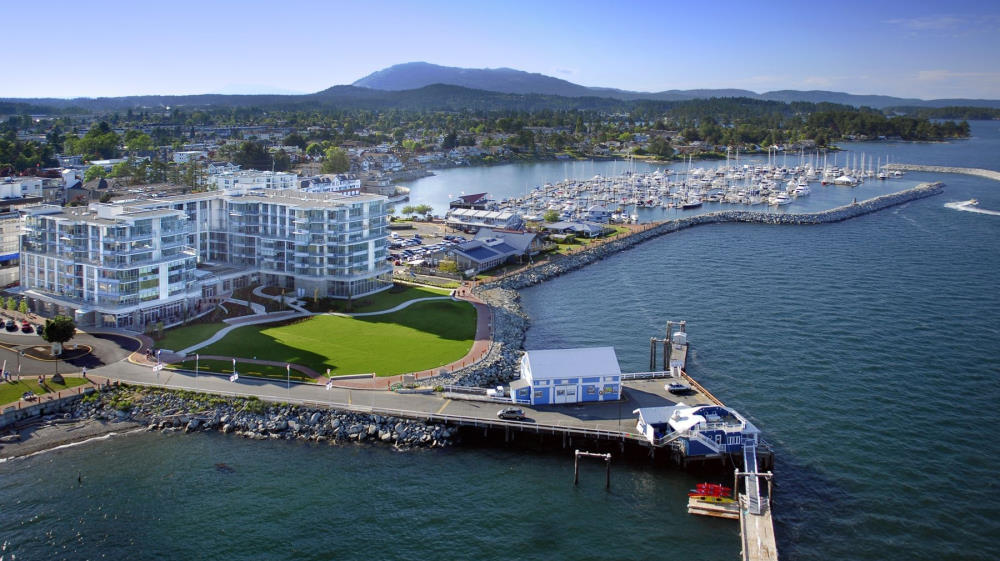 Photo credit to The Sidney Pier Hotel & Spa
Sidney is the 9th most populous municipality in the CRD with 12,318 people

From 2016 to 2021, the population grew 5.5%

Population density is 2,412 per square km
45% of the population is age 65+
Of the 5,985 private dwellings, 2,080 are single-detached houses and 1,765 are apartments smaller than 5 stories high
The median income in 2020 was $44,000
Neighbourhoods of Sidney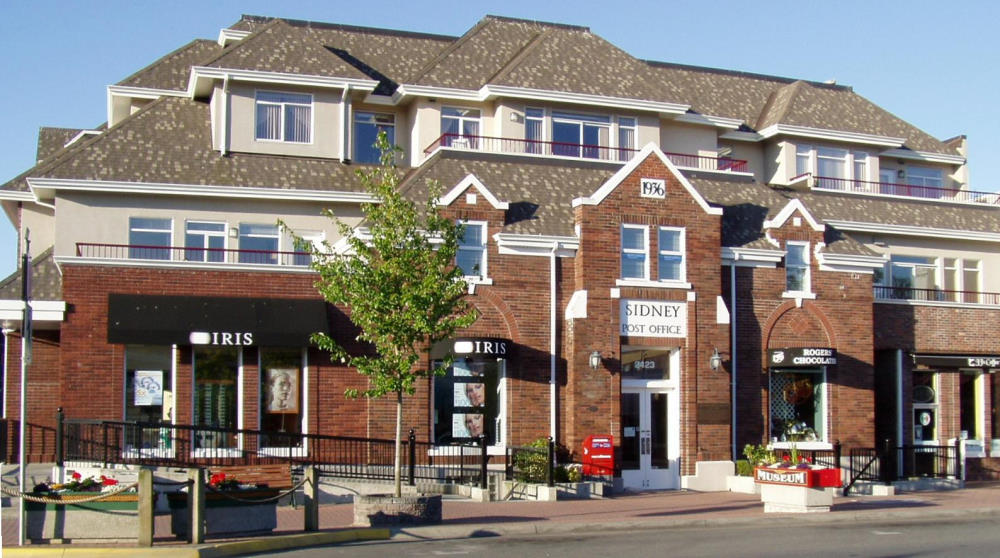 The municipality of Sidney does not have much in terms of distinguishable or commonly referred to neighbourhoods. Instead, the municipality is generally divided into two main sections:
Schools in Sidney
Being a rather small municipality with half of the population over the age of 60, Sidney is not a place full of schools. Within the municipal boundaries, there is just one school – Sidney Elementary. For older students, North Saanich Middle School and Parkland Secondary are super close, located just outside the northern border of the municipality.
For further public school options, students can head south to Kelset Elementary, or make their way to Saanichton, which is home to Keating Elementary, Brentwood Elementary, Bayside Middle School and Stelly's Secondary. Even more schools can be found further south down the Pat Bay Highway in Saanich.
Sidney Links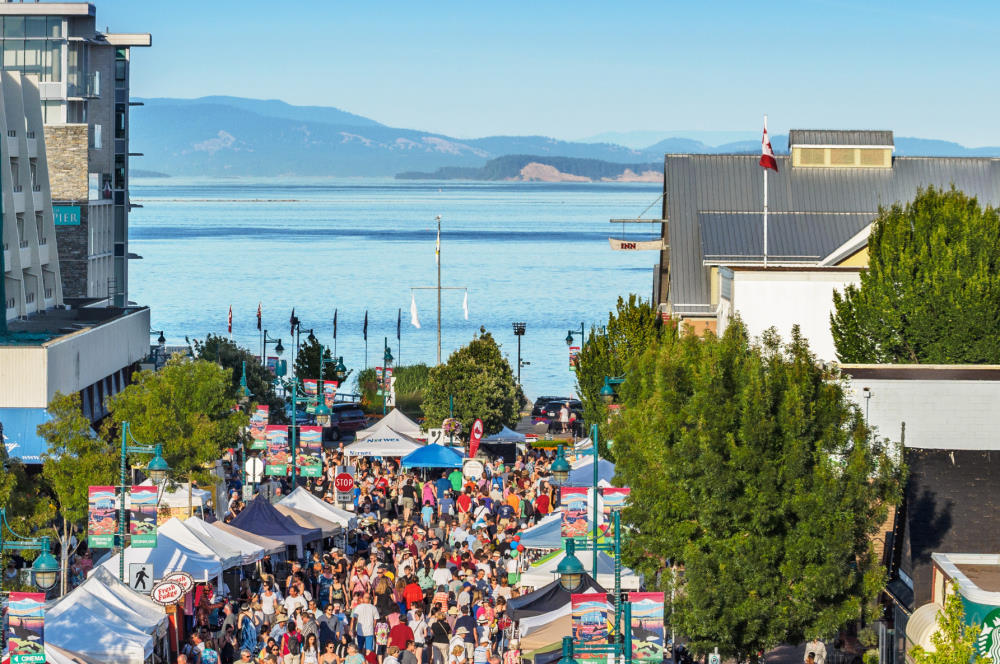 Photo credit to Tourism Victoria
https://livinginvictoriabc.com/wp-content/uploads/2010/07/sign.png
546
1000
Geoff McLean
https://livinginvictoriabc.com/wp-content/uploads/2017/05/logo-transparent.png
Geoff McLean
2023-04-03 17:56:12
2023-04-04 10:59:56
Municipality of Sidney: Neighbourhoods, Schools & More