Fairfield is a charming residential neighbourhood just below downtown Victoria that backs onto the ocean. Flanked by James Bay to the west and Rockland to the east, Fairfield is a popular place and desirable place to live. The neighbourhood is well mixed with low rise apartments and single family residences, but it's the lovely character homes that have been renovated to modern standards that give the neighbourhood its distinctive ambiance.
The famous Beacon Hill Park is located in Fairfield, along with other Victoria landmarks Clover Point, Ross Bay Cemetery, where a multitude of notable personalities are interred, and the Dallas Road waterfront. Commercial centers that serve Fairfield include Cook Street Village, Five Corners, and The Fairfield Plaza. All these amenities are just a short stroll to downtown Victoria, making Fairfield a great place to live car free!
Things to do in Fairfield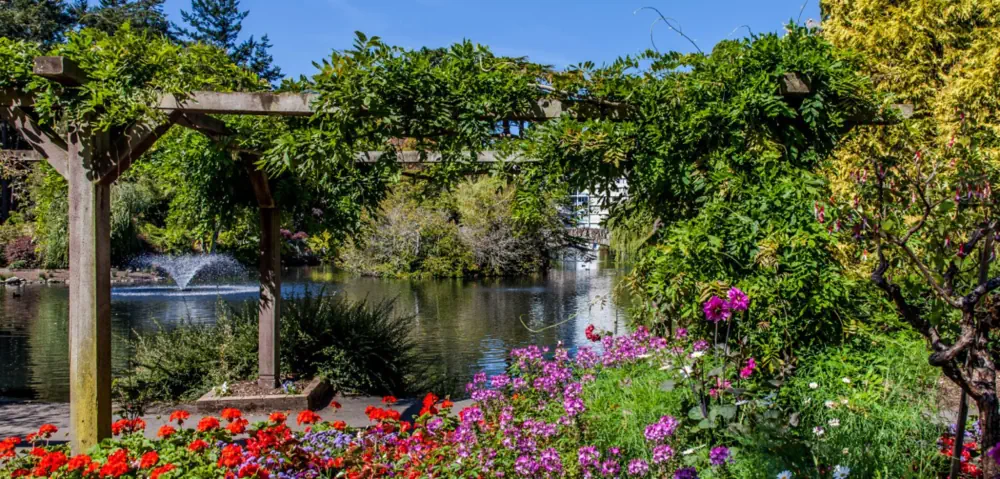 Photo credit to Tourism Victoria
Beacon Hill Park is the largest park downtown in the downtown area, stretching 200 acres from James Bay to Fairfield. Here you'll find elegantly landscaped gardens, ponds, and a bandshell, along with plenty of peacocks and ducks. There are also some notable tourist attractions (besides the park itself), including the World's Tallest Free-Standing Totem Pole and the Beacon Hill Drive-In, which has been open since the 50s.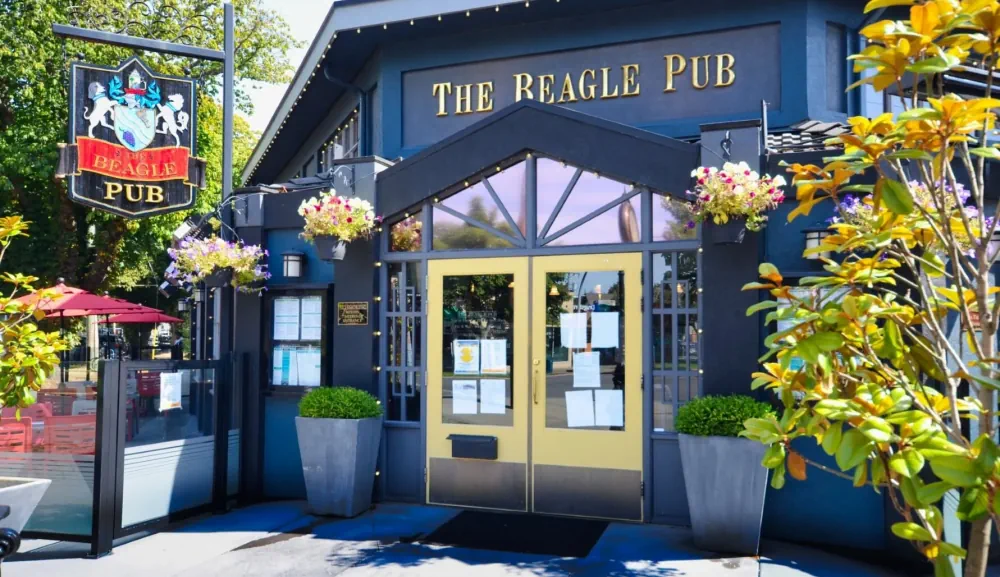 The Beagle is an excellent community pub located inside the heart Cook Street Village. You'll find high quality food – including British classics, and a long list of craft beers on tap. The atmosphere is fun and welcoming for everyone, and they've got some killer daily specials. Be sure to come by on Tuesdays for wing night and brunch on the weekends!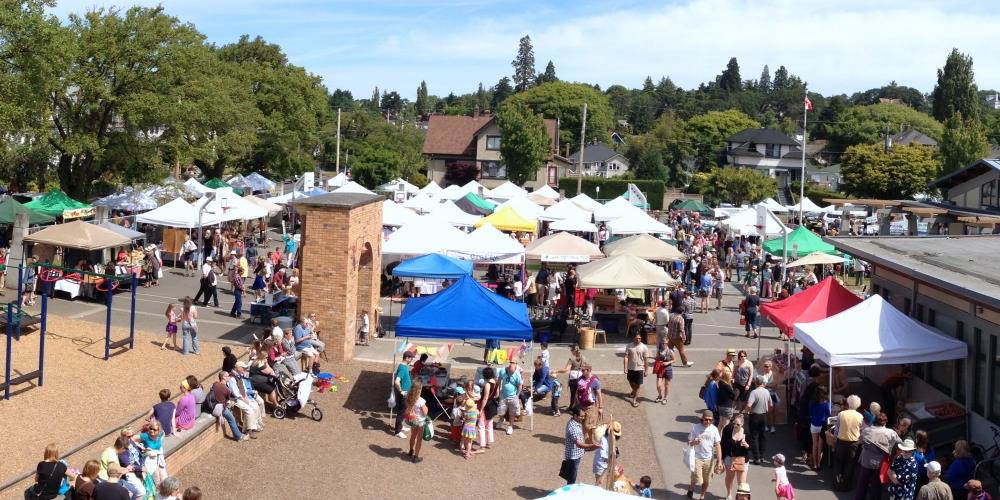 The Moss Street Market has been providing Victorians and visitors with local and organic farm-fresh produce, foods, handmade crafts, artisan clothing, inspiring services and community education for the past 31 years. Now a staple in the community, the market is open in some capacity all year round. The regular season market is open 10-2 May through October, outside on the Sir James Douglas school grounds, while the Winter market is open 10-1 November through April, inside the gymnasium.
Dallas road is a long oceanside road that wraps around James Bay and Fairfield. The Fairfield section of Dallas is packed with beaches and tourist destinations such as Clover Point Park, Spiral Beach, Finlayson Point and Ross Bay Beach. There's plenty of space for walking, biking, and relaxing on the beach as you watch the cruise ships come and go.
Places to Stay in Fairfield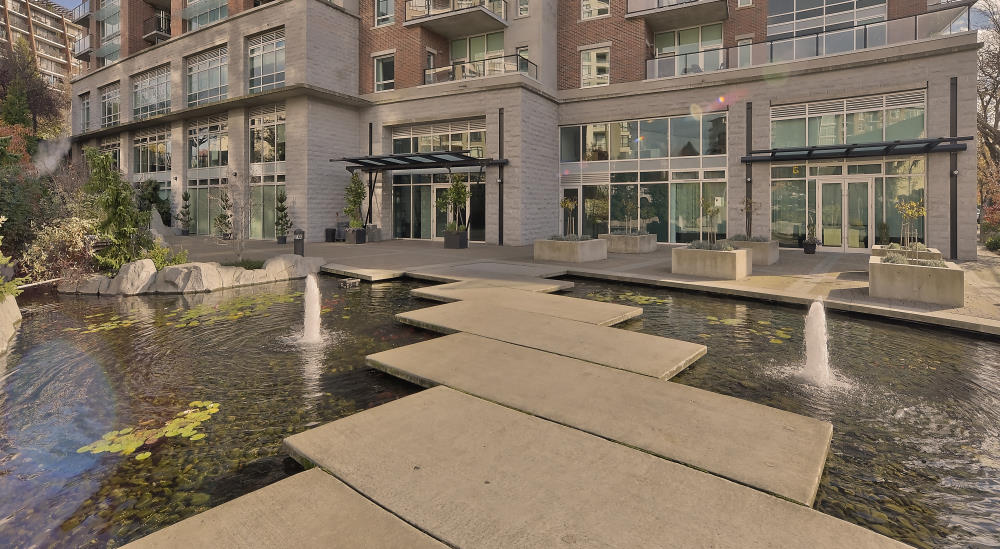 Being so close to downtown and the main tourist attractions in the city, Fairfield is packed with nice hotels, inns, and cute old guesthouses. The Parkside Hotel is by far the nicest hotel in Fairfield, complete with a spa, luxury rooms with full kitchens, and an excellent coffee shop called Tre Fantastico on the ground floor. Plus, it's an excellent venue for events.
If you're looking for a different kind of accommodation, Fairfield is packed full of manors, inns and guesthouses. Some favourites include Dashwood Manor – a seaside bed & breakfast, Beaconsfield Inn – an elegant old inn to the north with a big flower garden, and Larkspur Manor – a charming spot near Cook Street Village.
Schools around Fairfield
Fairfield is home to one school called Sir James Douglas Elementary, just off Fairfield Road. The nearby Gonzales neighbourhood to the east also has Margaret Jenkins Elementary, as well as Glenlyon Norfolk School. If you travel even further east into Oak Bay, you'll find Monterey Middle School and St. Michael's University School.
If you're looking for more options, head north through Rockland and Oak Bay. There, you'll find Victoria High School, George Jay Elementary, St. Patrick's School and Lansdowne Middle School.
Fairfield Links