Broadmead is a choice residential neighbourhood in East Saanich, a short drive north on the Pat Bay Highway from Victoria BC, known for large lots and beautiful old trees. Broadmead is located on the east side of the highway opposite the neighbourhood of Royal Oak (which also extends above Broadmead), with Cordova Bay located to the north.
Depending on who you ask, Broadmead is either a small piece of Royal Oak, a neighbourhood that extends over the highway into what is traditionally known as Royal Oak, or Broadmead is its own neighbourhood separate of Royal Oak. Regardless, the borders are not so obvious. For the sake of this article, Broadmead does not extend west over the highway.
This planned residential community was designed to respect the area's natural topography, with homes constructed between mature trees and rocky outcrops. Over 20% of the community is public green space. Housing in Broadmead includes 1,200+ single family homes, 600+ strata townhomes and condominiums, 40+ co-op residences and a 225-bed multilevel long-term care facility for seniors and veterans.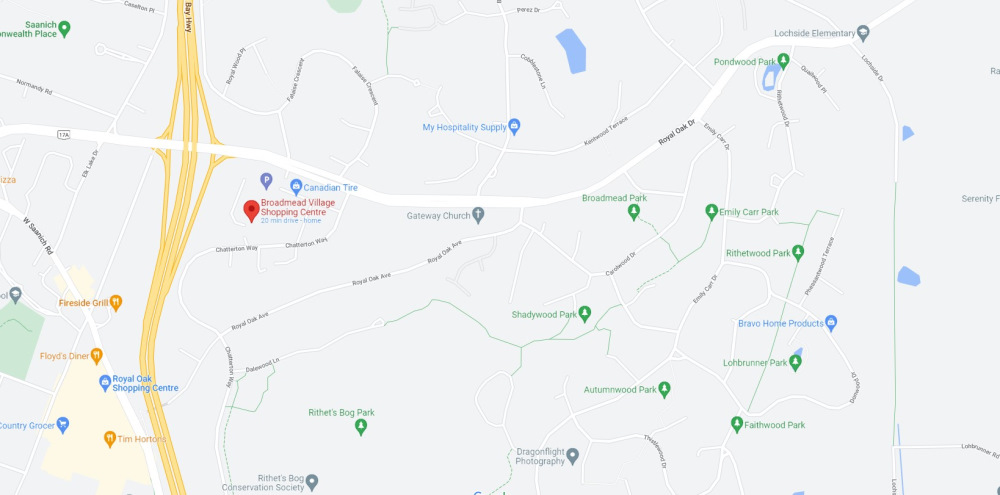 At the center of Broadmead lies Rithet's Bog, the last remaining peat bog on the Saanich Peninsula, now a nature sanctuary and the Lochside Regional Trail skirts the eastern border of the community.. The neighbourhood is also very close to Elk/Beaver Lake Park, a popular location for year round recreation, and just across the highway from Saanich Commonwealth Place, for indoor swimming and recreation.
Things to do in Broadmead
Stroll around Rithet's Bog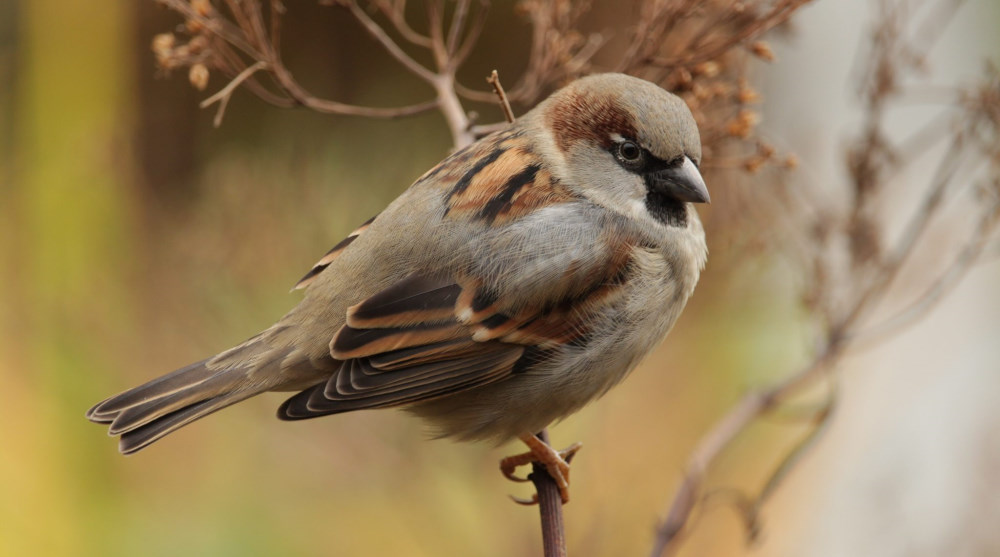 Located across the highway in between Royal Oak Drive and Emily Carr Drive is Rithet's Bog. This place is well known for it's peaceful walking trails with gentle hills and plenty of birds of different variety. Rithet's Bog even has its own Conservation Society, dedicated to preserving the unique wetland ecosystem.
Poke around Broadmead Village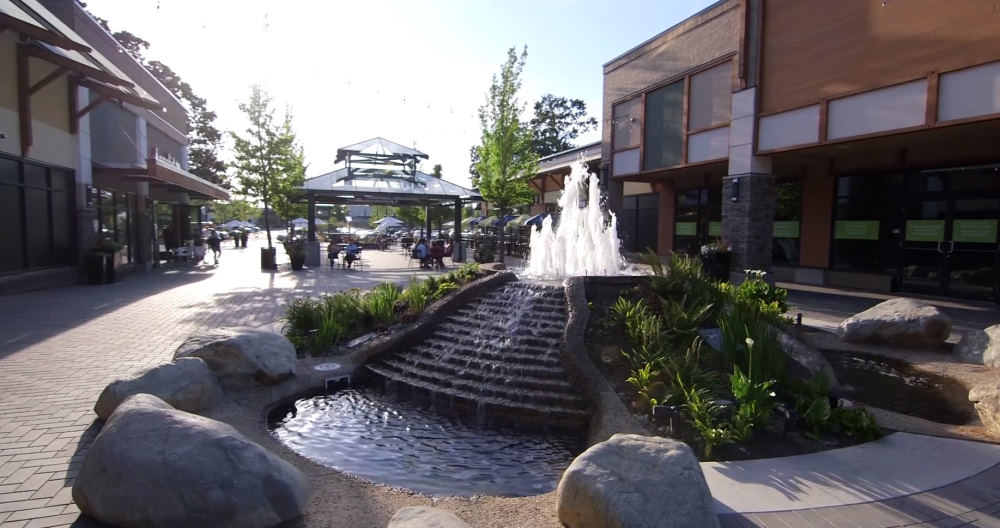 Broadmead Village is the commercial centre of the community, with dozens of unique stores in a country village setting, including restaurants, a grocery, liquor, hardware and household goods store along with several boutique style shops. Over the years, the municipality and the centre's owner have beautified the shopping centre and added seating, west coast design elements and a plaza, making it an inviting place to shop and relax.
The neighbourhood of Broadmead has Cordova Bay located to the north and Gordon Head to the east. Both of these neighbourhoods have plenty of ocean access points and beaches. If you want to spend the day at the beach, just pack up the car and head east along Royal Oak Drive. From there, either continue straight or turn left onto Cordova Bay Road.
Schools in Broadmead
Broadmead is a very small neighbourhood without any schools. However, you don't have to travel very far to find options. Neighbouring Royal Oak has Lochside Elementary and Royal Oak Middle School. If you head south towards town, there are several more options including Glanford Middle School, Northridge Elementary, Lake Hill Elementary, and St. Margaret's.
For high school students, the closes option is Claremont Secondary, which is just minutes away up the hill. The next closest options are located to the south, including Reynolds Secondary, Lambrick Park, and Mount Doug Secondary.
Broadmead Links