Fernwood is a vibrant neighbourhood near downtown Victoria, BC with a strong sense of community and beautiful historical infrastructure.  At the heart of the neighbourhood is Fernwood Square, at the corners of Gladstone and Fernwood Roads – a community gathering place and home to the Fernwood Inn, the Belfry Theatre and more.
Fernwood is located just east of downtown Victoria, bordering the Rockland neighbourhood to the south, Oaklands neighbourhood to the north, and Oak Bay to the east.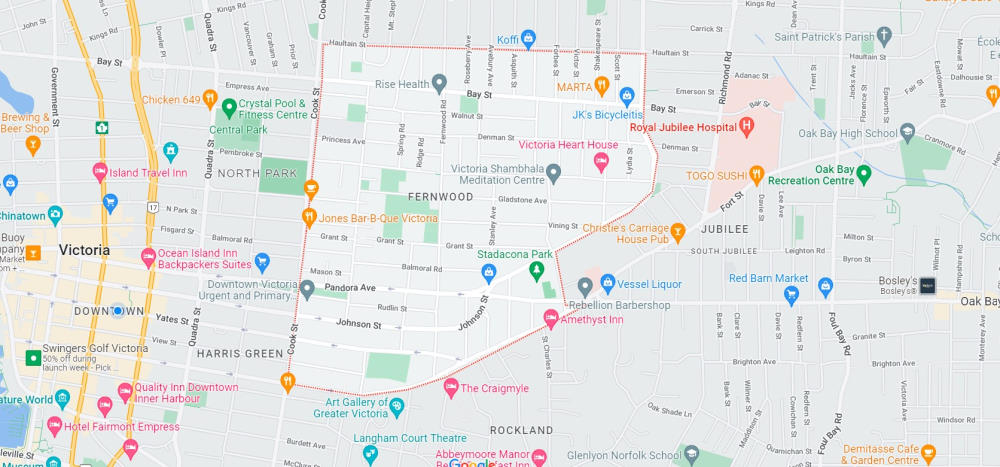 Being a mostly residential area, the tree lined streets of Fernwood are graced with many beautiful heritage homes, cared for by a community of engaged citizens who also participate in the upkeep and improvement of their public spaces and community living. There are also a healthy number of parks in the neighbourhood, including Central Middle School, Stadacona Park, Queens Park, Alexander Park, and William Stevenson Park.
The character homes, quiet streets, proximity to downtown, and hipster vibe make Fernwood one of the most desirable places to live in Greater Victoria.
Fernwood boasts two dynamic stewardship groups, The Fernwood Community Association and Fernwood Neighbourhood Resource Group, both working toward community improvement. The Fernwood Community Association, like other similar groups, is active in in Fernwood land use and development issues and liaises between the Fernwood community and the City of Victoria. They also operate two community allotment gardens, the Fernwood Community Garden and Springridge Common.
Things to do in Fernwood
Catch a show at Belfry Theatre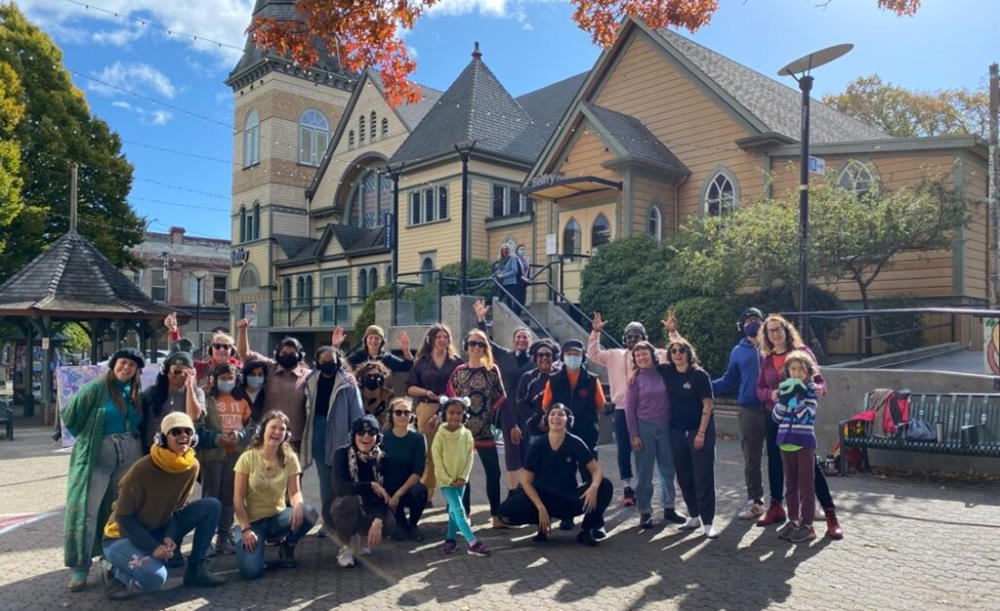 The Belfry is a theatre in Fernwood, as well as a theatre company that produces contemporary art, with a focus on Canadian work. The theatre itself is nestled in Fernwood Square, occupying a converted nineteenth-century church. Get tickets to an upcoming show or check out their programming calendar.
Stage Wine Bar is a cozy, chic spot with an impressive collection of local and international wines, and gourmet tapas (including charcuterie!). The menu changes daily, featuring fresh, seasonal ingredients provided by local farms and sellers. Plus, stop by on Sunday evening for Sunday Family Dinner!
Take a gardening workshop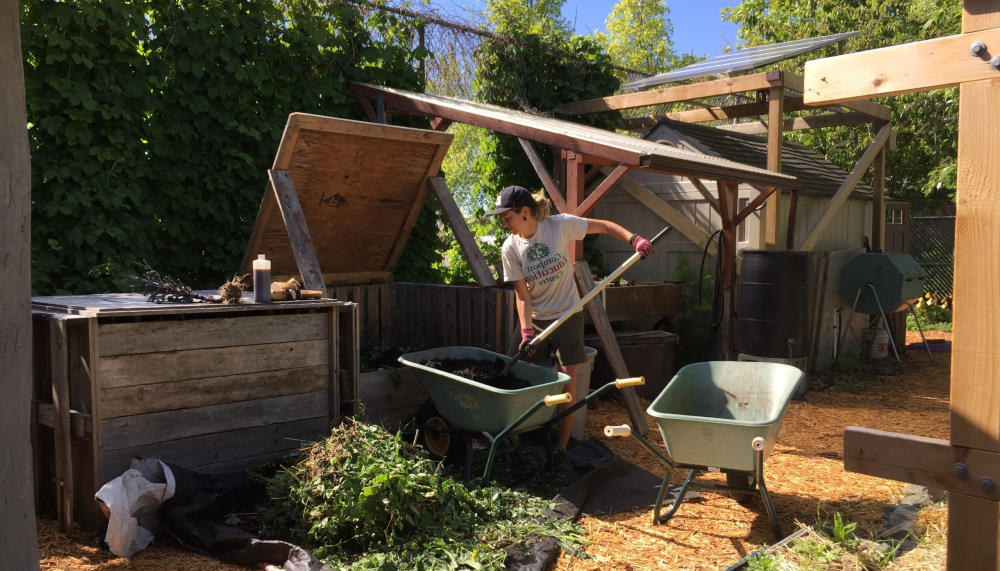 Every year, the Compost Education Centre provides public workshops on a diverse range of topics including composting, organic gardening, and sustainable living. Workshops on everything from composting basics, to how to make gluten-free sourdough, to advanced mushroom growing techniques are available. Register for a workshop and see what's on the schedule.
Schools in Fernwood
Being so centrally located, there are plenty of school options close to Fernwood, easily accessible by bike, bus or car. But Fernwood is also home to three schools of their own. There's George Jay Elementary for young kids, Central Middle School (which also has a big field to let your dog loose), and Victoria High School.
The University of Victoria, Victoria's largest and most well known post secondary school, is also quite close. From Fernwood, you can get there in just 10 minutes by car, or take one of the handful of buses that head there.
Fernwood Community Links