Burnside is a neighbourhood stretching from the northern tip of downtown Victoria up to the lower part of the Gorge-Tillicum neighbourhood, hugging the Gorge waterway with its western edge. Burnside is known for its industrial feel in the southern half, lots of single family homes and some pretty stunning oceanside walks along the Gorge. There's plenty of café and restaurants, and Burnside is home to the largest brewery district in the Capital Regional District.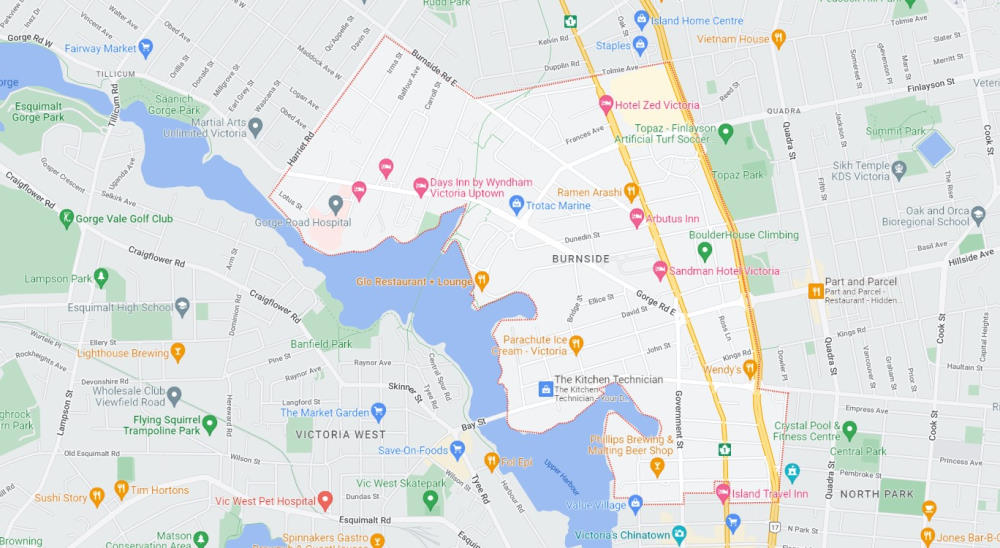 Burnside is one of the most accessible neighbourhoods in Victoria. With both Victoria highways running through it (Douglas Street and Blanshard Street), Burnside is a hub of activity. Downtown Victoria is walkable if you're coming from the southern part of the neighbourhood. Otherwise, there are plenty of buses running through Burnside, which can send you downtown or out to UVIC, Camosun, to both hospitals and the ferry terminal.
Things to do in the Burnside area

Burnside is home to Hecklers Bar & Grill, a staple in the community for years. Located off Gorge Road East, Hecklers regularly hosts comedy shows – one of the few in the city that do consistently. There also known for their great prices and incredible $7 wing night featuring 50 different flavours of wings.

The Selkirk Trestle is a piece of the Galloping Goose Trail that stretches over top of the Gorge Waterway. The trail cuts right through Burnside, turns into the trestle, and connects the neighbourhood with VicWest before heading into town. The trestle is very popular with walkers and bikers, as it offer excellent views of the city. There are also a collection of cafés and bars on either side of the trestle to enjoy.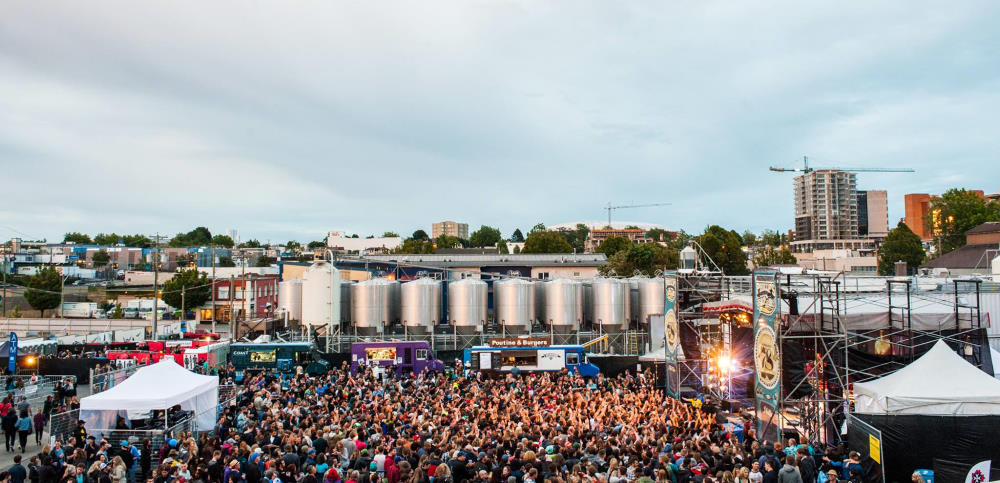 Burnside is the mecca for craft brew lovers in Victoria. You won't find more breweries in any other neighbourhood, and many of them are walking distance from each other. They fit right in with the industrial feel of Burnside. In the southern part of the neighbourhood you've got Phillips Brewing and Vancouver Island Brewing. If you walk north a bit you'll find Moon Under Water, Hoyne Brewing, and Ile Sauvage Brewing.
Schools in the Burnside area
Being a rather busy area with highways and light industry, there isn't much for schools in Burnside. With the exception of Selkirk Montessori School and S J Willis Alternative School, you'll have to leave the neighbourhood for school. The good news is you don't have to look very far to find options.
If you head north outside the neighbourhood, you'll find Tillicum Elementary, McKenzie Elementary, Colquitz Middle School and more. If you head east, there's Quadra Elementary, Cloverdale, George Jay Elementary, Lansdowne Middle School and Doncaster Elementary. Victoria is the closest high school in the area, just a few minutes outside Burnside.