Triangle (or Triangle Mountain as it's commonly referred to) is a neighbourhood in Colwood, one of the Westshore communities of Victoria BC. This small and primarily residential neighbourhood on the slopes of Triangle Mountain has some amazing view properties and beautiful homes, nestled between Happy Valley, Glen Lake, and Royal Bay.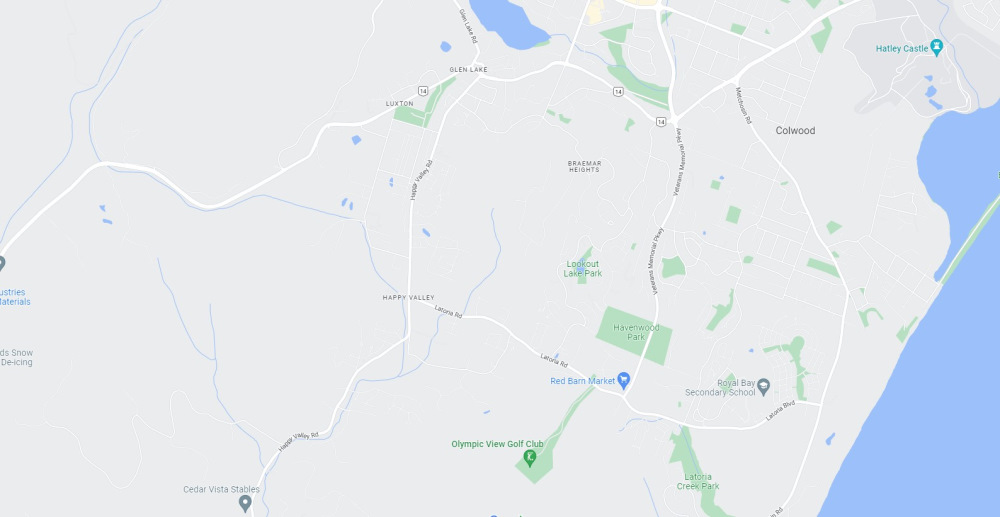 Aside from homes and nice views, Triangle is home to a healthy amount of park space, including Lookout Lake Park and Havenwood Park.  For shopping and other services, residents of the Triangle neighbourhood visit the business centers of nearby Colwood Corners, Hatley Park or the neighbouring town of Langford.
Things to do in Triangle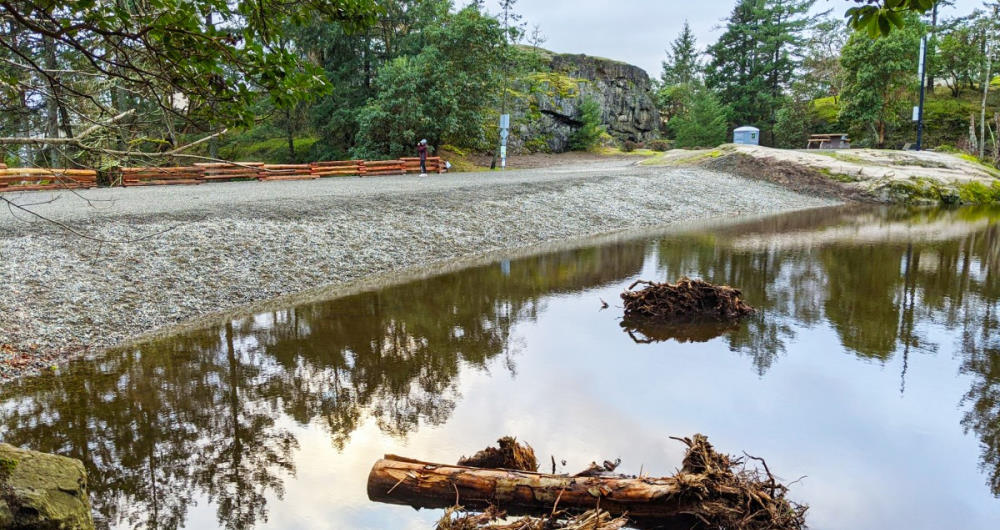 One of Triangle's hidden gems is Lookout Lake Park, tucked up high on Triangle Mountain. Locals enjoy swimming, fishing and hiking around this small lake. The lake is regularly stocked with rainbow trout by the Freshwater Fisheries Society. It's a great spot for a picnic and if you're lucky you might see an eagle plucking his lunch from the lake as well!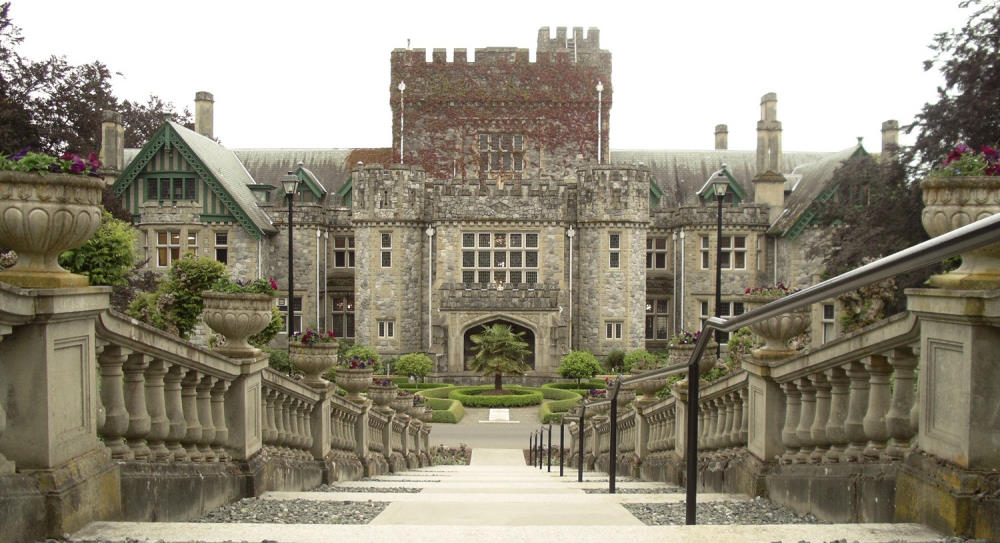 Built in 1908, Hatley Castle is a National Historic Site located in northeast Colwood off Esquimalt Lagoon. The mansion and estate have been used by Royal Roads University since 1995, and guided tours of the area are available. The expansive gardens with views of the ocean make for an excellent picnic or study spot.
If the grounds look oddly familiar, it's probably because you've seen them before. Multiple movies and TV shows have used the property for filming, including Deadpool, Descendants, Arrow, MacGyver, X-Men 2, The Reality of Love, and many more.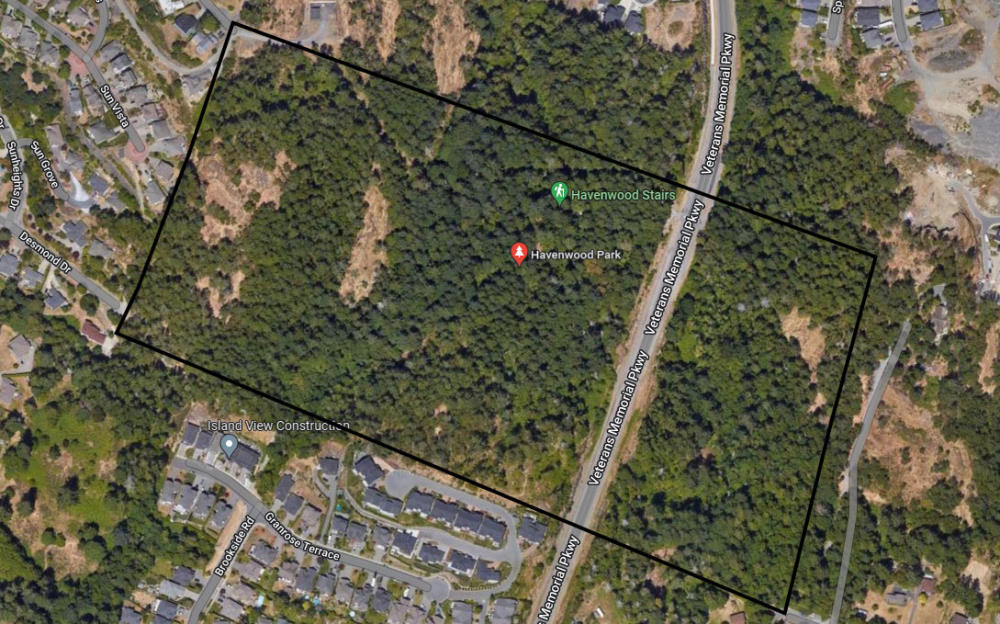 Havenwood Park is a 40 acre expanse of forest and groomed hiking trails. The two main trails are Havenwood Steps Trail, which is a bit of a workout, and Olympic View Trail, offering a stunning view of the Salish Sea and Olympic Mountains. Watch for ferns, wildflowers, and wildlife!
Schools around Triangle
Being a small residential neighbourhood, there are no schools inside Triangle, but students won't have to travel far. Younger children can attend nearby Happy Valley Elementary, Wishart Elementary or Sangster Elementary. Dunsmuir Middle School is also located in Colwood.
For older children, there are two nearby options. Royal Bay Secondary is certainly the closest, just east near the beach. Then there's Belmont Secondary, located north between Glen Lake and Langford Lake.