The City of Langford is one of Greater Victoria's 13 municipalities, centrally located within Victoria BC's Western Communities. The municipality of Langford is flanked by Colwood to the southeast, Metchosin to the southwest, View Royal to the east, and the Highlands to the north.
Since former Mayor Stew Young took over in 1992, Langford has undergone rapid growth. The commercial center as well as outlying areas have seen an explosion of development, creating a vibrant community with opportunities for all sorts of business and with housing of every description. The main business and commercial area runs from the Goldstream/Millstream intersection to Jacklin Road and over to Westshore Town Centre on Kelly Road.
Along with commercial, residential and infrastructure development, Langford also boasts a temperate climate and many beautiful lakes and parks, which contribute to a quality of life that is hard to match.  You can enjoy outdoor recreation at Langford, Florence or Glen Lakes, at world renowned Goldstream Park, Mill Hill Park and Mt Wells Regional Park.
Goldstream Park presents opportunities to witness spawning salmon in the fall, educational interpretive programs, camping and hiking trails galore! Mill Hill and Mt. Work parks also provide beautiful hikes, and the famous Galloping Goose Trail passes through Langford en route to Victoria or Sooke.
Langford and the other western shore municipalities manage several recreation facilities cooperatively, so you may visit and take part in programs offered at many different locations like the Juan de Fuca Rec Centre, Bear Mountain Arena, and Centennial Park Recreation Centre.
Langford by the Numbers

The municipality of Langford is the fastest growing municipality in BC, growing 31.8% since 2016, which also makes it the third-fastest growing municipality in the entire country.
The 2021 census reported a population of 46,584 residents.
Langford is home to 3,000 businesses.
The municipality is 41 square kilometres in size, with 20,000 private dwellings.
The average age is 39.1, and the average family size is 2.8.
The median household income is $93,000.
Neighbourhoods of Langford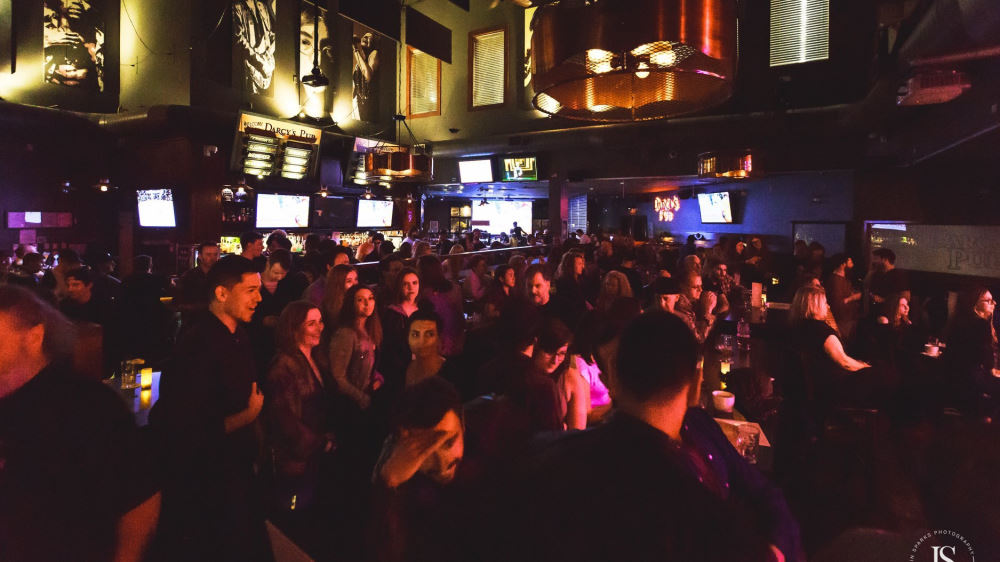 The municipality of Langford is made up of several neighbourhoods. With Langford growing so quickly, it seems there is a new neighbourhood popping up every month. For more info on each neighbourhood, search for or follow the links below for these areas:
Florence Lake
Millstream
Thetis Heights
Glen Lake
Luxton
Ravenwood
Westhills
Schools in Langford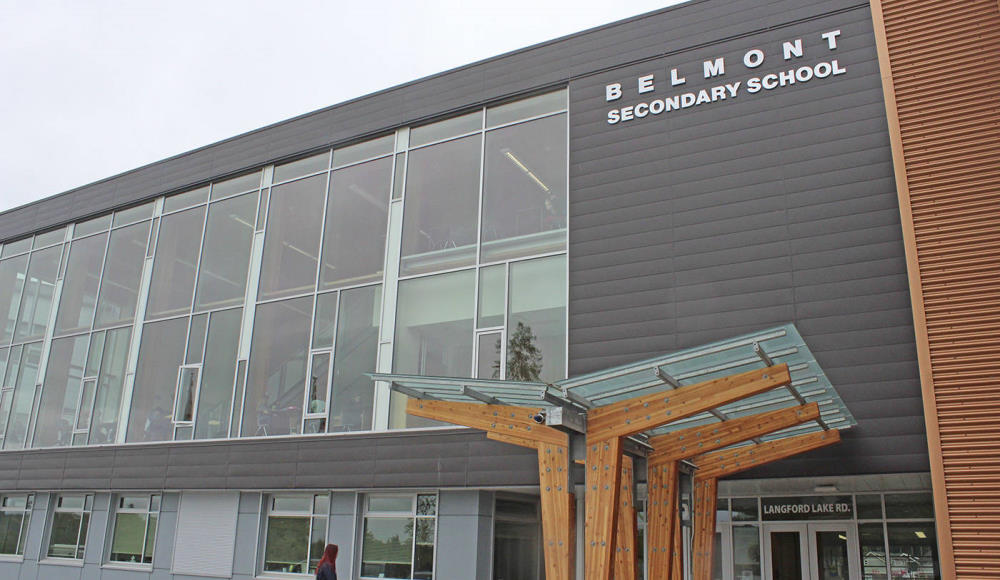 Photo credit to Goldstream Gazette
Langford is home to a variety of schools for children of all ages, as well as several colleges. There are no shortage of options at the elementary level, including Ruth King, David Cameron, Crystal View and Savory. Plus, the surrounding neighbourhoods of Colwood, Happy Valley and Royal Bay are home to even more.
For older children, Langford has Spencer Middle School, Dunsmuir Middle School, École John Stubbs, and Belmont Secondary. For more high school options, look to Royal Bay or head to Victoria.
Langford is also home to several place to further your education after high school. Royal Roads University is the well-known, attracting international students for Masters level programs and more. There's also the Academy of Learning Career College and a CityU of Seattle campus.
Langford Links