Swartz Bay is a neighbourhood in the municipality of North Saanich, around 30 kilometers north of Victoria BC.  It's located at the north-eastern tip of North Saanich, with Deep Cove to the west and Sidney to the south. It is well known as the location of BC Ferries Swartz Bay terminal from which you can sail to Vancouver, Salt Spring Island and other Gulf Islands.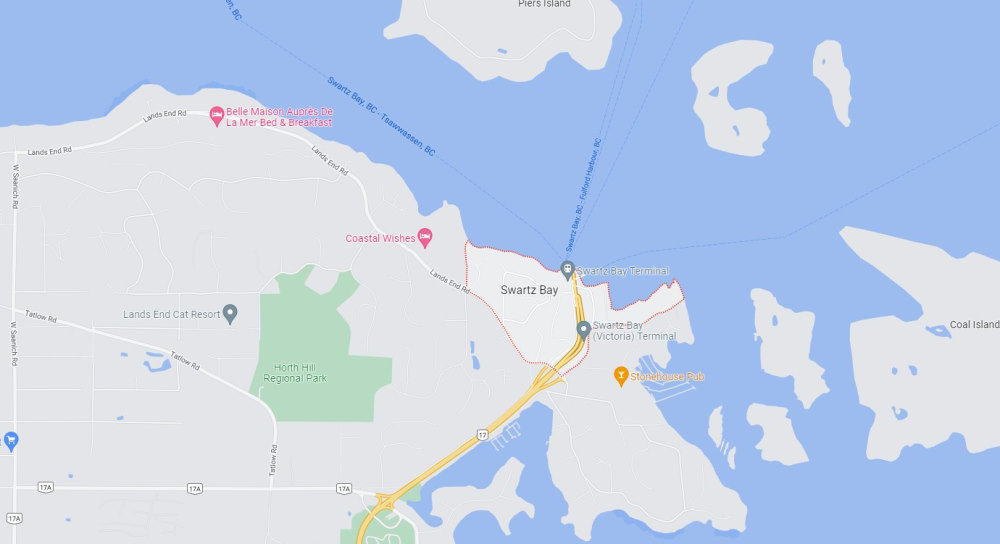 As part of the municipality of North Saanich, this relatively sparsely populated neighbourhood enjoys larger than average lot sizes and a decidedly rural, west coast atmosphere. Along Lands End Road, you'll find some of the largest, most elegant waterfront properties on Vancouver Island, perched on the rocky, treed coastline offering superb views of the southern Gulf Islands.
Things to do around Swartz Bay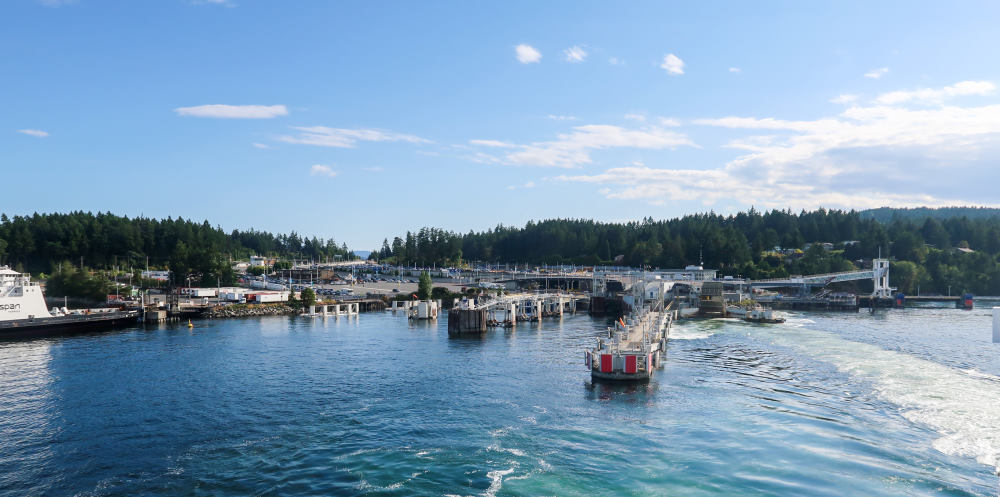 Horth Hill Regional Park offers some of the best panoramic views of the Saanich Inlet, mountains, and Malahat region in the distance. Located inland, the hill is right between Swartz Bay and Deep Cove. This easy hike is just 136m in elevation, but the views are still incredible. Plus, you'll find wildflowers and mushrooms if you hike in the Spring.
For those who enjoy boating in the protected waters of the Salish Sea, there's the picturesque Canoe Cove Marina. The Marina and Boatyard is located just on the other side of the highway, and is one of BC's oldest and largest. While you're there, be sure to check out the Fox & Monocle Café.
Stonehouse Pub
The Stonehouse Pub is charming and cozy pub located right next to the Canoe Cove Marina. If you come in the warmer months, be sure to enjoy their large shaded patio. With a full lunch and dinner menu including classic pub fare, the Stonehouse Pub is a great spot for a bite.
One of Victoria's 13 municipalities, Sidney is located at the northern end of the Saanich Peninsula. Surrounded by natural beauty, the town of Sidney is effortlessly charming. If you're in Swartz Bay, Sidney is right next door, making it the perfect place for a day trip. Be sure to stroll down Beacon Avenue for all the bakeries, restaurants, and shops selling handmade goods.
Schools near Swartz Bay
While there are no schools inside the small neighbourhood of Swartz Bay, children living here can attend one of the following close-by schools:
Kelset Elementary
North Saanich Middle School
Parkland Secondary