Brentwood Bay sits on the eastern side of the Saanich Peninsula overlooking the Saanich Inlet and is one of the main commercial centres of Central Saanich. It is home to the world famous Butchart Gardens and there is a small ferry that operates between Brentwood Bay and Mill Bay, a route that bypasses the treacherous Malahat .
This small, friendly community is home to a branch of the Vancouver Island Regional Library, The Centre for Active Living 50+, plenty of shopping, pubs and restaurants, The Brentwood Bay Resort and Spa, and farmers' markets offering fresh local produce.
Housing in Brentwood Bay is diverse and includes townhouses, single family homes in a wide range of prices and even a few waterfront estates and rural acreages.  There are no high-rise buildings; Brentwood Bay has a friendly small-town atmosphere.
Things to do in Brentwood Bay
Visit Brentwood Bay Resort & Spa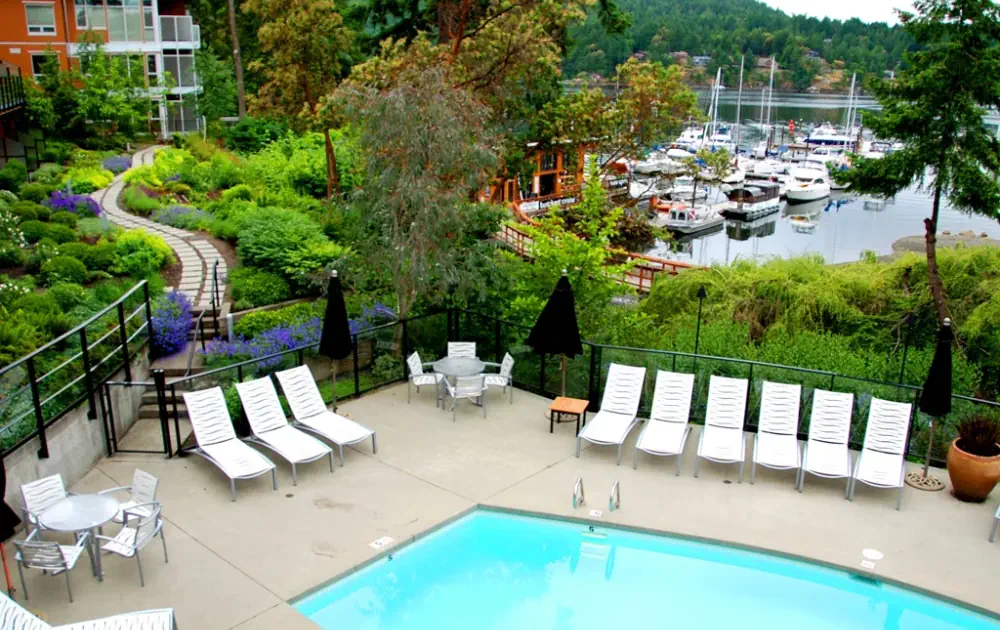 Photo credit to Condé Nast Traveler
Treat yourself to a luxury weekend at Brentwood Bay Resort. Each of the 36 units feature king-sized beds, floor to ceiling windows, and gas fireplaces. Pamper yourself at the spa, before enjoying the oceanside restaurant and bar as you take in the breathtaking views of the bay. Ranked in the top 3 by Condé Nast for best resorts in Canada, this place fills up quick! Book your vacation well in advance, and be sure to check out their event calendar.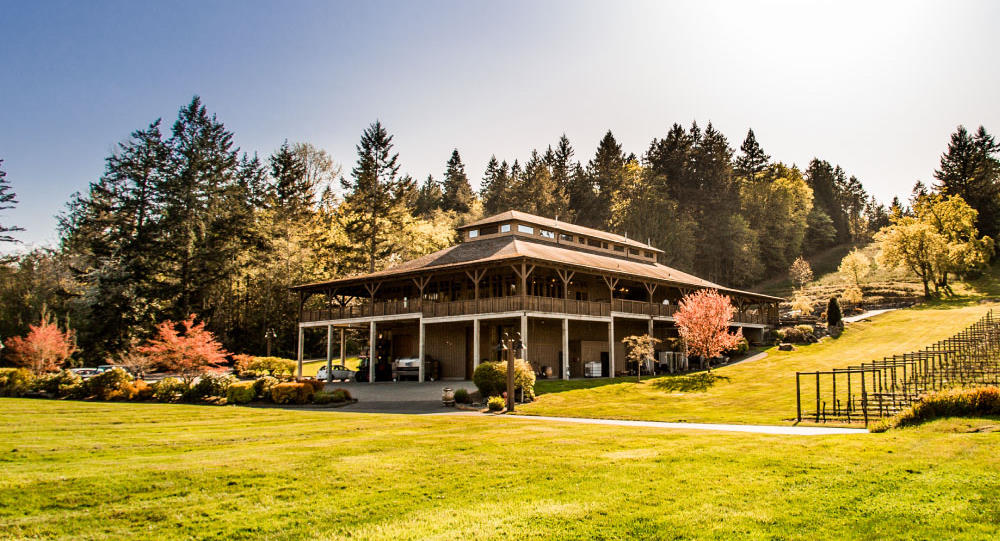 Church & State Wines is located towards Saanichton, just off of Benvenuto Avenue. Church & State is one of the largest and most popular wineries on the Island, with a restaurant and tasting area featuring an impressive view of the sprawling vineyard. They produce 100% BC VQA wines, using grapes grown strictly from their 80 acres of vineyards.
Tour the Butchart Gardens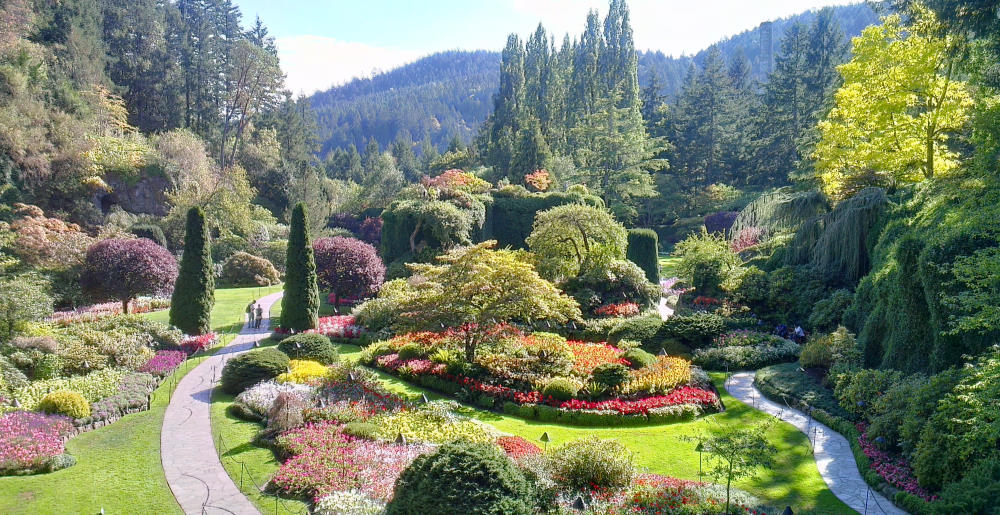 The Butchart Gardens are a National Historic Site that draw a staggering 1 million tourists every year. In bloom for over 100 years now, Butchart features 55 acres of gardens and 900 plant varieties. The 50 full time gardeners work to keep Butchart open all year round – there's something to see in every season! While many of the flowers take time off in the winter, the park is transformed into a Christmas wonderland that is a sight to behold.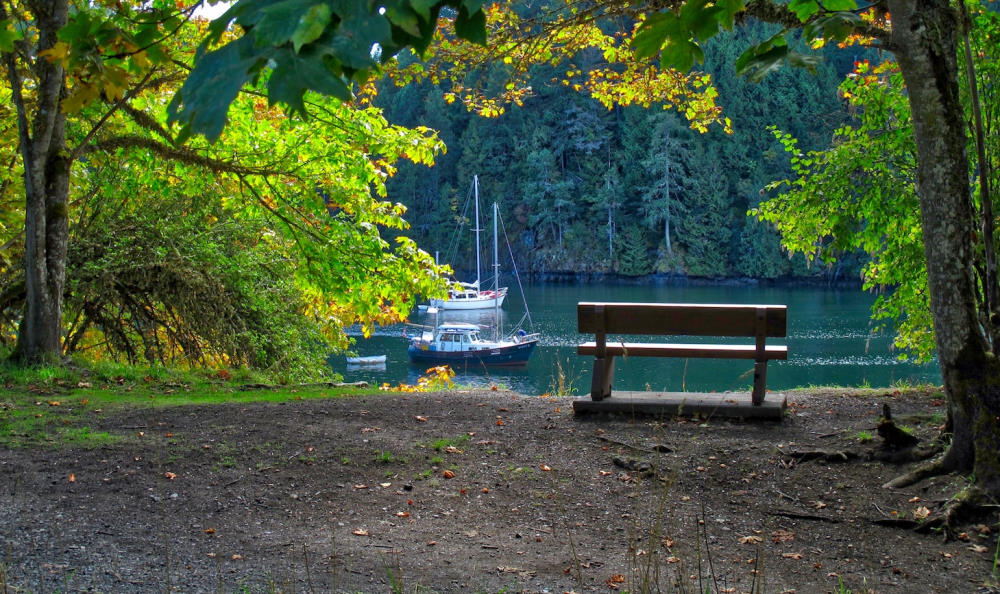 The Tod Inlet Trail is located in Gowlland Tod Provincial Park, with the entrance just off Wallace Drive. The hike is an easy one – about 2.8km and 1 hour on foot, but also a stunning one. The trail is surrounded by lush forest until it reaches the inlet, where you'll be right next to the ocean.
Schools around Brentwood Bay
The community of Brentwood Bay is home to two schools – Brentwood Elementary and Bayside Middle School. Keating Elementary is also super close. For more options for younger children, nearby North Saanich is home to Kelset Elementary and North Saanich Middle School.
High school age kids have Stelly's Secondary, which is super close  – about halfway between the Brentwood coastline and the Pat Bay Highway. If they're looking for something else, Parkland Secondary is up in Sidney and Claremont is down the highway towards Victoria.
Brentwood Bay Links