Across the Gorge/Selkirk waterway from downtown Victoria you'll find VicWest. Bounded on three sides by water and on the fourth by the municipality of Esquimalt, VicWest has a rich history and a rapidly changing present.
This diverse Victoria neighbourhood is home to a wide range of properties including retail, commercial, industrial and single and multi-family residential.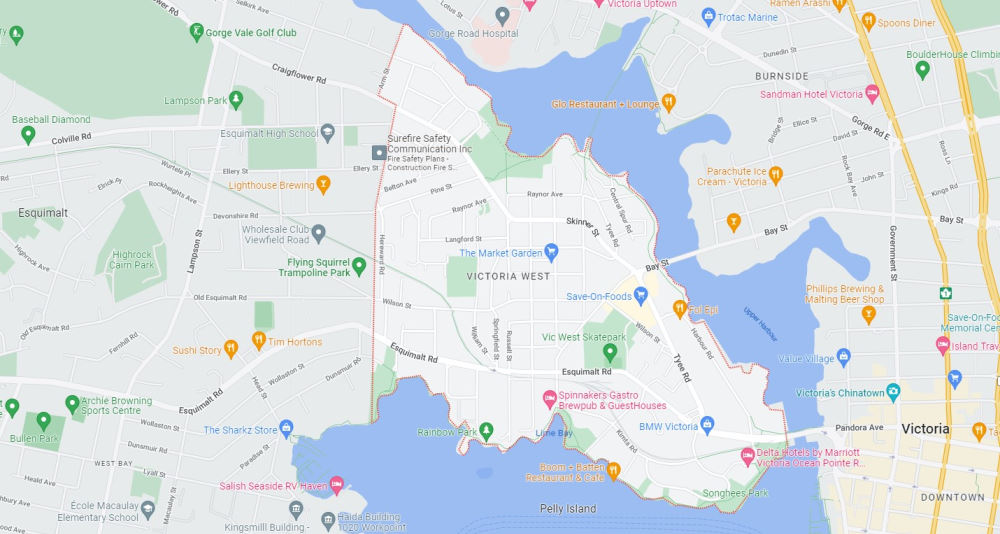 The past few years has seen incredible growth in VicWest with several new or in-progress condominium developments and public space improvements, turning what was once under-utilized waterfront property into attractive places for people to live, work and spend their leisure time. Heritage homes in the established VicWest neighbourhoods are also undergoing transition as families eager to live near the city renovate and modernize these classic beauties.
VicWest also boasts one of the highest parkland to population ratios in Victoria, with the Galloping Goose Trail and an extensive waterside trail system in place where visitors and residents can walk, bike and run or just sit and enjoy the glorious water views. For those who want their outdoor time to be even more productive, VicWest has 3 community gardens and a community orchard, with more public gardening venues in planning stages.
This eclectic neighbourhood is popular with families and retired people who wish to live in a community-minded neighbourhood near the city. Plus, the construction of condos in the area, along with the walking distance to downtown, make VicWest a desirable option for young professionals.
Things to do in VicWest
Being a mixed use neighbourhood filled with parks, residential streets, and commercial zones, there's plenty to do in VicWest. There are no shortage of restaurants, coffee shops and bars (especially near the downtown side), and there are lots of parks.
Hike the Songhees Walkway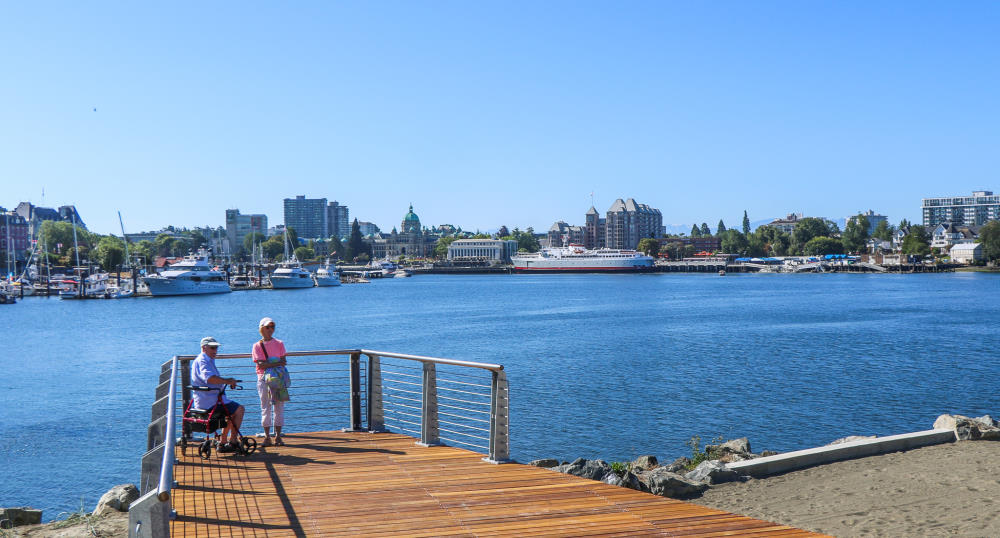 The Songhees Walkway is one of the best places in the city for a leisurely stroll. Aside from being well-paved and well-lit, the oceanside pathway offers unparalleled views of the city and harbour. Starting in Esquimalt, the path runs 6km all along the edge of VicWest and into downtown Victoria. When you get closer, there will be plenty of bars and coffee shops waiting to reward you.
Visit Canada's oldest brewpub
VicWest is home to Spinnakers Brewpub, Canada's oldest brewpub and one of the local favourites. With a full menu from brunch to dinner, Spinnakers also has an impressive list of beer made right on site. Aside from the pub, Spinnakers also offers 5 guest houses, occupying an old Victorian-era house from 1884.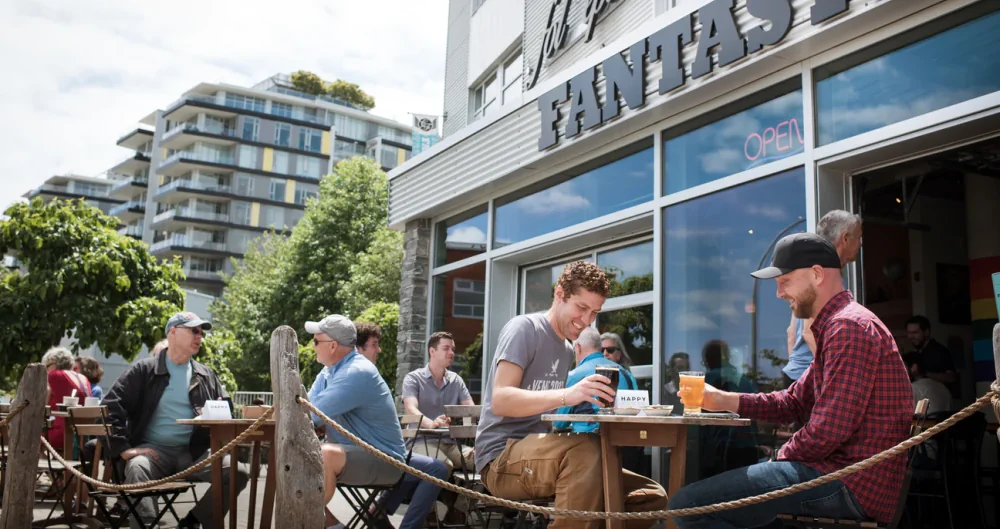 Fantastico is one of the best stops in VicWest for a coffee, treat, and even lunch and a beer. Located just on the other side of the Johnson Street bridge, the coffee shop sits oceanside with views into town. But aside from just coffee, Fantastico has a full deli and bar attached, serving beer, wine and charcuterie out on their big patio. If you're in the mood for bread and other baked treats, Fol Epi, the charming artisanal bakery, also shares the same roof.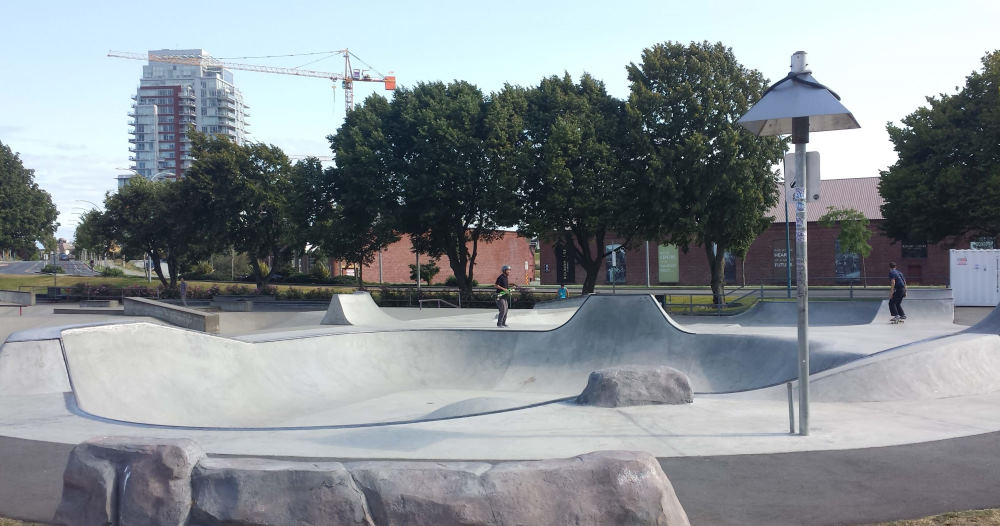 VicWest is home to the only skatepark in the area and one of the largest skateparks in the whole city: VicWest Skatepark. The original bowl was recently replaced with two new bowl with 10+ elements including a transition pyramid, pump bump, and steep bank extension. Attached to the park is also a large fenced field area, a children's playground, basketball court, and public washrooms.
Go for cocktails at Boom + Batten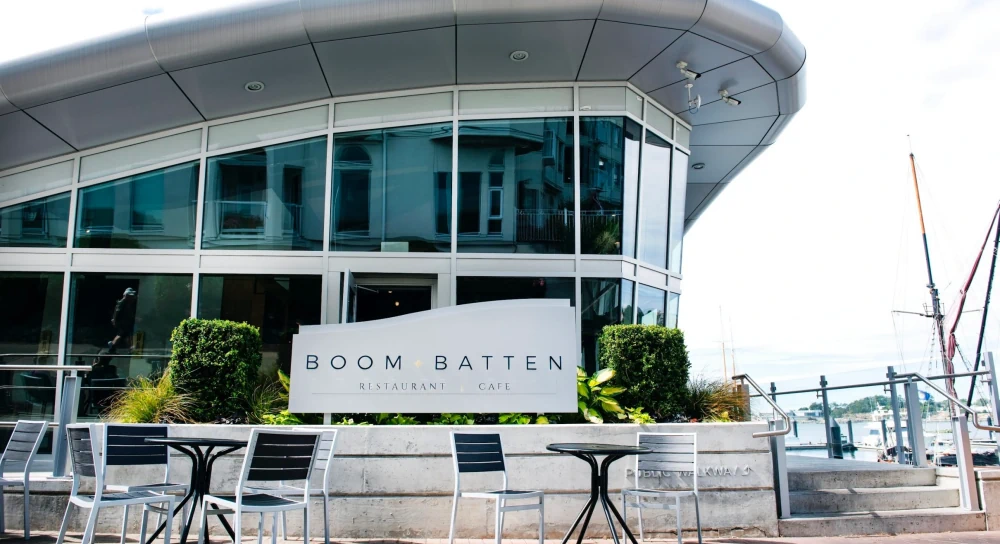 Boom + Batten is a relatively new and stylish restaurant located right on the water. From your table, you'll have incredible views of the ocean, sunset, and James Bay. The restaurant specializes in Pacific coast inspired dishes like seafood, but also has an impressive selection of fancy cocktails. They're even open for brunch!
Schools in VicWest
VicWest is home to just one grade school – Victoria West Elementary. Just blocks away, you'll also find Victoria Montessori Preschool. If you're looking for more elementary school options, Lampson School, Macaulay, Victor-Brodeur and Rockheights are found towards Esquimalt. You can also cross the bridge on the other side to go to Tillicum, George Jay, or Quadra Elementary.
For high schools, the closest option for VicWest residents is Esquimalt High School, which is just 2 minutes outside of VicWest. The next closest option is Victoria High School, on the other side of downtown (a 10 minute drive).
VicWest Links