Municipality of Saanich: Neighbourhoods, Schools & More

Saanich is the most populous municipality in Victoria. With the city's two main highways cutting through the municipality, Saanich is nudged between the CRD's two main business centres – Victoria and Langford. It's the close proximity and accessibility to downtown and major commercial areas that makes Saanich such a convenient and desirable place to live.
There's a lot going on in Saanich. If you're interested in entertainment, shopping or attending post-secondary school, there's a good chance you'll end up in Saanich. To start, Saanich is home to all three of Victoria's major colleges and universities – Camosun (both the Lansdowne and Interurban campus) and The University of Victoria. The municipality also has three of the Capital Regional District's major shopping malls within it's borders: Mayfair, Hillside and Tillicum.
Saanich is also the place to be if you enjoy recreating and outdoor activities. There are plenty of recreation centres, from Pearkes to Cedar Hill to Commonwealth (home of the 1994 Commonwealth Games), plus there are several golf courses. And if you play baseball or soccer, Saanich is home to many outdoor fields and parks, along with lacrosse boxes, tennis courts and other recreational spaces.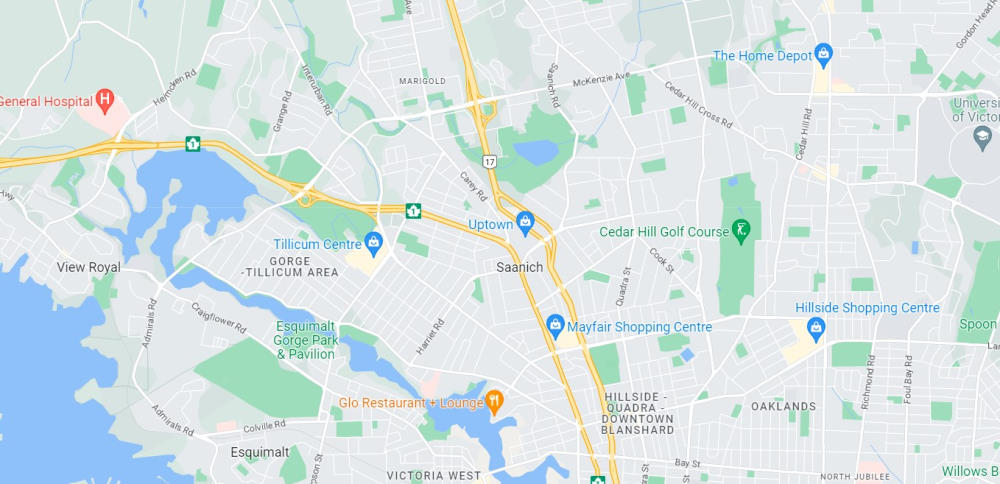 Although Saanich is the most populous municipality in the city, there's still plenty of greenspace and opportunities for hiking, biking and dog-walking. Mount Doug is one of the largest park in the area – a popular place for good hike complete with amazing views. Swan Lake is also a great walking spot, along with Elk/Beaver Lake, Cuthbert Holmes, Mount Tolmie, and many more.
If you are looking to relocate to the Greater Victoria area you should consider living in Saanich. This municipality offers everything a person could need or want, including a vast range of housing options, access to amenities, outdoor recreation, and proximity to downtown.
Saanich by the Numbers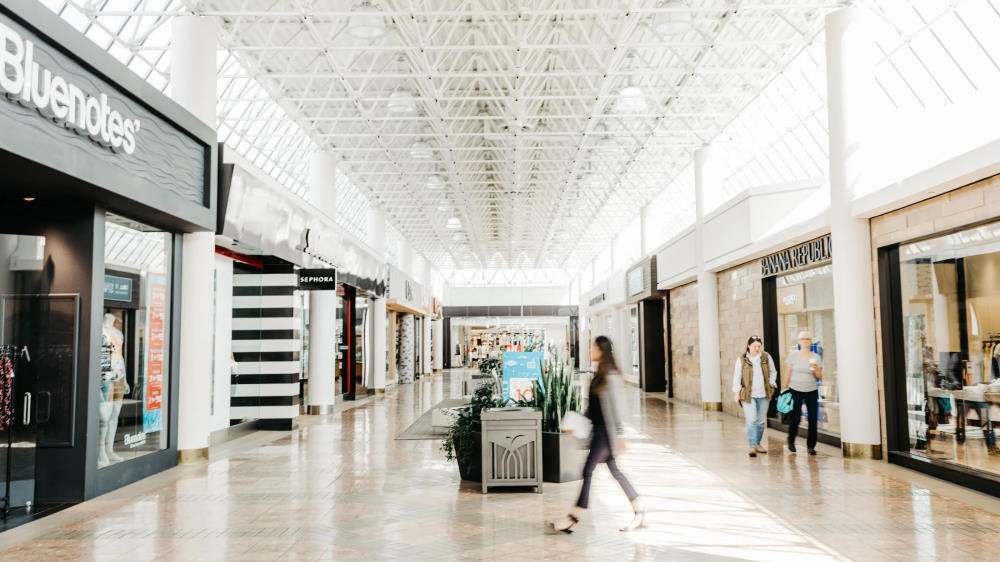 Photo credit to Tourism Victoria
Population of 17,385 in 2021 (Victoria's most populous municipality)

3.4% population growth since 2016

Population density of 421 people per square km
Average age of residents is 46.7
Of the 7,105 private dwellings, 3,825 are single-detached houses and 1,440 are apartments or flats in a duplex
Of the 14,940 people aged 15+, 9,575 are married or living in common-law
Median total income in 2021 was $49,600
Neighbourhoods of Saanich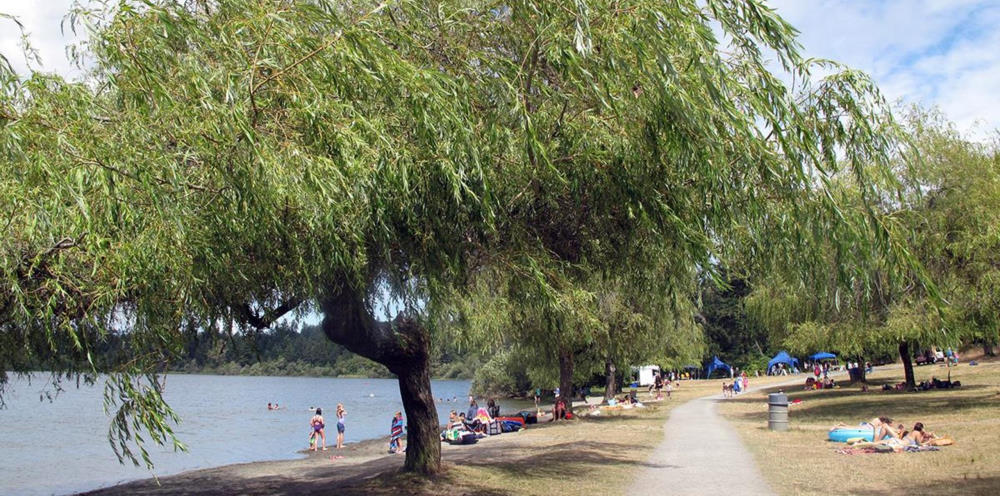 Photo credit to Tourism Victoria
Being such a populated and large municipality, Saanich is home to dozens of neighbourhoods. Many of the neighbourhoods are divided even smaller into mini-neighbourhoods, but these are the most prominent and well-known neighbourhoods in Saanich:
Quadra
Strawberry Vale
Shelbourne
Tillicum
Schools in Saanich
One of the reasons Saanich is so popular among Victoria families is the available of schools for all ages. No matter where you live in Saanich, there's sure to be a school around nearby.
For younger children, there are more than a dozen elementary school options. Across the municipality, from Strawberry Vale to Torquay to Quadra, there are plenty to choose from. Take the time to explore the choices, and do your research!
There's also plenty of choice for kids in grade 6 through 8, such as Glanford Middle School, Gordon Head Middle School, Arbutus Middle School, and Colquitz Middle School. The major high schools in Saanich include Mount Douglas Secondary, Lambrick Park Secondary, Reynolds Secondary, Claremont Secondary, and Spectrum Community School. There are also a handful of private schools that offer K-7 education, and others that offer grades 8-12.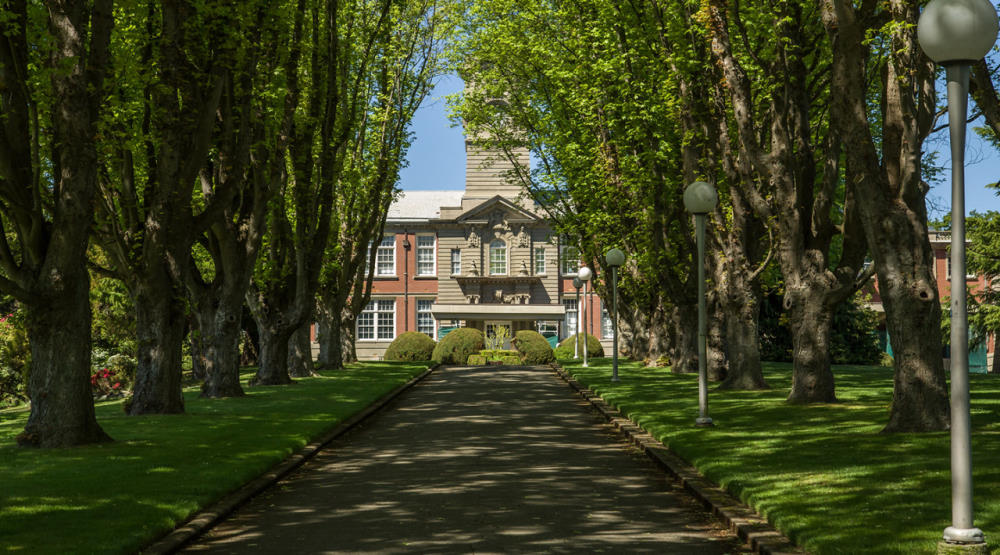 For university aged kids and adults, Saanich has all three of the city's major post-secondary institutions: Camosun College Interurban (home to the business school, trade school and nursing school), Camosun College Lansdown (home to math, science and humanities) and The esteemed University of Victoria, which attracts top-level students from around the world.
Saanich Links
https://livinginvictoriabc.com/wp-content/uploads/2010/07/cedar-hill.jpg
573
1000
Geoff McLean
https://livinginvictoriabc.com/wp-content/uploads/2017/05/logo-transparent.png
Geoff McLean
2023-04-02 18:20:26
2023-04-04 11:00:37
Municipality of Saanich: Neighbourhoods, Schools & More