If you're considering moving to Victoria BC, here's some interesting news for you.  Victoria BC was voted one of the friendliest cities in the world in 2014 by Conde Nast Traveler readers.  In fact, of the top ten (or eleven actually, there was a tie for tenth position), Victoria placed 3rd… now that's impressive!
We aren't really surprised. Living in Victoria, we know how friendly the people around here are.  But it's nice to hear our sentiments echoed by people who have come here for a visit, because it doesn't take much to turn off someone who is only here for a few days.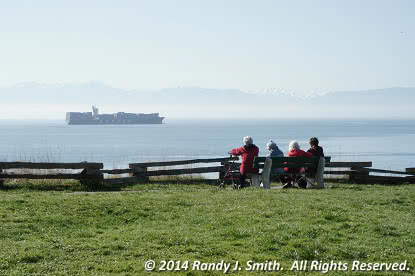 The really lucky people are those who actually live here, we enjoy more than just friendly neighbours.  Victoria BC has arguably the best climate in Canada, unsurpassed beauty and all of the perks that come with living in a tourist-friendly city;
Excellent (and diverse) restaurants, pubs and entertainment venues
Amazing opportunities for outdoor recreation (and the ability to enjoy these almost year round)
Well-rounded employment and education prospects, and
A wide range of housing options
Oh, and it's really pretty here too, they don't call Victoria the City of Gardens for nothing!