Welcome back to our series of monthly Victoria BC realty articles. This month we are looking at local Victoria BC realty reports comparing February 2023 with February 2022.
Victoria Real Estate Stats for Condos and Apartments in February 2023
The market is waking up, we've had an upswing in sales activity over the last four weeks.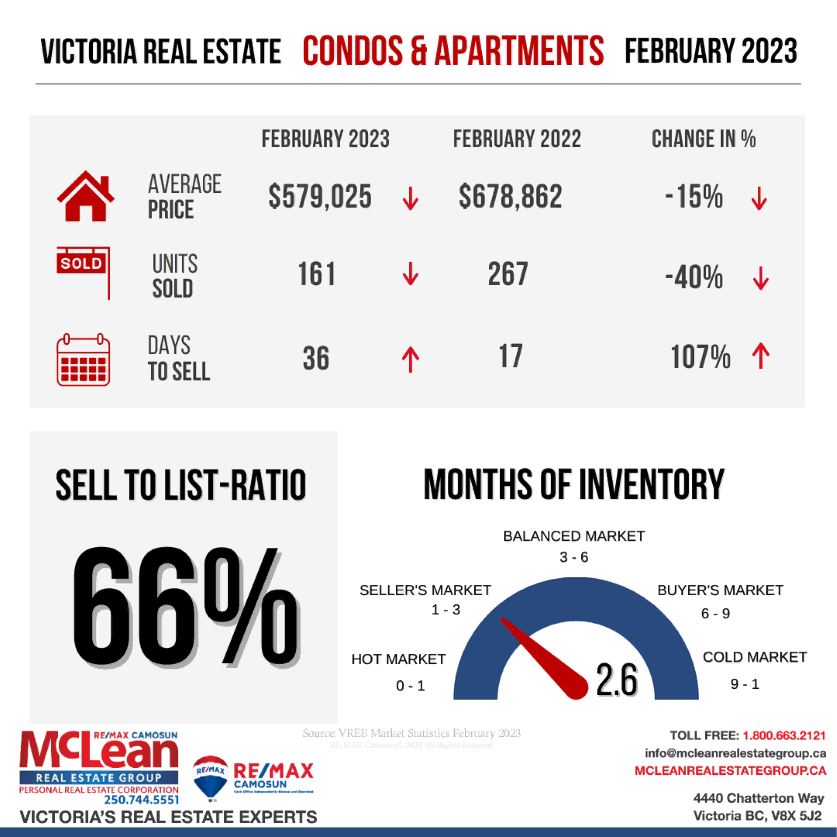 There's been a dramatic increase in the number incoming inquiries and showing activity on listings plus we are seeing a few multiple offers happen as well.
Victoria Real Estate Stats for Single Family Homes in February 2023
Buyers seem to have resigned themselves to the new interest rate reality with most people not expecting any further dramatic increases.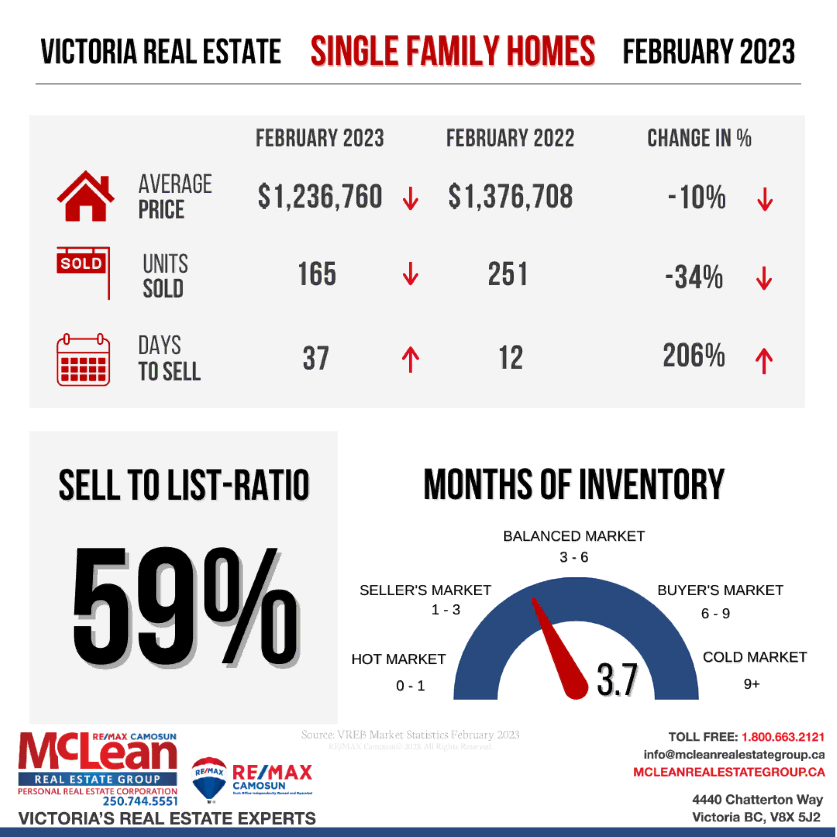 Condo's have the strongest absorption rate at 66%, Single Family absorption has increased to 59% with Townhomes at 47%.
Victoria Real Estate Stats for Townhomes and Duplexes in February 2023
The market is still struggling with a shortage of supply, as of today March 1/23 there are 1383 residential properties, of all types, on the market in Greater Victoria for a population approaching 400,000.
With demand higher than supply we could see these trends hold or even get stronger, making March an interesting month to keep an eye on for Victoria Real Estate activity.