Welcome back to our series of monthly Victoria BC realty articles. This month we are looking at local Victoria BC realty reports comparing March 2023 with March 2022.
Victoria Real Estate Stats for Condos and Apartments in March 2023
Compared with this time last year, condominiums and apartments in Victoria are not selling as much, while the ones that are selling are taking more than double the amount of time to do so. Combined with a slightly lower average selling price, the market has certainly cooled since last year.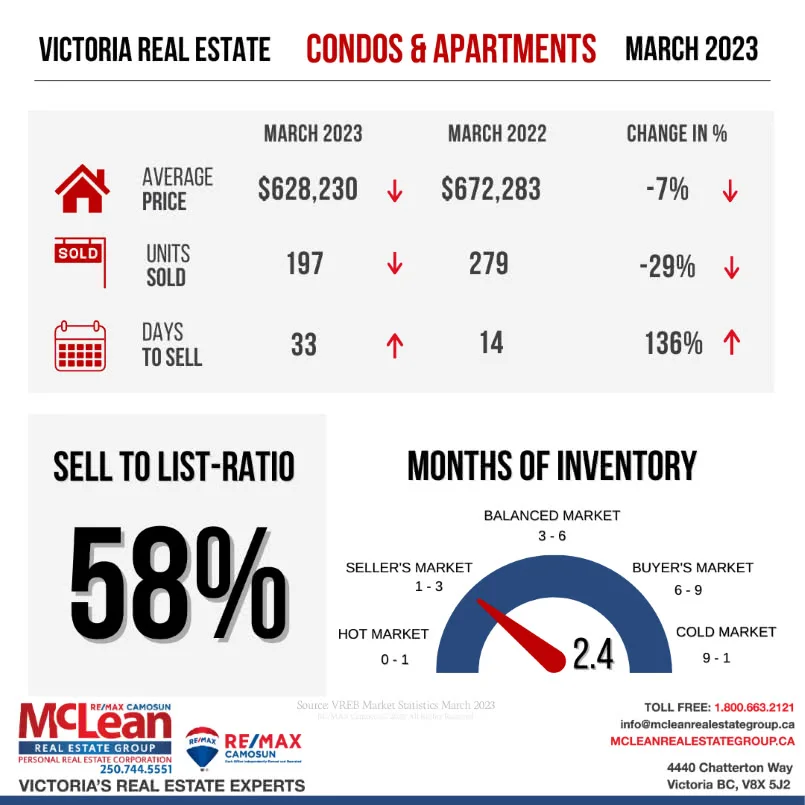 There's been a dramatic increase in the number incoming inquiries and showing activity on listings plus we are seeing a few multiple offers happen as well.
Victoria Real Estate Stats for Single Family Homes in March 2023
Single family home statistics are very similar to that of condos and apartments. While homes are selling for 15% less than last year, the drop off in units sold and increase in days to sell are following the trend of condos and apartments.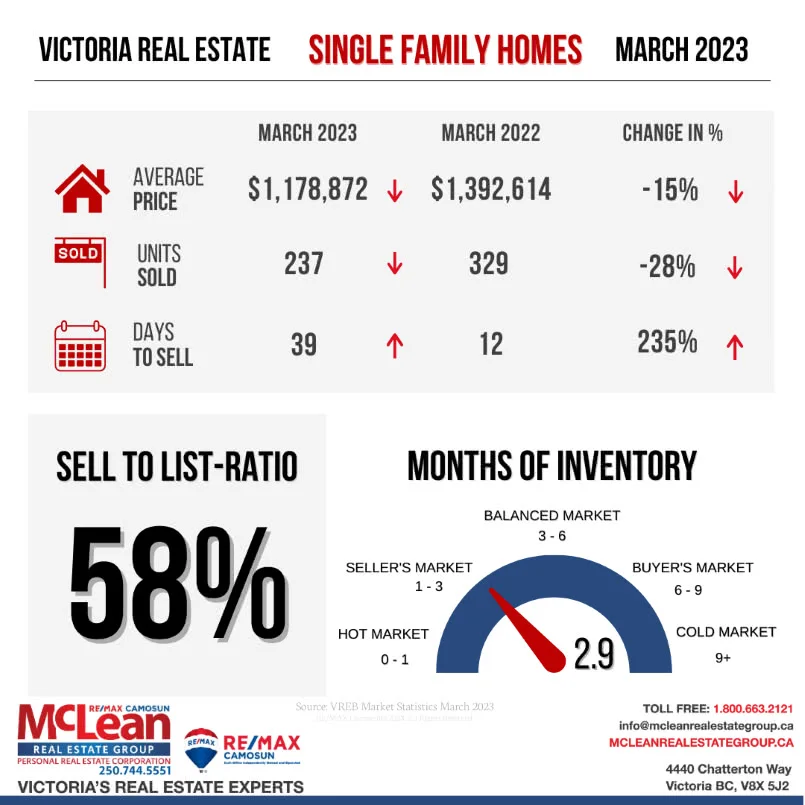 Victoria Real Estate Stats for Townhomes and Duplexes in March 2023
Townhomes and duplexes are also struggling with a slight shortage in supply. The price of each townhome or duplex dropped 10% year over year, and at just 67 units sold, townhomes and duplexes were the least popular purchase.