Our monthly Victoria BC realty statistics for November are completed and ready for some review & discussion.
Victoria Real Estate Stats for Condos and Apartments in November 2022
Based on average prices compared to a year ago prices in all three sectors of the residential Real Estate market are down.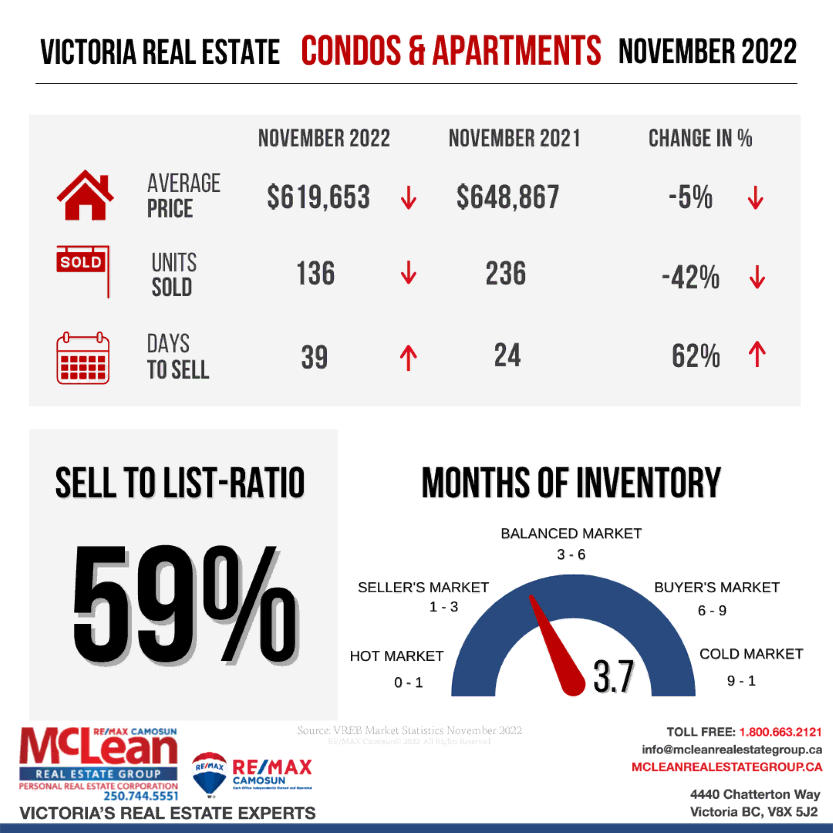 Supply shortages continue to keep all three market sectors in the balanced market range based on months of supply.
Victoria Real Estate Stats for Single Family Homes in November 2022
Units sold is where we are seeing the biggest change in the market.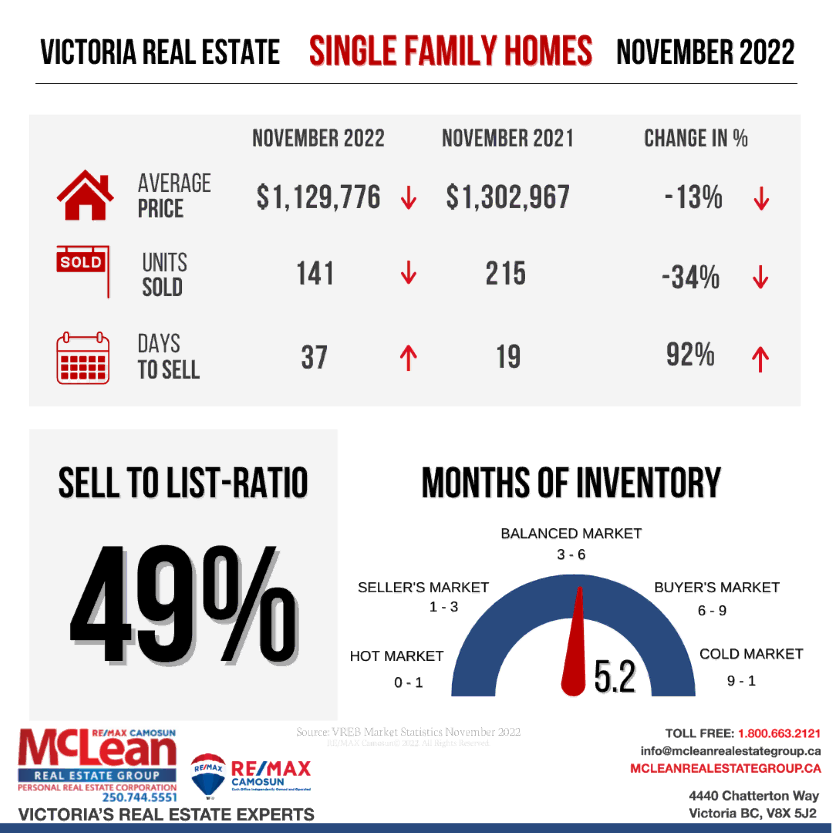 To give this change a bit of perspective we've gone from selling around 1000 units per month, which was the hottest real estate market Victoria has ever seen to around 400. The ten year average for unit sales per month is 620.
Victoria Real Estate Stats for Townhomes and Duplexes in November 2022
Townhouses were the most resilient market in November at a 1% decline, compared with Single Family homes declining 13%.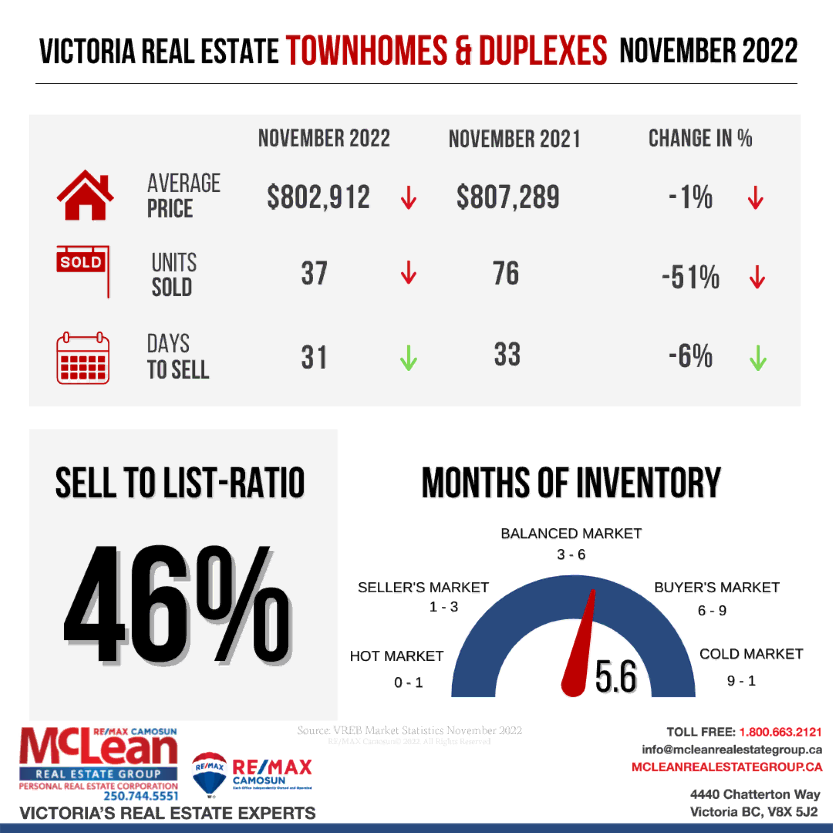 It certainly feels like we are in the winter season for the Victoria housing market.