Monthly realty statistics for October 2022 are now available for the Victoria BC region and we have some thoughts on the current market conditions to discuss.
Victoria Real Estate Stats for Condos and Apartments in October 2022
Over all the markets Condo/Townhouses and Single Family we are seeing a slight decline in prices based on average prices from a year ago, if you are comparing to six months ago the drop is in the order of 10%.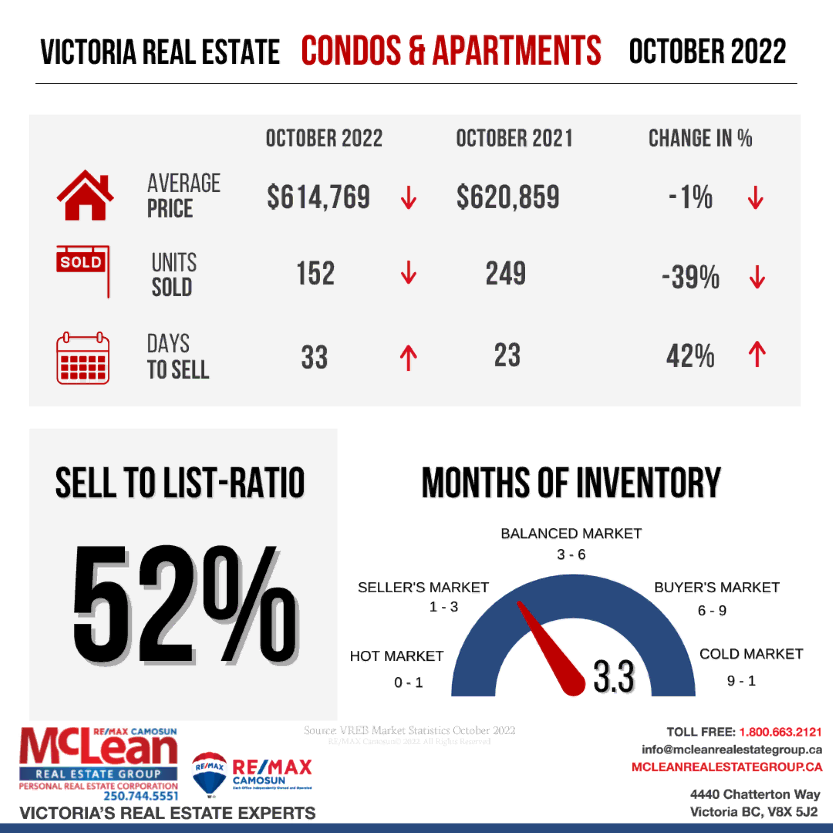 Given the ongoing shortage of supply we are still in a balanced market based on months of inventory.
Victoria Real Estate Stats for Single Family Homes in October 2022
What's ahead for the Victoria real estate market in 2022? Who really knows? Each time the Bank of Canada raises the bank rate we lose 10% of the buyers in the market which is having impact on the average prices.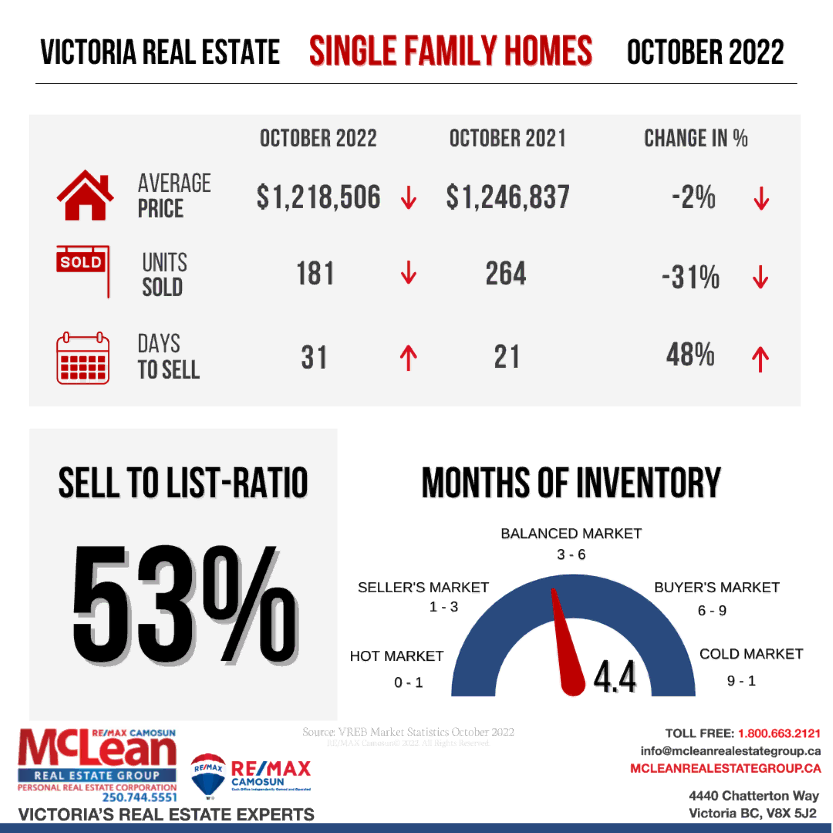 A huge factor is shortage of supply, which I doubt various levels of government can fix, unless they are prepared to curtail immigration and open more land for development.
Victoria Real Estate Stats for Townhomes and Duplexes in October 2022
Regardless of the market, limiting the immigration side of the equation sets up a whole lot of other issues and controversy that become hard to discuss.
My prediction is that once the feds realize attacking the demand side of the economic equations through raising interest rates isn't working, they will have start to focus on the supply side, and then things will change.