It is important to take time for Remembrance Day this week, and also time to tuck in for another article in our series of monthly Victoria BC real-estate discussions. The article this month is focused on the local Victoria BC realty statistics, with infographics comparing October 2023 to October 2022.
Victoria Real Estate Stats for Condos and Apartments in October 2023
October compares well to the previous stats we saw last month, but not year to year; The market in 2022 for Victoria condo and apartment units was visibly more active at a lower price than it was in October 2023.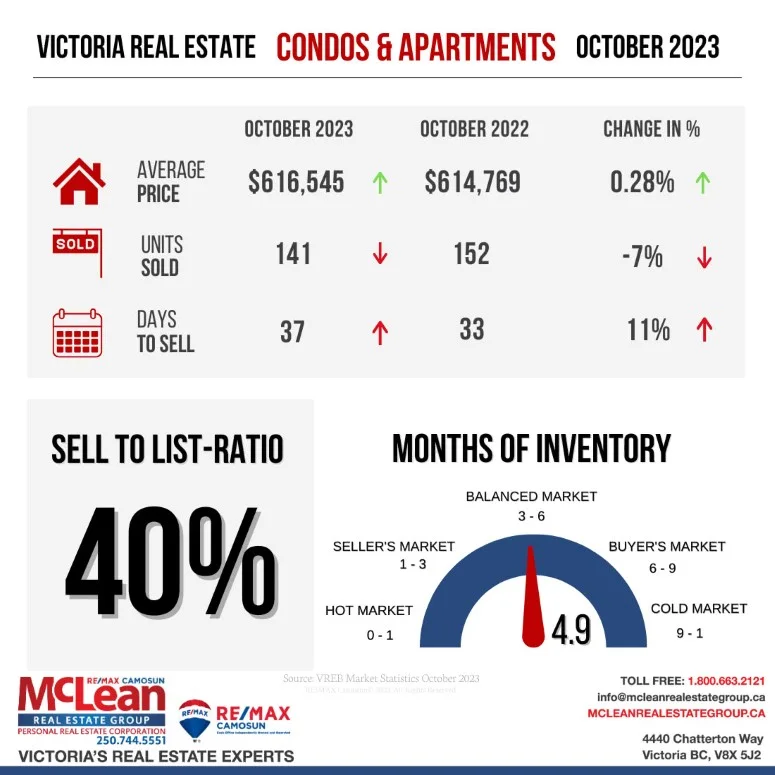 Higher unit prices are a matter of perspective, as savvy buyers will obviously notice the increased prices are well below the inflation rates (~3.5%) that have been reported in Canada this year.
Victoria Real Estate Stats for Single Family Homes in October 2023
With a 112k drop in average price vs. last month's reporting, the market for Victoria single family home buyers looks bad even before pondering the %2 year to year drop vs. 2022.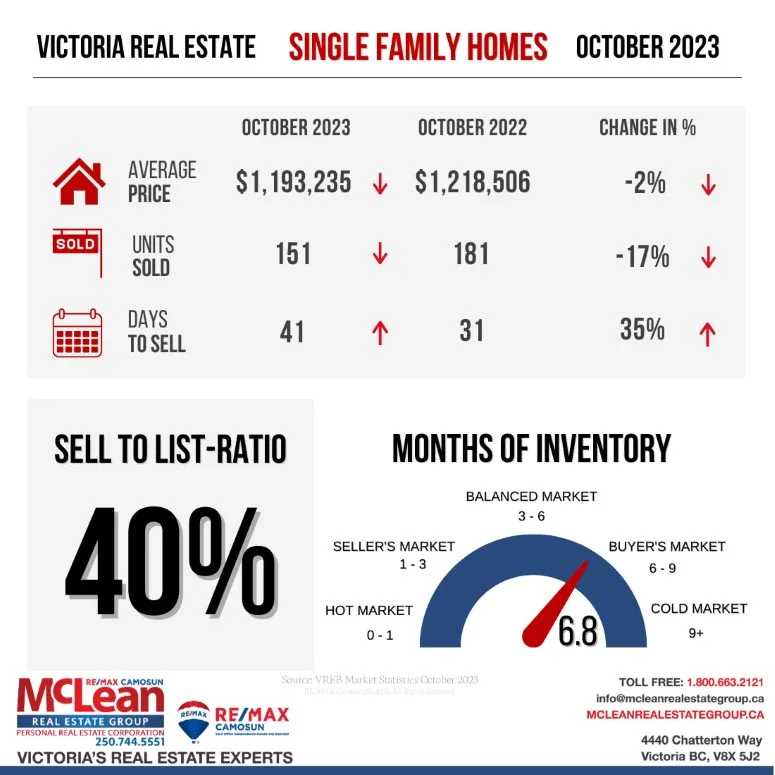 A 35% jump in listing times over 2022 is an equally impressive statistic to behold. Seeing Victoria single family homes taking an average of 6 days longer to sell than they did last month is quite remarkable.
Victoria Real Estate Stats for Townhomes and Duplexes in October 2023
Certainly, the townhomes and duplexes market had stable pricing, especially compared to other market sectors this month, but the drop in units sold vs. 2022 and the previous month has fallen off nearly entirely in comparison.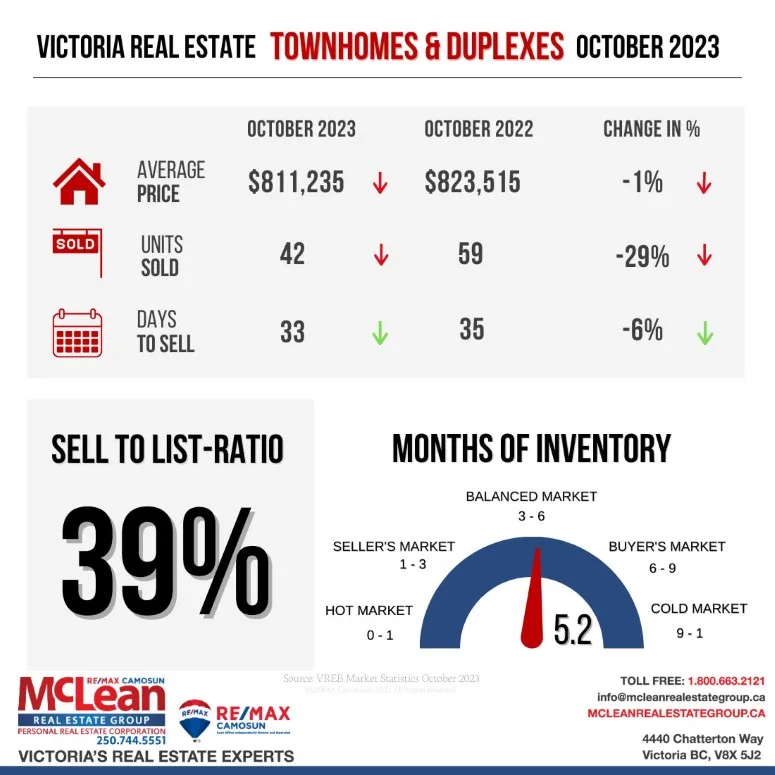 As we have seen before with slow listings, the bias towards a seller's market last month has been pitched the other way, leaning the townhomes and duplexes market advantage to the buyers in October.