What We Know So Far
While there are similar facilities in Canada and other parts of the world, not much seems to be set in stone for HAVN proposals, with some rather open descriptions offered.
HAVN, a proposed recreation facility moored alongside Ship Point pier …
The official HAVN proposal seems to be written in a manner that makes it seem like many of the points are flexible and open to feedback or changes from planners involved in managing the area.
Community Centered
Reading the application brief it becomes clear that the developers have done their homework on the trajectory of Victoria's vision for inner harbor planning.
HAVN, is a community-centred waterfront destination that provides a space for recreation and wellness.
Speaking of revitalization for Ship Point and public policy in Victoria the plans for the ship-style floating attraction do seem to include lots of public spaces to sit and tables to use.
Visitor Attraction
Make no mistake, between the seaplane dock, the US ferry terminal, and traffic from cruise ships, HAVN will also be a destination for visitors to Victoria.
Saunas, coldwater pools and an abundance of green space provide Victorians and visitors with an inspiring environment in which to engage with the harbour.
Starting a tourist attraction post COVID could be a challenge but Victoria seems well suited to these types of facilities, and in general the business model seems successful elsewhere.
Similar Destinations
Speaking of similar facilities that are operational, the planning guide directs our attention to a few similar interesting seaside attractions.
Bota Bota – Montréal Quebec
This once historic river ferry has been turned into an upscale "floating spa" that offers a diverse range of luxurious spa treatments, yoga lessons, and great eats from an attached restaurant.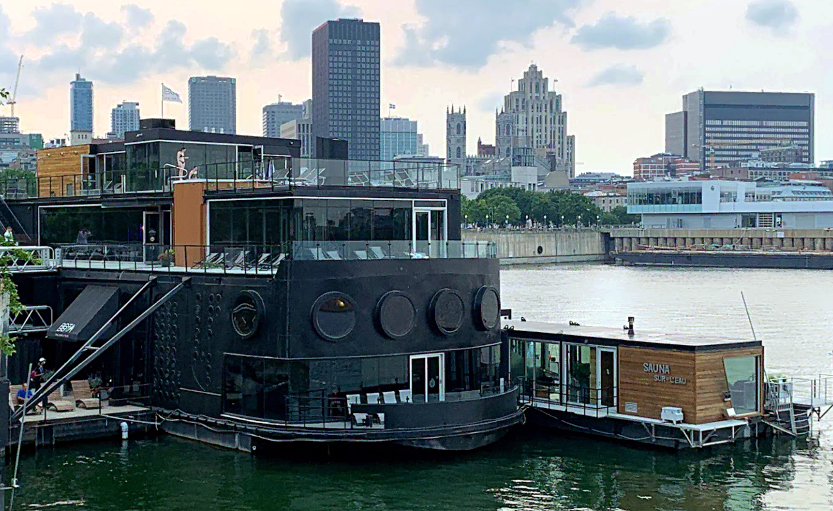 Popular with tourists and locals alike, the Bota Bota Google Business listing shows over 3,100 reviews averaging 4.3 stars! The Google listing also reveals busy weekends, a hallmark of a business that is not purely based on tourism traffic that can keep attractions busy all week.
SALT – Oslo, Norway
With sauna sessions starting at NOK 150 (~$20 CAD) and facility rentals starting at NOK 1,450 ($195 CAD) this somewhat open feeling sauna, music festival, and art exhibit seems to be doing fairly well with very little. With less than a thousand reviews on the SALT Google Business listing this attraction seems to be still getting traction, but is genuinely popular with guests.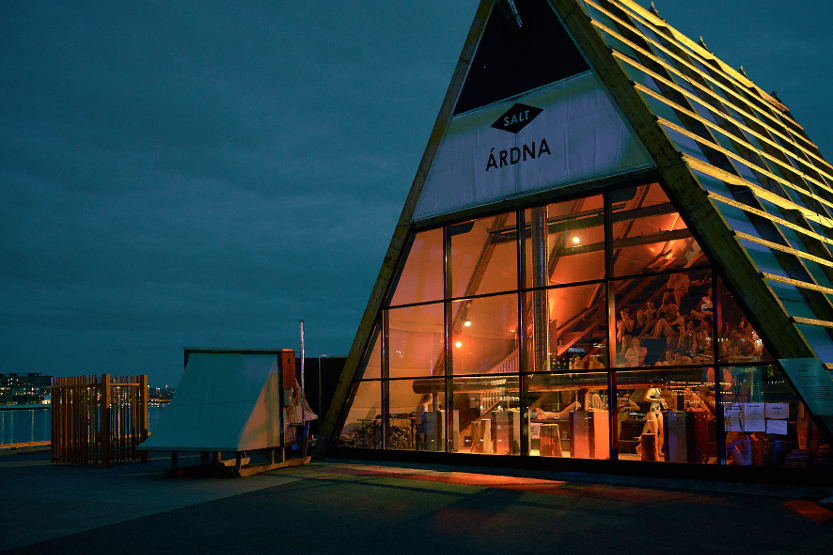 Constructed from folding chairs and bleachers inside some basic 'portable' looking framework, the opaque windows save on lighting bills while allowing guests to enjoy the sights beyond what's on display. Sporting thousands of mostly positive reviews, this sort of inexpensive pop-up business idea seems very successful.
Löyly – Helsinki, Finland
This example is neither floating nor a sauna. Like SALT above, this is a seaside attraction that was built in a very 'temporary' looking manner that has a portable 'frugal' appearance while still being artistic.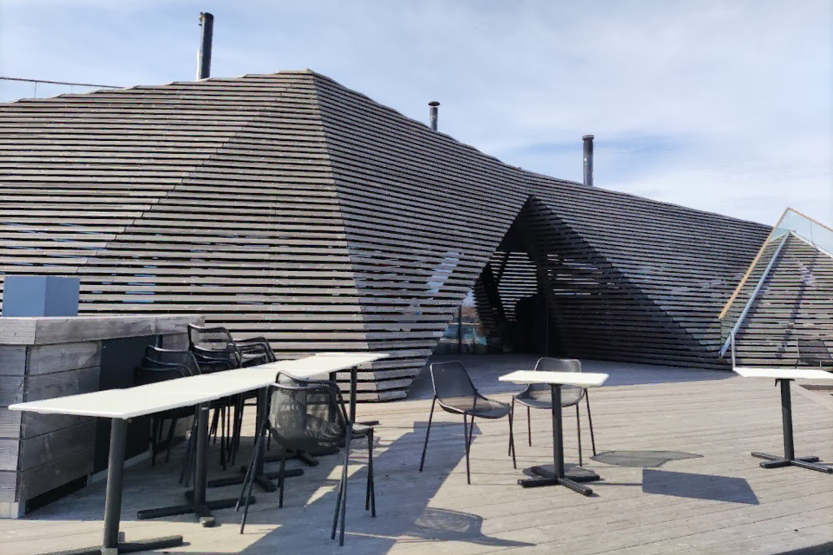 As an example of a seaside restaurant, Löyly does prove to be a success with even more Google Business reviews than Bota Bota! This is also a good example of a business that seems to successfully blend tourism with local appeal, which is a favorable indicator for the HAVN proposal.
HAVN Harbour Sauna
The title of this project has shifted recently, and you will now find a HAVN website and a Google Business listing for HAVN Saunas on Wharf St.

The new website includes some design plans, but does not have much else for news on the HAVN Saunas project at this time.