Are you as hot as the average home prices in Victoria? Well grab something to hydrate with and take a look at the May 2022 monthly real-estate activity in Victoria compared to May 2021.
Victoria Real Estate Stats for Condos and Apartments in May 2022
The number of properties in all categories that sold declined in May 2022 compared to May 2021. Yet the average selling prices increased in May 2022 in comparison to May 2021.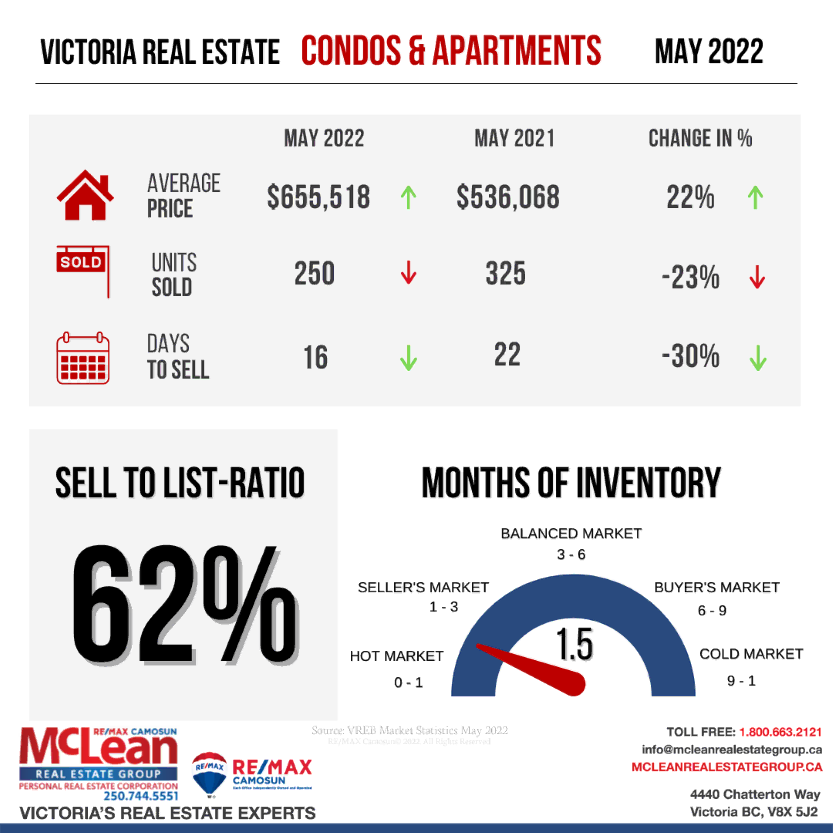 Inventory levels have increased slightly taking some pressure off buyers, subject to conditions are being seen in most offers today compared to the majority last year being written with no conditions.
Victoria Real Estate Stats for Single Family Homes in May 2022
Despite the doom and gloom media reports the market is still in favor of sellers, with approximately two months of inventory on the market.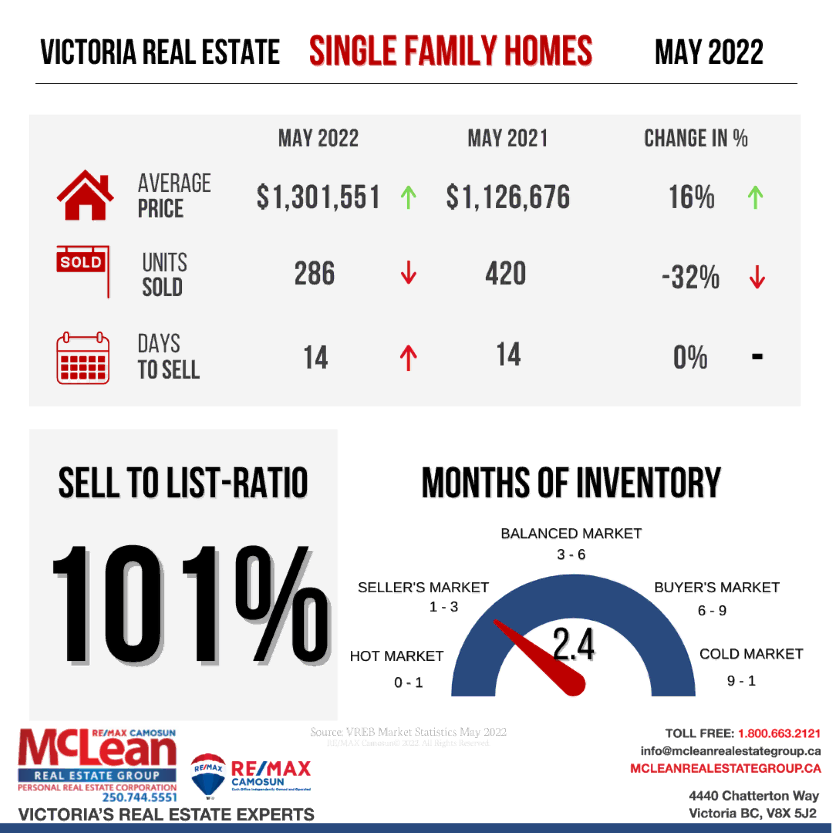 Price reductions being seen are typically where a seller has overpriced the property and recognize that they need to get in line with the market, not because of a general decline in value.
Victoria Real Estate Stats for Row and Townhouse in May 2022
We hope this real estate information is helpful to both buyers and sellers seeking to get a better perspective of the monthly changes to the Real Estate market in Victoria BC.