Vancouver is a Wonderful City, But…
Please don't get the wrong idea! Vancouver wins plenty of awards and earns more than it's fair share of international acclaim for doing many things well including hosting events like the Olympics/International Expos/World Cup/etc.. Heck, in most areas where Victoria is #1 in Canada/Internationally Vancouver is usually close behind or right on our heels. However…
But, with a large and growing city comes problems.
That said, by 2011 the city of Vancouver had officially taken over as the 8th largest city in Canada, which is a cautious achievement at best. With a track record of unhealthy growth spurts in recent years the 2016 census is certain to reveal the population density problem in Vancouver has only become worse.
The theft, vandalism, littering, and other issues that come with an unhealthy density of people packed into frustratingly cramped and overpriced living spaces are really easy to spot in Vancouver.
Just one reason why one may want to move from Vancouver to Victoria
When you mention an area, say the lower east side, to a Vancouver resident I can assure you that they aren't going to start thinking of great places to live & raise a family, retire, or even a nice spot to visit. In fact these days, with all the population growth plus foreign property investment causing empty buildings to sit & languish, it's getting really hard to even define where the problems that plague an area like the lower east side of Vancouver actually stop or start because neighboring areas are quickly pulled into the problem.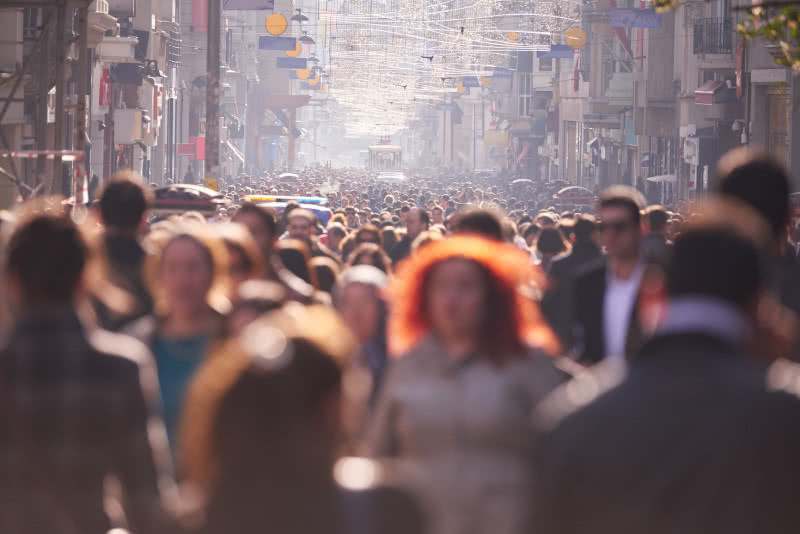 Welcome to Victoria, BC
To help you get even more excited about moving from Vancouver to Victoria, here is a promotion video produced by Tourism Victoria and Destination Greater Victoria!

Moving to Victoria
The timing couldn't be better. Vancouver housing prices are beyond silly, there's so much wrong with the current population boom that some residents feel like it's hopeless to own a property in the area due to the high cost. Meanwhile Victoria has been investing into development quite a lot in the recent years and has been building some great neighborhoods. Vancouver, in comparison to Victoria can be seen as a very affordable place to own a modern home or splurge and invest in some luxury property without worrying about rapid devaluation.
Popular Victoria Neighborhoods
There are many different neighborhoods and municipalities that make-up Greater Victoria, BC with most of them seeing development in the area.
Downtown Victoria
To truly live in the Victoria municipality you would have to live in the downtown Victoria core pretty much, which has its benefits! (and disadvantages) If you work downtown, then living downtown can be super convenient, and it can be super fun to live so close to so many restaurants, shops, pubs/clubs, events, movie theaters, etc. Not to mention being close to the ocean and how gorgeous the downtown Victoria inner harbour area can be with it's docked boats, the BC Legislature building, the historic Fairmont Empress hotel, water taxis, water-planes, and more.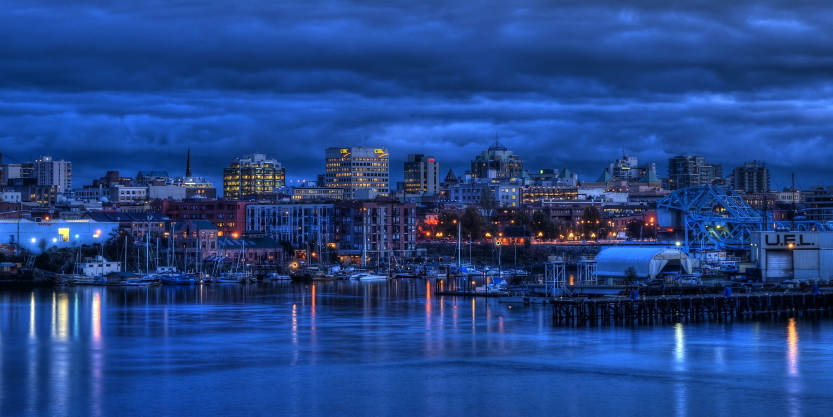 James Bay
Still extremely close to or even within the Victoria core is James Bay, a little quiet residential area just south of downtown Victoria. Although you're walking distance (15min) to DT Victoria from James Bay, it is quieter and more residential, it is still close to the water or actually even more surrounded by it, and it has some nice amenities. An area known for it's historic heritage charm that includes horse-drawn carriages, but that has also seen it's fair share of modern development too. There are many small "villages" within Greater Victoria that locals use to describe the neighborhoods and their respective strip of own restaurants, shops, etc., and there is a growing "James Bay village" too – a first of many.
Fernwood
Another area of Victoria that is very quaint is Fernwood. Complete with it's own "village" too makes this residential area quite popular because it has nice parks, nice heritage homes but also some newer developments, it is also still close to downtown, but also quieter and more residential, and has it's own area of shops, restaurants, pubs, cafes, etc. that residents can enjoy without having to make the (15-30min) walk downtown.
Oak Bay
Oak Bay: Residential neighborhoods compete for attention with parks, schools, and art galleries in this very quaint section of Victoria. We've featured the castles, marinas, and other highlights of the Oak Bay area in our blog on several occasions. It's main strip is filled with shops, restaurants, cafes, and more – and yes, it's called a "village too; Oak bay village. This area that is usually known to be a bit "high class" and quiet is a great neighborhood, and it's still close (30min walk) to downtown too.
Esquimalt / Vic West
Esquimalt: Home to the Royal Canadian Navy – Canadian Forces Base Esquimalt, this area was originally a port of call for early settlers to Vancouver Island. The name loosely translates to "Land of Shoaling Waters", paying tribute to the many accessible shores in the area. This area is also now kind of known as "Vic West" because it is directly west of the downtown Victoria core. This area is also close to downtown, and the water, but is known to be a little bit rough around the edges – although it does have some very nice areas, and it is seeing development too. A sort of peninsula is formed as the water gorge ("The Gorge") surrounds it on one side while the ocean on the other.
Saanich
Kind of north and surrounding the above neighborhoods is Saanich, which is a robust area filled with residential areas, shopping malls, restaurants, and more. Malls include Mayfair Mall, the cool outdoor mall of UpTown Mall, and Tillicum Centre mall with it's own new & nice movie theater. There are also many parks and trails to enjoy. A bit further from downtown in terms of walking, but definitely doable and still very close by car or bus.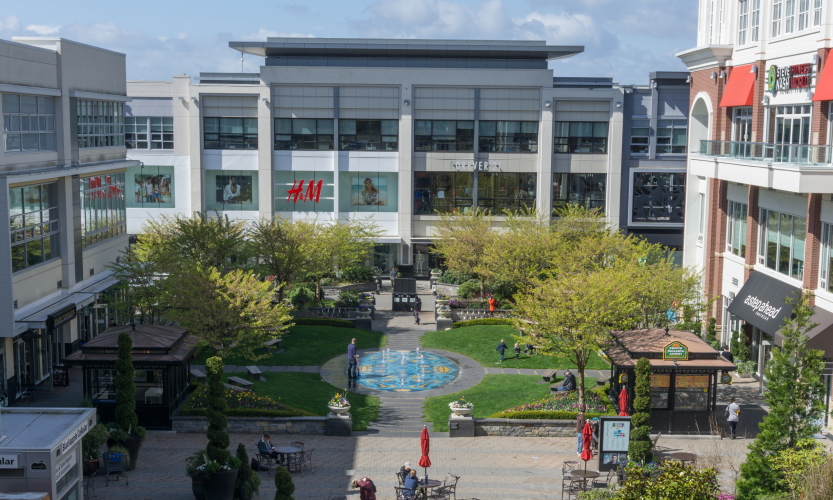 Gordon Head
A very nice area a bit east of Saanich is Gordon Head, an area known for it's nice homes, nice beaches, parks, trails, and more.
View Royal
This area is west of Esquimalt / Vic West, and is the start of the development that continues west of Victoria, BC.
Langford
Langford was not much other than farm land not long ago, but now it is a large residential suburb of Victoria. It even has the area's only Costco!
Colwood
Colwood: While this community is a vital connection between the big city and many outlying west-coast neighborhoods it's also a rich with it's own history and local atractions like the Hatley Castle at Royal Roads University.
Metchosin
Metchosin: Another very qrural farming neighborhood with small produce and livestock production. The area has many well known parks such as Witty's Lagoon, and is home of one of the highest rated eateries on the island, the Mychosen Cafe.
Central Saanich
Central Saanich: Still active as a farming community today, this municipality has been an excellent place to live with plenty of local amenities and attractions including the Butchart Gardens and multiple award winning wineries.
Sidney
Sidney: An industrial area used by many businesses for warehousing, construction, and manufacturing, Sidney is also the location for our international airport (YYJ), multiple ferry docks, and some large marinas. Thanks to the natural beauty and history of the area it's also a popular spot to retire and the town of Sidney is often applauded for catering to seniors.
Sooke
Sooke: This community was fueled by a variety of interests including forestry, fishing, and even gold mining. Today Sooke offers an incredible collection of residential areas, parks, schools, and small businesses. This is also a popular area for retirement, camping, and hiking.
Gulf Islands
Want to live on a small island? Consider the Gulf islands that surround Greater Victoria and Vancouver Island!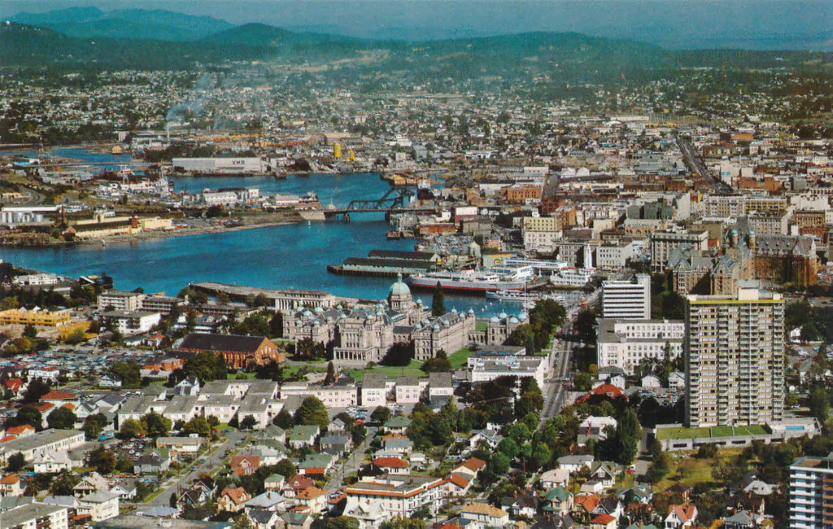 Living in Victoria is great!
In recent years the city and surrounding areas have seen very well planned/executed world-class venues popping up.
This is in addition to all the other activities that already made Victoria famous like; the Royal BC Museum/IMAX, Butchart Gardens, Miniature World, plus all the parks, the breakwater, the boardwalk, multiple world-class winery tours, and all the beaches with campsites on the way out to Port Renfrew.
People like to complain about the cost of the ferries but with all that Victoria provides getting off Vancouver Island isn't something you'll do often enough to be concerned and the money you save living in a far more reasonable city like Victoria easily pays for the occasional ferry trip to Washington/Vancouver.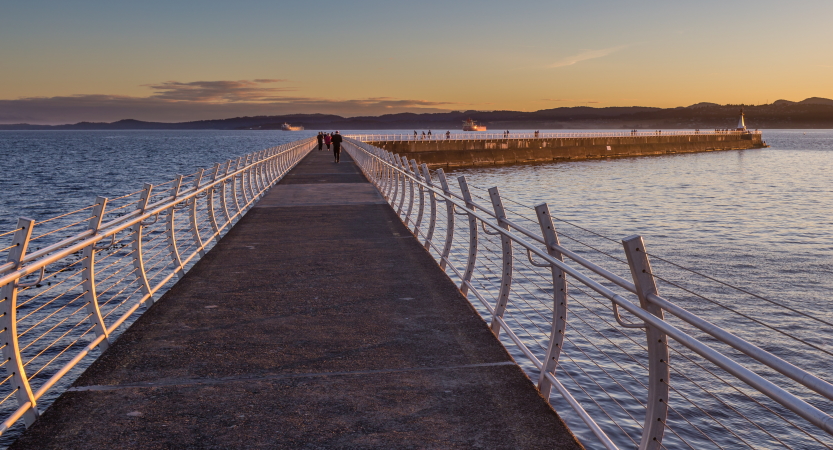 Make it Easier to Move from Vancouver to Victoria
There's plenty of details to fuss over during a move, why not leave the realty work to the experts who have proven knowledge of the local area, bylaws, and pricing?
Contact Geoff Today!
The team at Geoff McLean & Associates are not only reliable, they have a proven track record and great Victoria property listings. You can count on Geoff's team to get the best deals while helping you avoid pitfalls and issues that waste time/effort. Even if you've already started working with another realtor in Victoria, you should take a moment to see what an experienced local professional can offer.