Rooted throughout the city of Victoria is a technology industry that is growing at a rapid pace. From small beginnings and just a few companies, the tech space has grown to boast over 900 local businesses. Tech is taking over, and Victoria is the place to be for start-ups and established technology companies alike. How big is this industry? Is it worth investing in Victoria?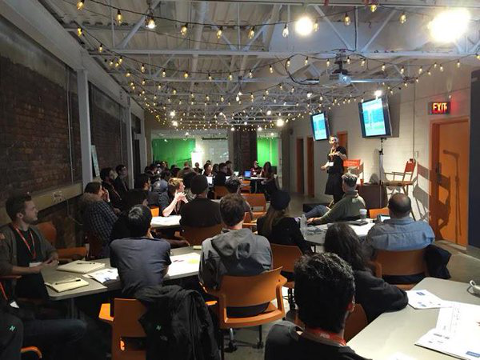 VIATEC opens Fort Tectoria in 2014.
Well, with annual revenues in excess of $4 billion this industry is considered Victoria's most valuable. With a need for a talented workforce and room to grow, the technology industry in Victoria is driving growth and bringing a new life to the city's local businesses.
Getting involved in the industry
The industry in Victoria is all about socializing and making those deep personal connections that foster professional growth. Much of the growth can be attributed to VIATEC, Victoria's technology association and ambassador.  VIATEC is dedicated to bringing the community together, sharing experiences, learning, mentoring, and fostering great ideas into the next big thing.  VIATEC is a one-stop hub that connects people, knowledge, and resources, with the goal of promoting the Greater Victoria technology sector.
Another active local tech group is Ladies Learning Code (LLC), originally founded in Toronto. It is a not-for-profit organization aimed at promoting collaborative, technological learning among women and youth. From their local Victoria branch, they organize and hosts events and courses. Their events promote learning to code for individuals with little to no experience. Their aim is to have more females in the technology sector. LLC hosts workshops, camps, and other events locally and across 22+ cities in Canada.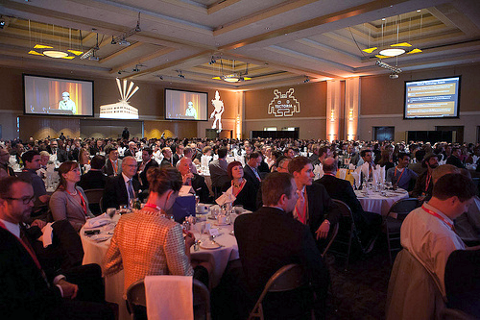 2016 VIATEC Awards Ceremony.
The annual VIATEC Awards Ceremony is a true party to attend each Spring. Over 800 techies pack the Victoria Convention Centre to celebrate the local successes of the industry. VIATEC and LLC are both welcoming to new comers, so whether you are new to Victoria or just passing through the city, make sure to check for a upcoming event. If you have an idea that you want to bring to life, these events are a great place to meet like minded people looking to share their experience and help foster your idea into a reality.
Working in Victoria
British Columbia's technology sector is leading the country in terms of job growth. Employment in the sector rose 2.9 per cent, with over 22,000 people employed among the 900 companies. Find an extensive list of current Victoria tech jobs here.
Victoria takes a more laid back approach to its lifestyle. Tech companies lead the way by encouraging a work hard-play hard approach. Many heritage buildings are undergoing restoration to accommodate the growing tech-sector. There is something for everyone in the city of Victoria. Especially for anyone looking to dig into a career in technology.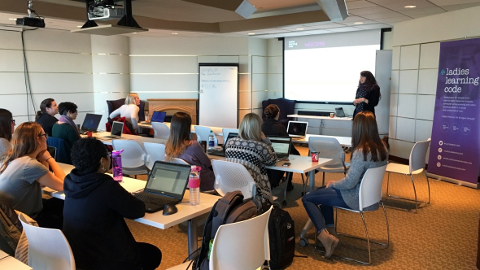 ( Ladies learning code encourages Digital Literacy for Women & Youth. )
For more information, visit the VIATEC website. If you would like to get involved with Ladies Learning Code, you can view more information on upcoming events or tutoring opportunities on the  LLC Victoria branch website.