Welcome back to our series of monthly Victoria BC realty articles. This month we are looking at local Victoria BC realty reports comparing April 2023 with April 2022.
Victoria Real Estate Stats for Condos and Apartments in April 2023
Despite purchasing more units overall, Victoria condo and apartment buyers spent slightly less per unit when compared with the previous month. The days to sell numbers continue to double those of last year, indicating that people are taking their time to make a purchase.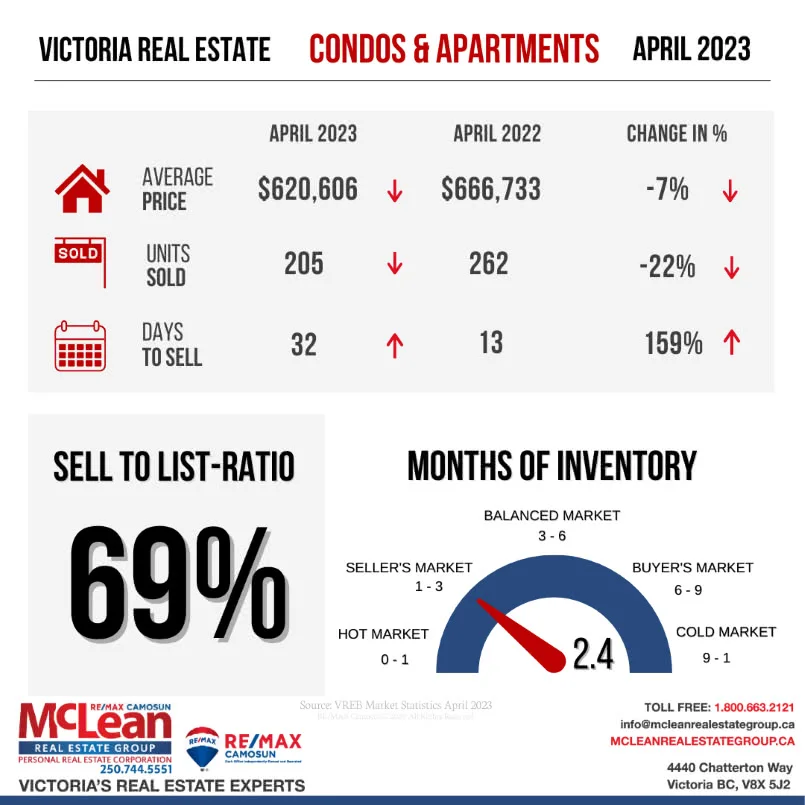 Victoria Real Estate Stats for Single Family Homes in April 2023
The seller's market seems to be improving, with Victoria single family home buyers willing to spend an extra $100k on average per home, when compared with March. Plus, an extra 19 units were sold.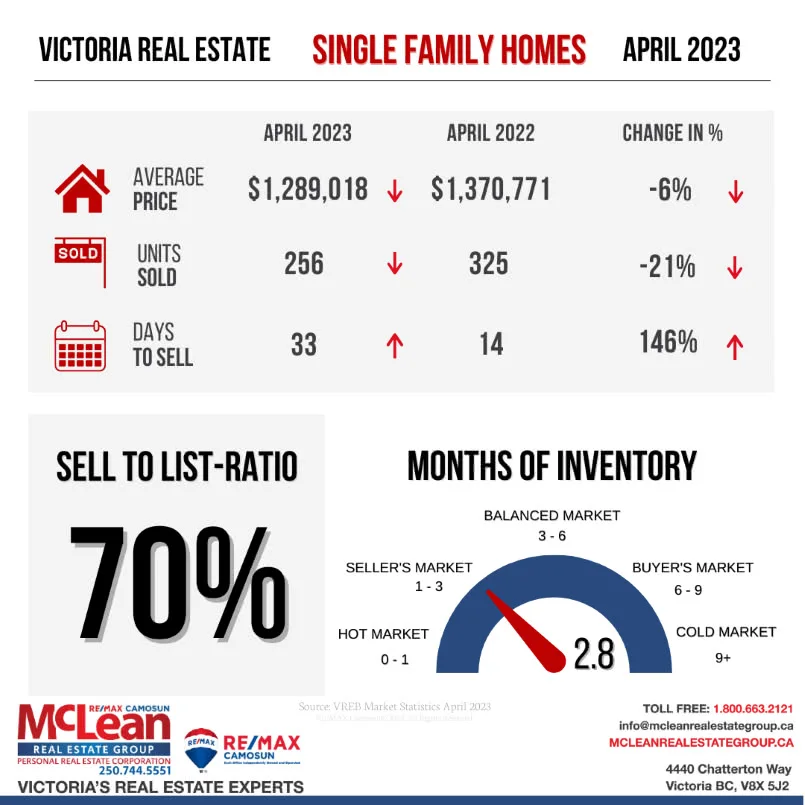 Victoria Real Estate Stats for Townhomes and Duplexes in April 2023
While people still paid on average 17% less on townhomes and duplexes than last year, they were willing to spend more than last month, indicated by the 20% higher sell to list ratio. It's still very much a seller's market.