Welcome back to our series of monthly Victoria BC real estate articles. This month we are looking at local Victoria BC real estate reports comparing June 2023 with June 2022.
Victoria Real Estate Stats for Condos and Apartments in June 2023
In June of 2023, Victoria condo and apartment hunters continue to purchase more units than last year. Along with the healthy 20% spike in units sold, buyers are willing to fork over an average of 4% more per unit. In this seller's market, it now takes an average of 30 days to close the sale of a condo or apartment – 59% higher than in June of last year.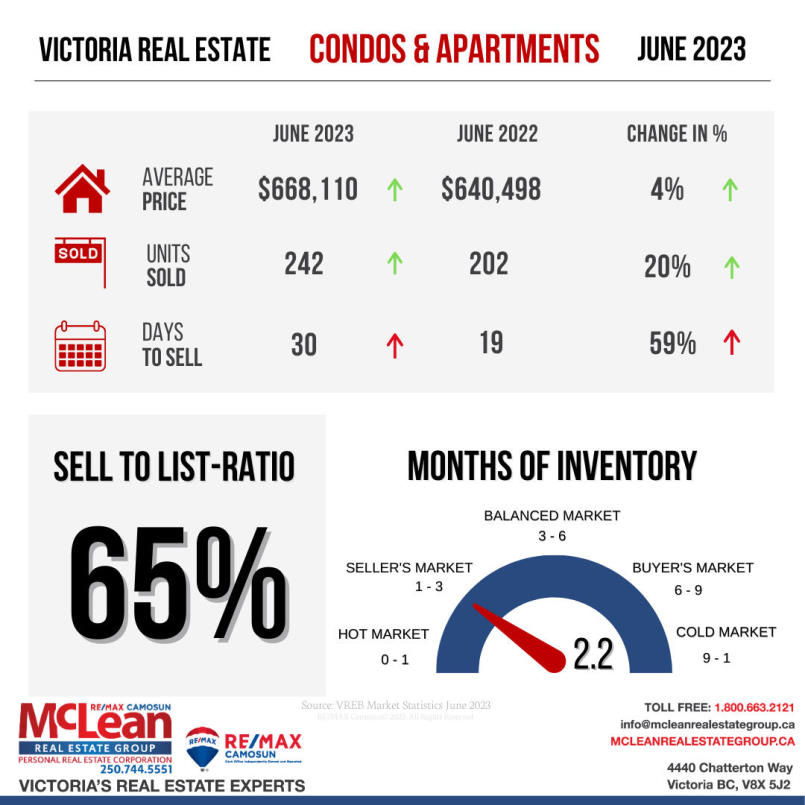 Victoria Real Estate Stats for Single Family Homes in June 2023
When looking at June of this year vs. the last, Victoria single family home buyers are spending virtually the same amount on average. Aside from a modest 8% increase in total units sold, the big difference is found in the total days to sell, which has lifted from 19 days to 29. And with a sell to list ratio of 54%, the market is beginning to balance out.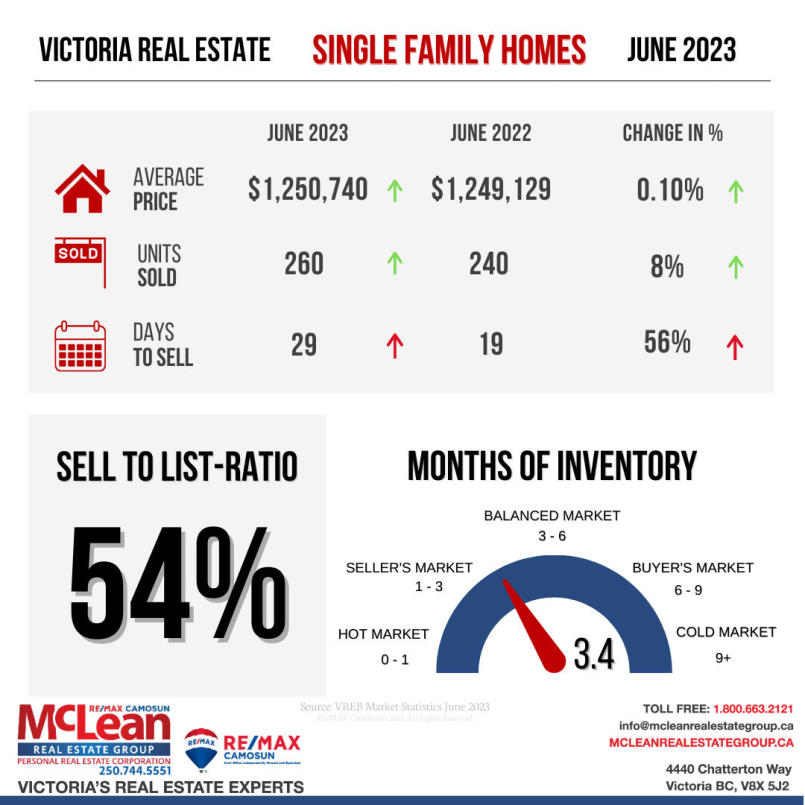 Victoria Real Estate Stats for Townhomes and Duplexes in June 2023
While people still paid an average of 10% less in June of this year vs. last, townhomes and duplexes experienced a big jump in total sales, shooting from 66 to 89 (35%).  Although the days to sell numbers experienced even more of an increase, it's still very much a seller's market.