The September 2022 monthly realty statistics for Victoria are here! Let's take a look and see what each of the three main market segments are doing locally.
Victoria Real Estate Stats for Condos and Apartments in September 2022
All three segments of the Real Estate Market, Condo's, Townhomes and Single Family homes continue to be in a balanced position based on months of inventory available.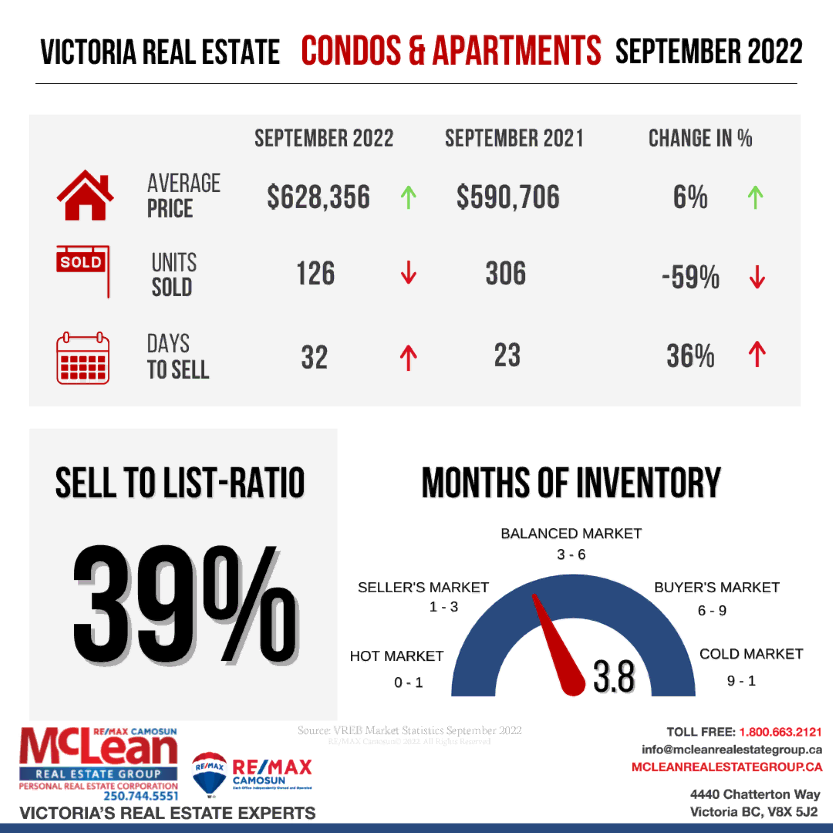 The sell/list ratio for Condominium and Townhouse market in September (39%) is much lower than what we saw last month (61%), but this appears to reflect how low sales dropped in September 2021 more than anything.
Victoria Real Estate Stats for Single Family Homes in September 2022
Comparing average prices from a year ago all three segments of the market are up but only slightly.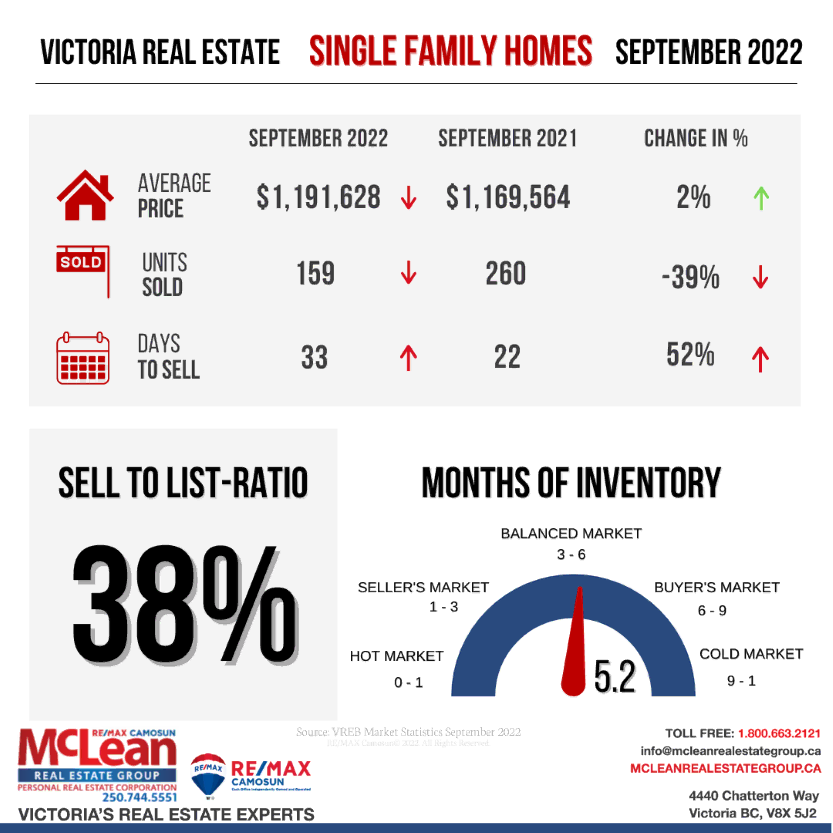 Statistics for Single Family Homes follows closely with the Condo and Apartment stats as September was a dip in market activity for all three segments compared to previous months.
Victoria Real Estate Stats for Townhomes and Duplexes in September 2022
Real Estate is a long term investment, hold for the long term and prices will continue to climb.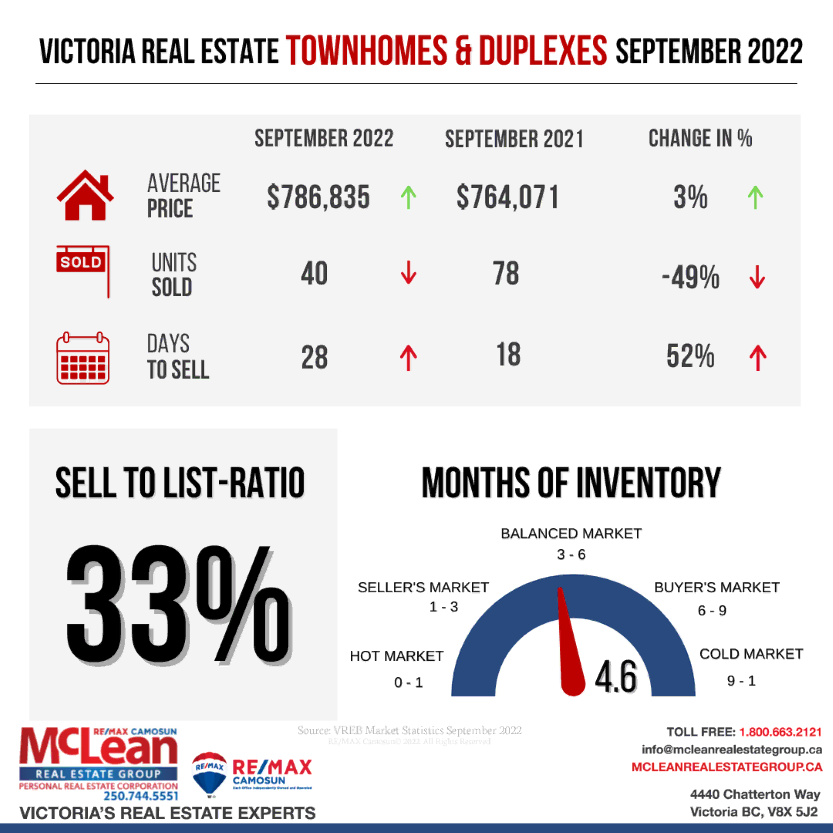 While not the worst month of the year, it is easy to see that things really do slow down for the local Victoria Realty market in September each year.