This is the first monthly Victoria BC realty statistics covering 2023 with reports comparing January 2023 with January 2022.
Victoria Real Estate Stats for Condos and Apartments in January 2023
While the absorption rate for all sectors of the market is around 1/3rd due to the ongoing lack of supply all market segments are in a balanced position based on months of supply.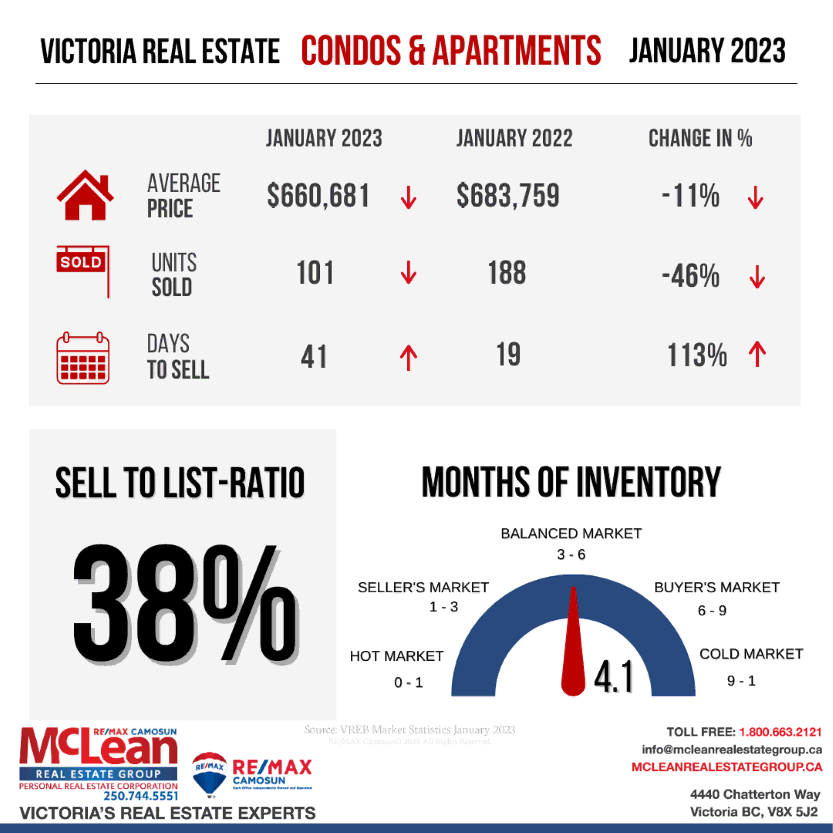 With a total of 274 sales of all types of properties in January use of average prices paints a misleading picture with respect to prices.
Victoria Real Estate Stats for Single Family Homes in January 2023
We started to see the market wake up mid to late January with more buyer calls and activity in general.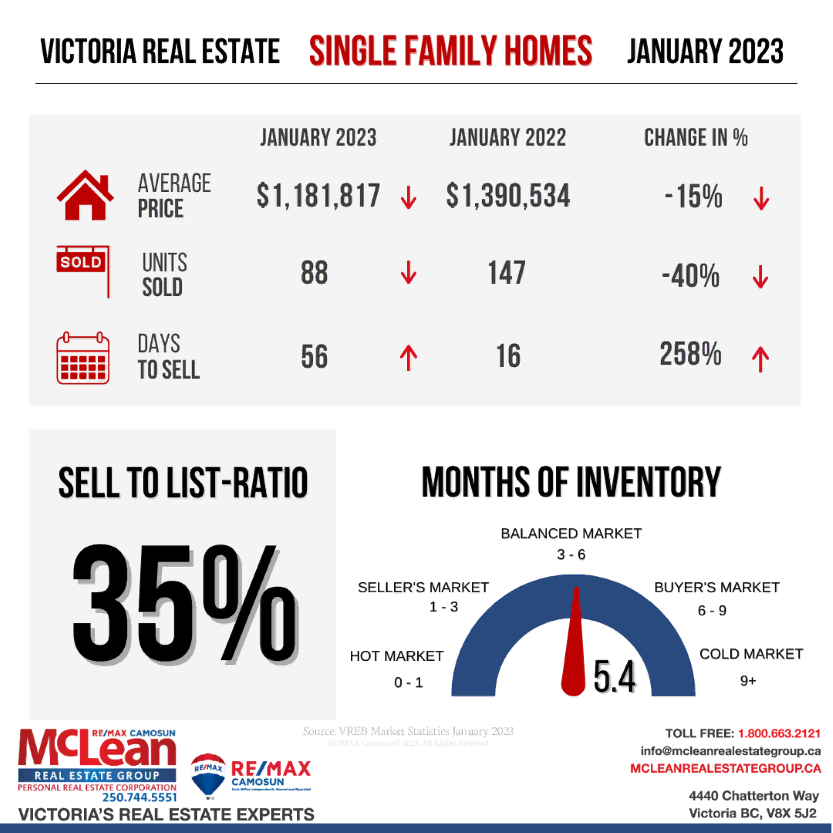 There were even instances of multiple offers on well price properties.
Victoria Real Estate Stats for Townhomes and Duplexes in January 2023
For those waiting for the bottom of the market to buy, we may have just seen it in January.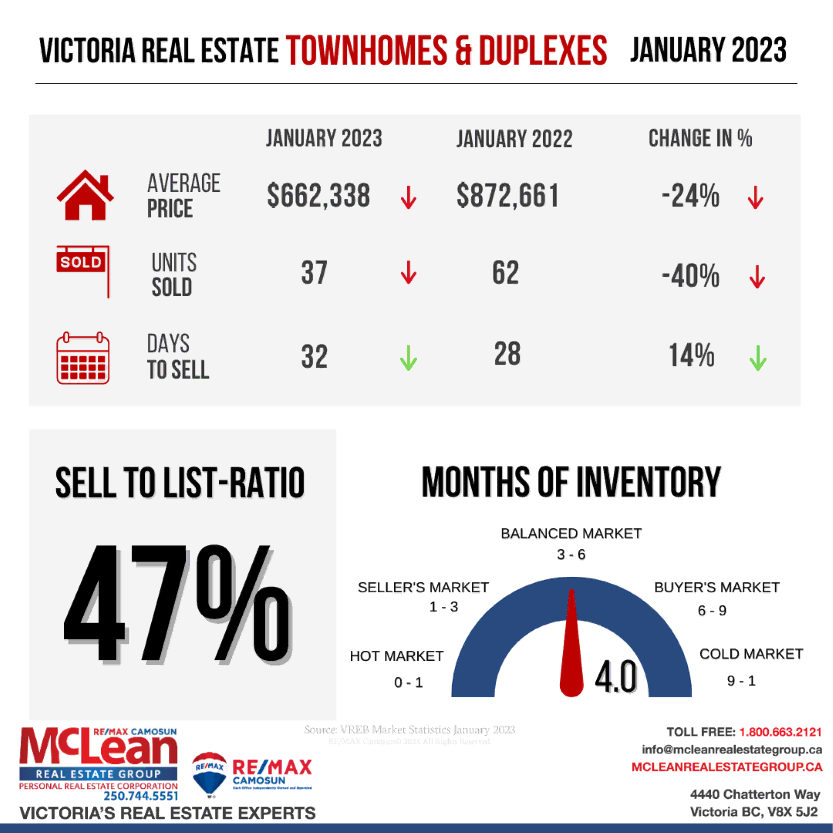 As always, demand and supply in the local Victoria Real Estate market will decide what's around the corner, so stick around for more stats next month.