Bear Mountain is a luxurious residential and resort neighbourhood in Langford, near Victoria BC. Located on the slopes of Skirt Mountain, this neighbourhood boasts the only Jack Nicklaus designed 36 hole golf course along with a well known resort.
Aside from being an elegant resort community, Bear Mountain is also an athletic centre. Thanks to the golf course and surrounding amenities, Bear Mountain is home for the Canadian training center of Golf Canada's National Development team, the high performance training centre of Canada's National Mountain Bike team, and Canada's largest indoor/outdoor clay court tennis facility.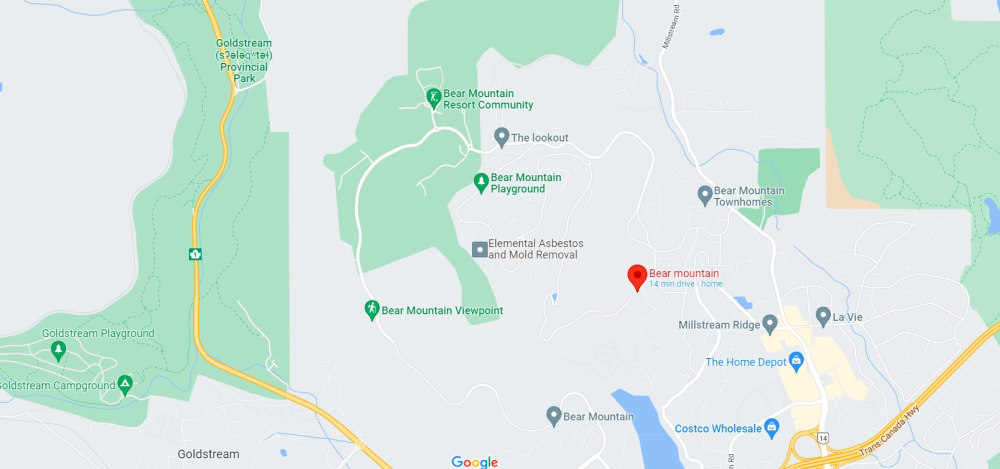 This lavish community is mostly residential, and is surrounded by forested, rugged and rocky wilderness. But with the resort amenities, plenty of small parks, and commercial centre of Bear Mountain, the neighbourhood has much to offer. Plus, Bear Mountain has excellent access to nearby shopping in the commercial centre of Langford and it's just a short drive to downtown Victoria.
Bear Mountain has a storied past that was rocky at times. The resort and golf course was purchased by a BC-based company in 2013 after things went sideways and bankrupt under the previous CEO. Now Bear Mountain is thriving. Smaller neighbourhoods are branching off from Bear Mountain, with condos and new housing under construction constantly.
Things to do in Bear Mountain

Enjoy the rugged outdoors
For those who prefer their recreation a little more untamed, nearby Mt. Finlayson offers excellent hiking and if you hop on the Island Highway (Hwy #19). Head north, and you've got the rest of beautiful Vancouver Island to explore, with all of the hiking, fishing, mountain biking and skiing (at Mt. Washington) you can handle!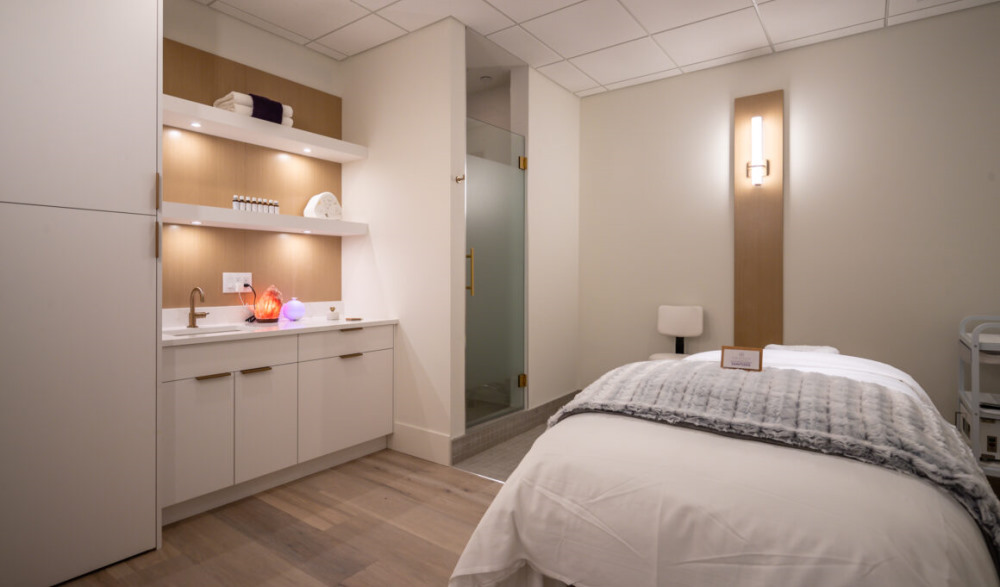 The Amatista Spa is an advanced luxury spa and part of the Westin Bear Mountain Resort. This state-of-the-art spa is perfect for a relaxing date, personal pampering, or a special gift for a special someone. You'll find options for facials, massages, foot care, and other aesthetic treatments.

Bear Mountain's two golf courses are some of the most highly awarded in the entire country. Plus, with the two courses combined, Bear Mountain is home to the only Nicklaus designed 36-hole course in Canada. All green fees come with a power cart with GPS, club valet, club cleaning services and warm up balls on the practice facility.
Schools around Bear Mountain
As Bear Mountain is a small, mainly residential neighbourhood, there are no schools in the community. But you don't have to go far to find any. Nearby Lakewood Elementary and Millstream Elementary are a short drive away just down the hill. Plus, if you head farther towards downtown Langford, there are many more options such as Ruth King Elementary and Crystal View Elementary.
For older children, the closes middle school is Spencer and the closest high school is Belmont Secondary. You don't have to leave Langford to find plenty of school options for kids.