Good weather and calm waters perfect for boating caused our monthly report to take a bit longer, but we have now published our July 2022 monthly real-estate statistics in Victoria compared to July 2021.
Victoria Real Estate Stats for Condos and Apartments in July 2022
Condos and Apartments statistics in Victoria were mostly positive in July 2022 vs. July 2021.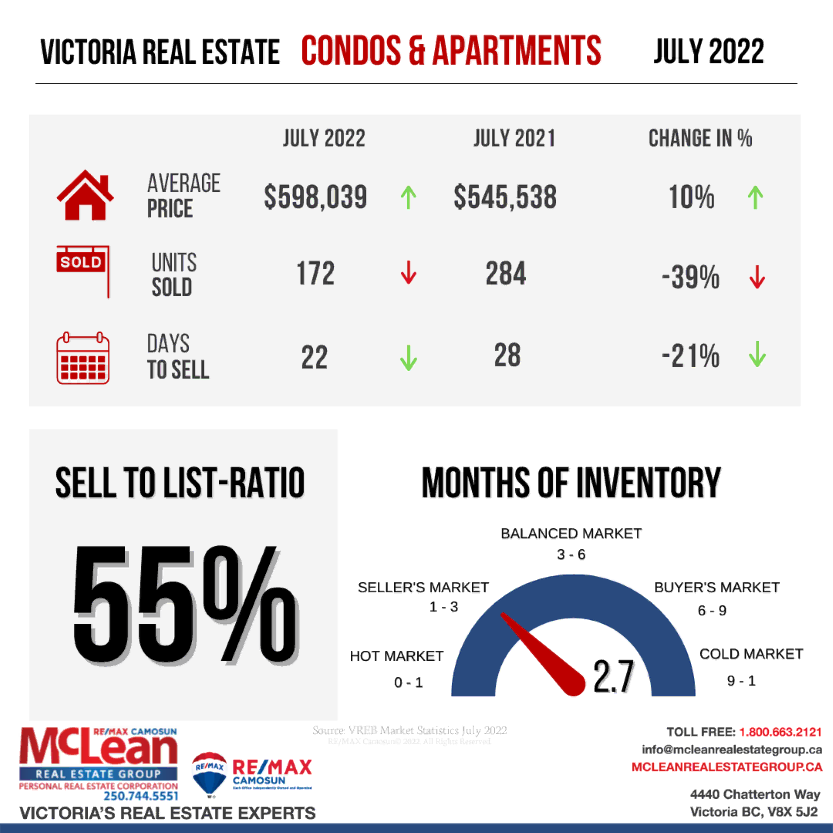 In fact, all segments of the market, Single Family, Condominium, and Townhouses, are basically in a balanced position based on months of inventory available.
Victoria Real Estate Stats for Single Family Homes in July 2022
Comparing prices to a year ago we are seeing prices in the Single Family market decline slightly based on Average selling prices.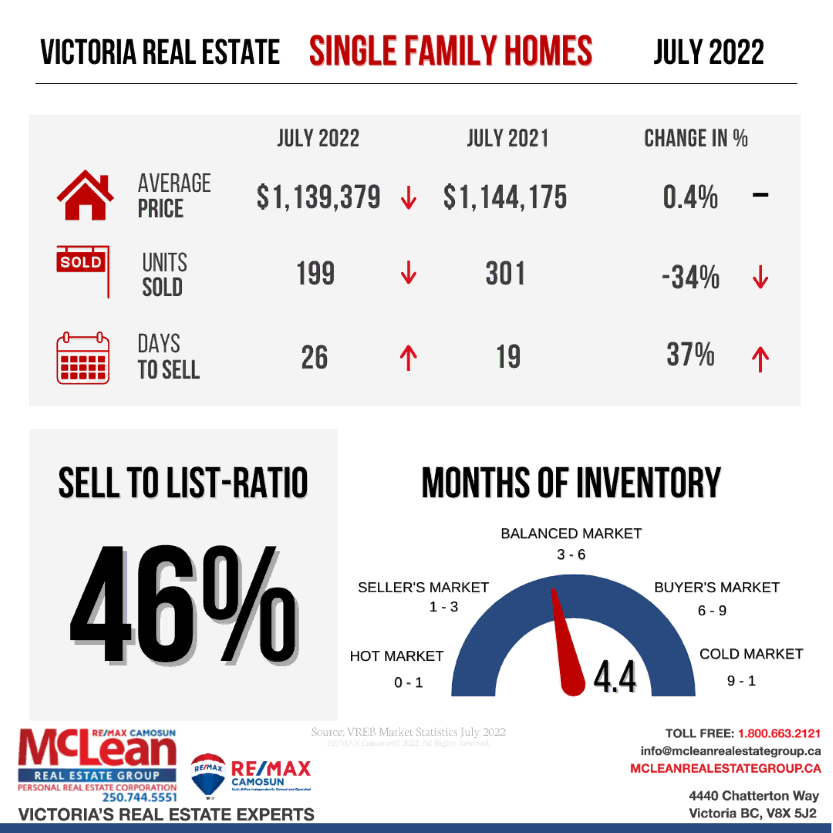 Shorter term comparison tells a slightly different story with prices declining roughly 5% over the past couple of months in the single family market.
Victoria Real Estate Stats for Row and Townhouse in July 2022
While the Townhouse and Condominium prices are up over the past year, as with the Single Family market, the prices have dropped slightly over the past couple months depending on location and age of the building or level of maintenance.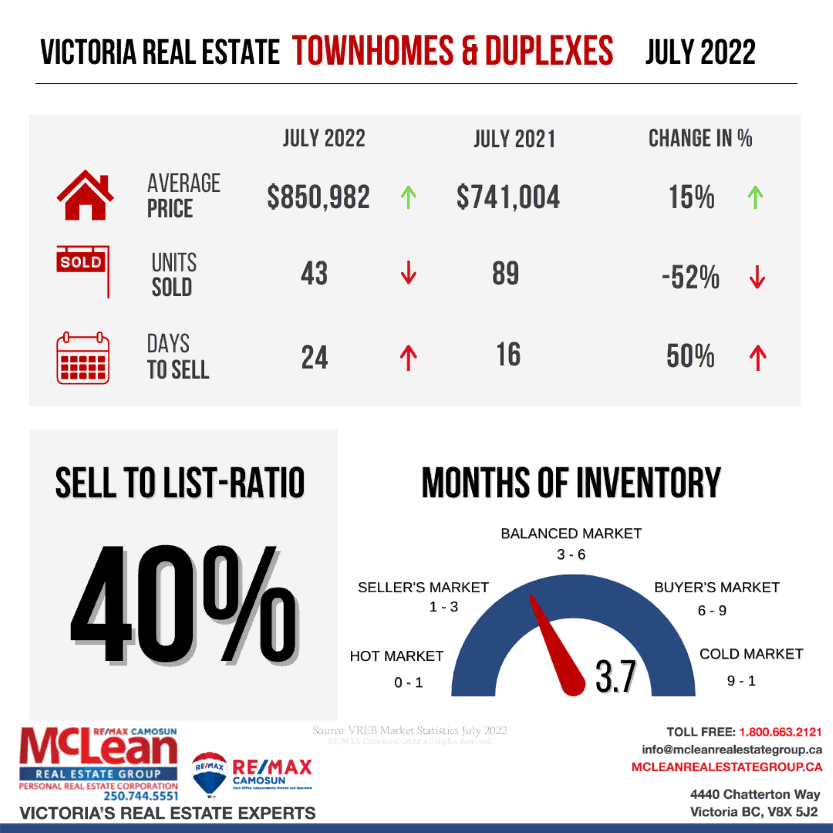 High demand for Townhomes could make prices slow to change as this portion of the housing market has big profit potential.