Fresh off the presses! We have just published the June 2022 monthly real-estate activity in Victoria compared to June 2021.
Victoria Real Estate Stats for Condos and Apartments in June 2022
The Real Estate market in Victoria BC is moving to a more balanced scenario with single family homes leading the way.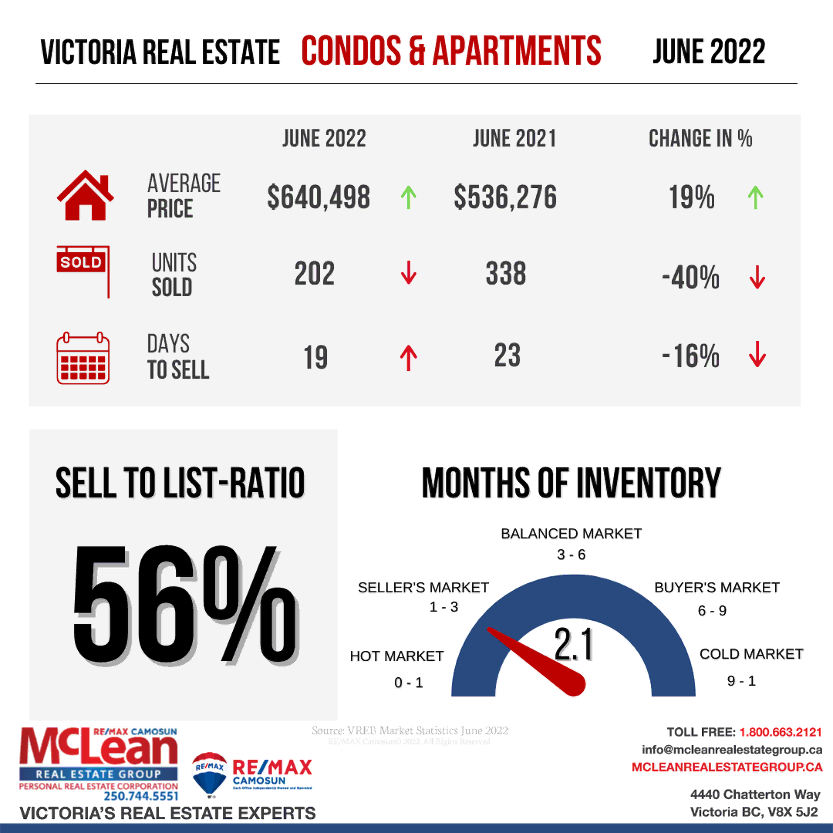 The majority of price adjustments we are seeing are from sellers who overshot the market getting into line, and generally the prices appear to have stabilized.
Victoria Real Estate Stats for Single Family Homes in June 2022
The next round of interest rate hikes will likely cause a bit more softening in the single family market.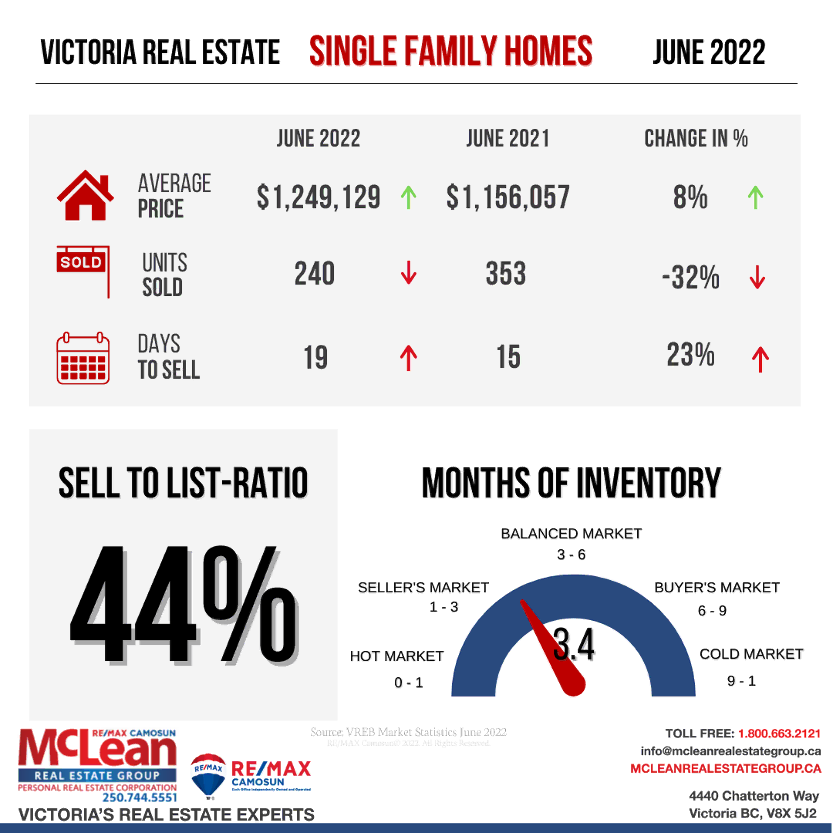 This softening doesn't necessarily mean the prices will drop, but the number of sales will decline as some buyers get knocked out of the market.
Victoria Real Estate Stats for Row and Townhouse in June 2022
Both the Townhouse and Condo market are still in short supply, most of the projects currently under construction are basically sold out.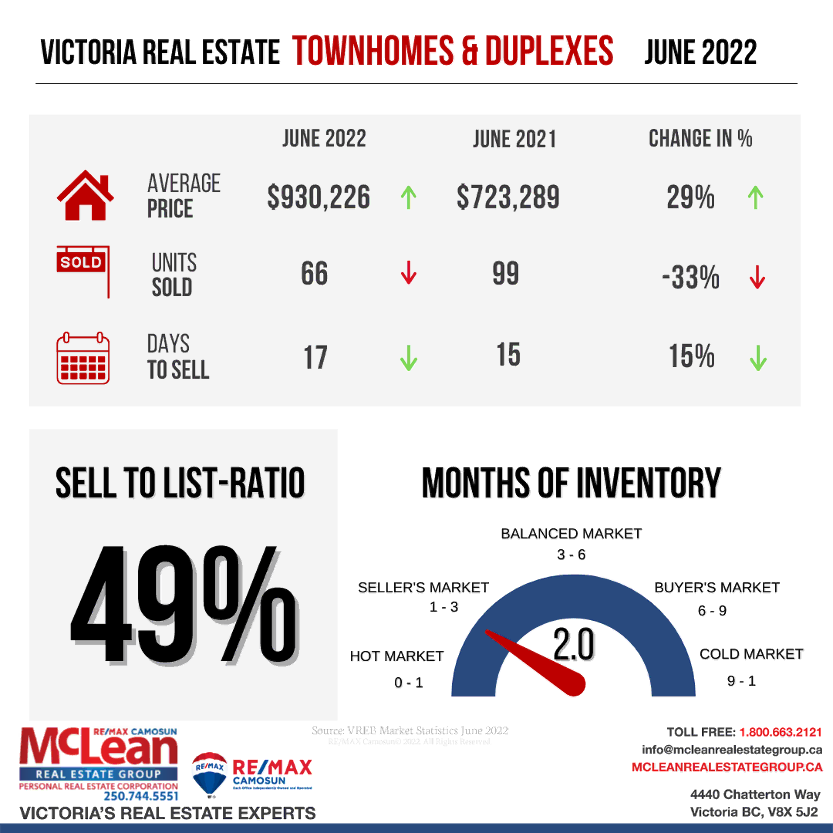 There is a two month supply of both Townhomes and Condos. High demand continues for Condos and Townhomes as these represent the affordable part of the housing market.