This is another update from our team in an ongoing effort to share current monthly real-estate activity in Victoria compared to 2021. We hope this information provides a better perspective of the changing Real Estate market in Victoria BC.
Victoria Real Estate Stats for Condos and Apartments in April 2022
We are slowly moving from a hot market to a sellers market, which is going to feel like a more balanced market then what's been happening, we're not there yet but could be soon with further interest rate hikes.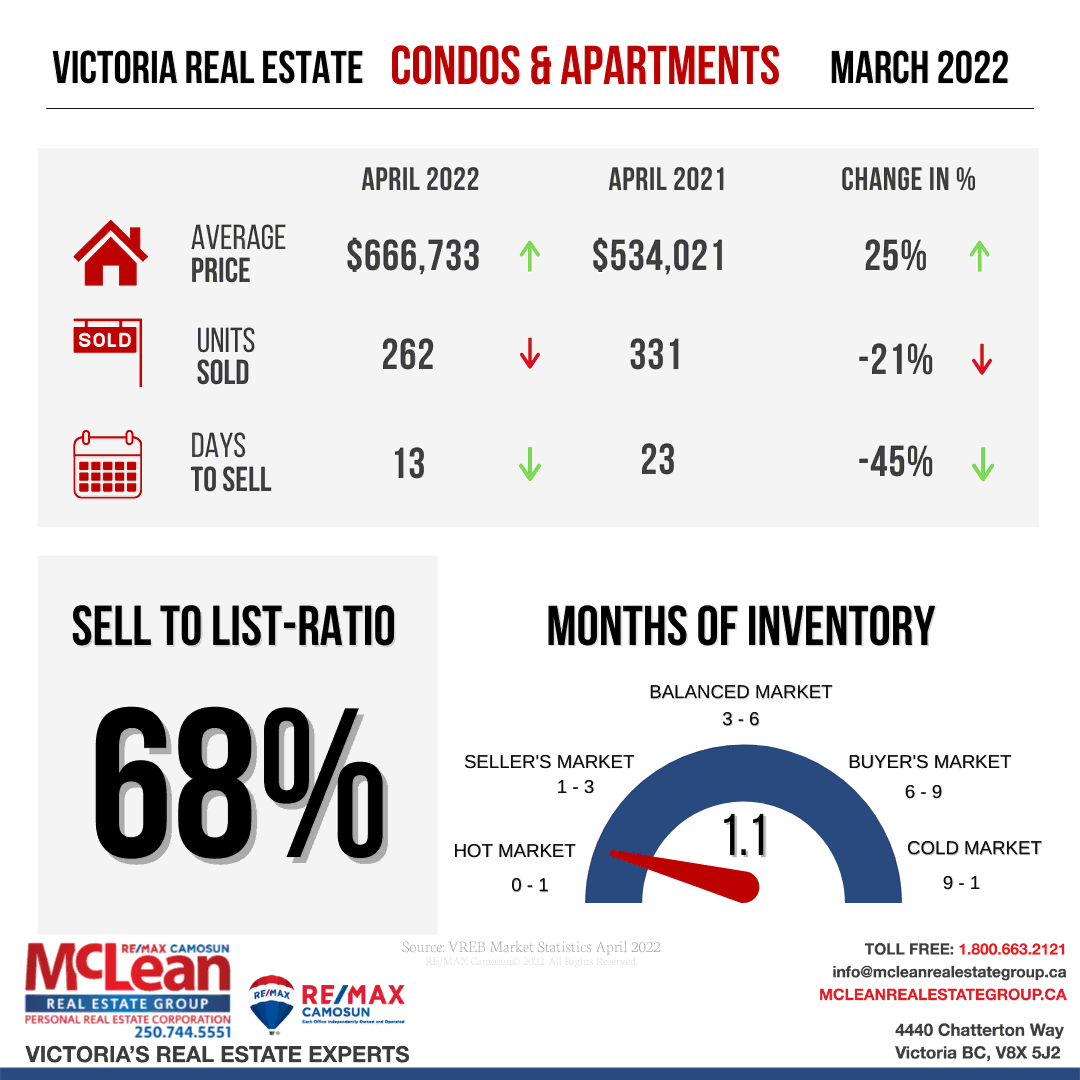 This doesn't mean prices will decline, I anticipate a continued shortage of listings with a declining number of sales that will put us into a balance market with less aggressive price increases.
Victoria Real Estate Stats for Single Family Homes in April 2022
Rising interest rates have likely knocked out a few buyers wanting to enter the market and will cause current buyers to adjust their expectations as they may have to look at lower price points to qualify.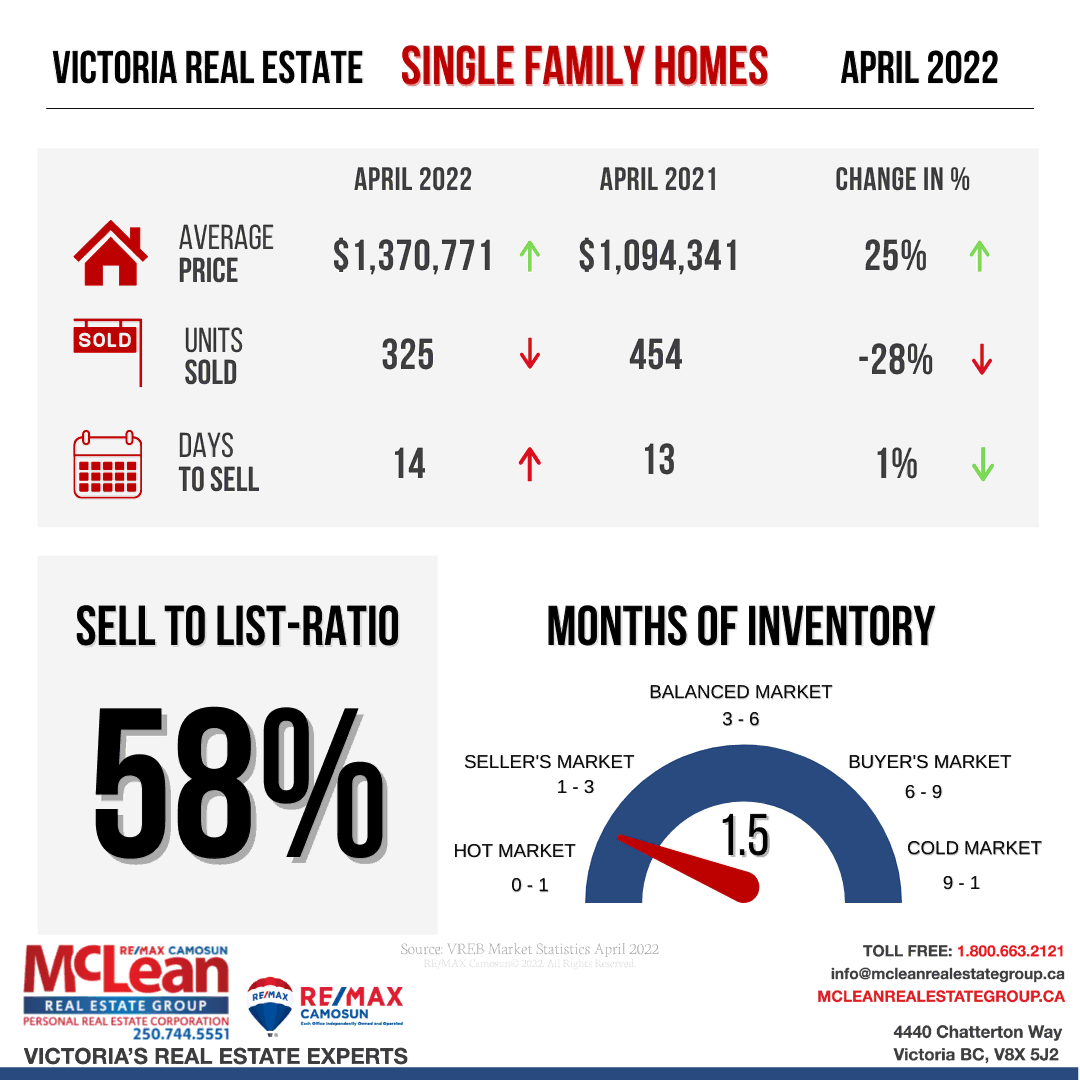 Victoria Real Estate Stats for Row and Townhouse in April 2022
The instances of multiple offers on properties is also declining as the asking prices generally have caught up to the market with fewer homes coming on at what we'd call a bait price. (Priced under market to attract multiple offers)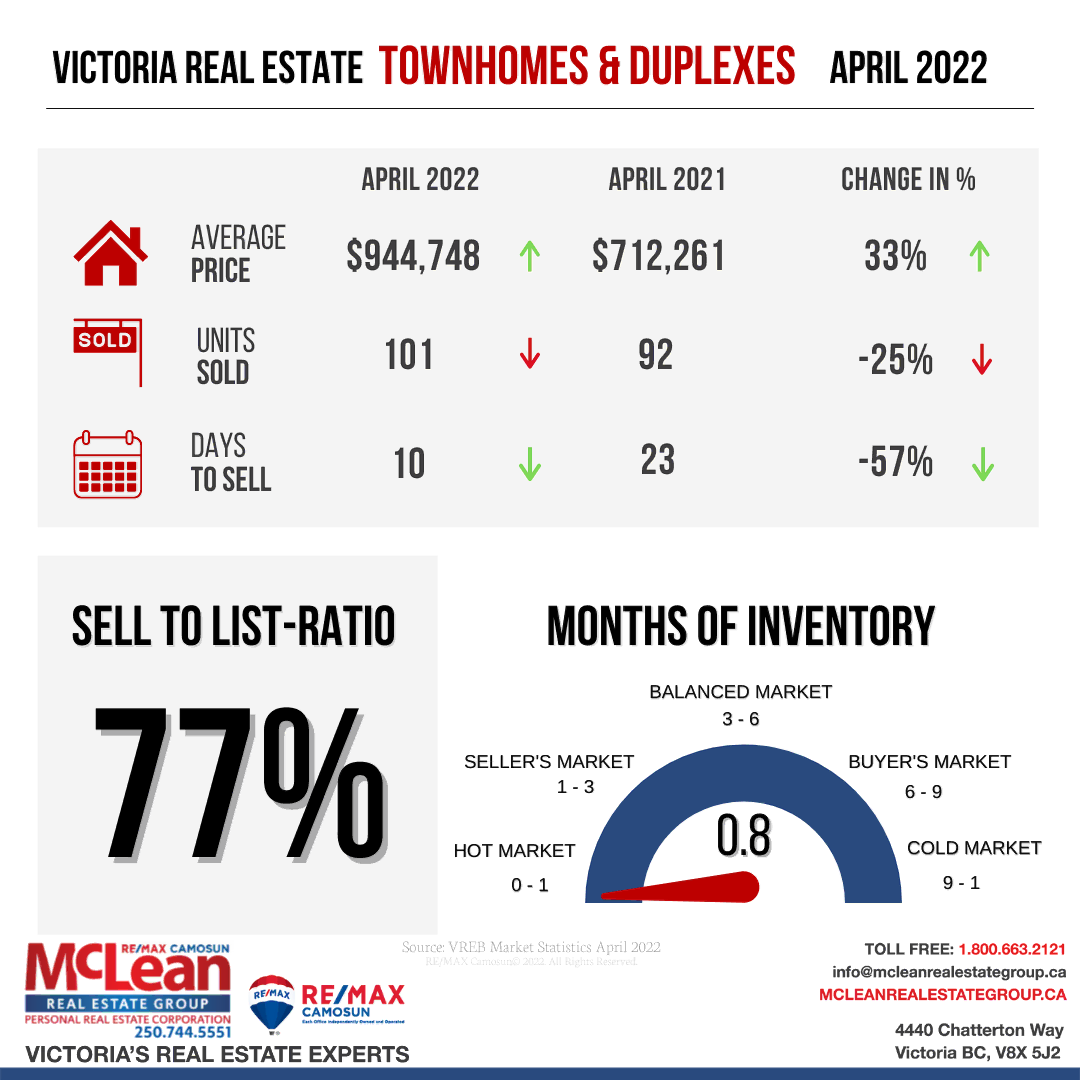 We are also seeing more offers with subject to conditions in them, financing, inspections etc.. Once again the Government is two weeks late to the party with their introduction of measures to soften the market.