Vancouver Island is home to the mighty douglas fir, a tree that makes an excellent log for building custom homes. The reddish hues of this tree are beautiful but the straight grains, tight growth rings, and resistance to mold/fungus are the most prized attributes of this species of tree.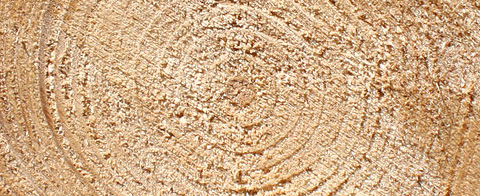 Local douglas fir logs are carefully selected from sustainable second-growth forestry areas on the island.
For a slightly higher cost, local BC grown Western Red Cedar can also be used. While not as ideal for beams and roof building due to softness, the color and texture of cedar makes it a popular choice of species for building log homes.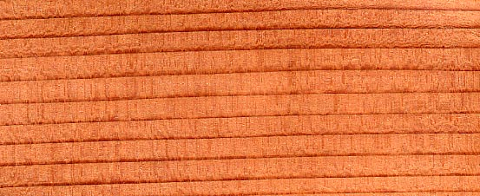 The lighter weight, natural resistance to decay, and very low shrinkage of cedar is another perk for builders opting to use this beautiful log.
Custom Built Log Homes on Vancouver Island
Our selection of existing log homes on the island is a coveted resource and some property owners may find that building a custom log home on the island is a more frugal option. In fact there are multiple custom log home builders to choose from.
Norse Log Homes in Lantzville (between Nanaimo and Parksville) is a custom log home builder with a great reputation for delivering beautfully built log home packages.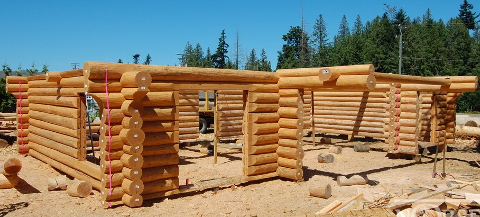 EcoLog homes are modernization of the log home concept that initially originated in Ontario but quickly became popular enough to setup a manufacturing center on Vancouver Island.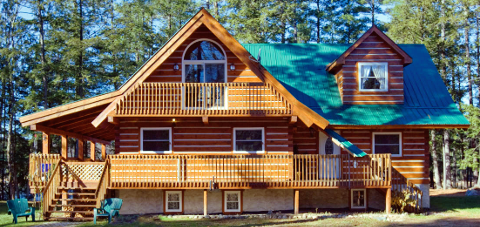 Instead of using a whole round log and carving custom grooves/slits for each timber, EcoLog homes are built from square timbers that allow more efficiency in the production and assembly which saves on both time & expense.
There are also multiple builders in BC that are able to deliver incredible custom log homes to Vancouver Island. One of the largest, Pioneer Log Homes of BC, is an internationally recognized builder of custom log homes and buildings. Based in Williams Lake BC, this company started off as a small family business in 1973 and has grown rapidly thanks to the remarkable work they deliver on each custom log building.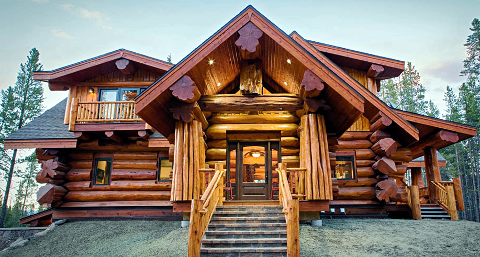 This company clearly embraces the natural features of the logs right down to the flared trunks.
Log Home Listings in Victoria
Currently there are almost a dozen amazing log homes for sale in the Victoria/Vancouver Island area. We can't feature them all but we have included some great examples of the log homes you can expect to find for sale around Victoria BC.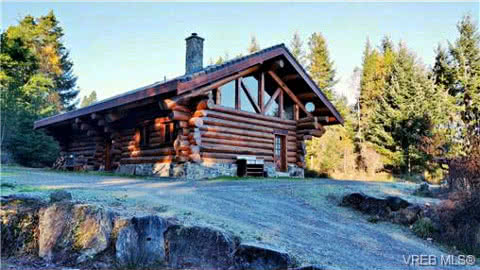 This relatively new (2010) East Sooke log home, which can be viewed at 415 Ocean Spring Terrace in Becher Bay, is currently listed for $1,890,000 and features 4 bathrooms, 5 bedrooms, with 4,502 finished sq. feet.
This area of Vancouver Island is incredibly scenic and is home to many local artists/craftsmen. With 6.87 acres to explore you might feel like there's no reason to leave the property but you will be hard pressed to not take in the local culture, including the very popular Cheanuh Marina with 365 active berths.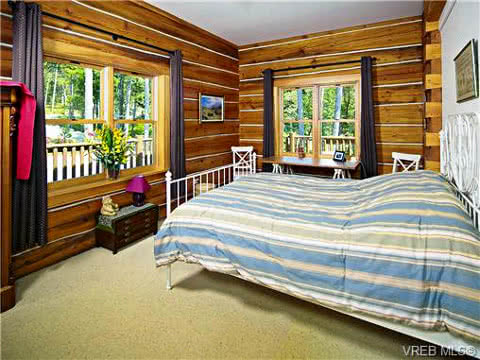 Located at 6201 Hensbro Place, the East Sooke log home pictured above, is a bargain at $625,000 list price! This custom built log home dates back to 1995 and comes with 4 bedrooms, 3 bathrooms, and features 4,359 sq. feet of finished living space on a 2.47 acre lot.
With East Sooke sitting between both the township of Sooke and Colwood, there are many amenities to choose from and lots of options for shopping, dining, & entertainment.