With a mild climate, lively food and drink scene, limitless outdoor activities, and a rich British colonial past featuring stunning architecture and gardens, Victoria is a place you'd be lucky to call home.
It's also an incredible place to visit. Unlike much of the country, Victoria is very visit-able outside the summer months, making it a tourist destination year-round. While most of its 4 million annual visitors came during the summer months, Victoria still offers plenty to do and see during the off-season.
Here's our Guide of 19 Fun Things to Do in Victoria:
1. Go Stand-Up Paddle Boarding
Stand-Up Paddle (SUP) Boarding is a very fun and semi-new water sport that's perfect for Victoria. If you've never heard of SUP, it's like canoeing – except you're standing. If you're a beginner, try Elk Lake or Thetis Lake. If you're ready for more of a challenge (and some exclusive views), be sure to check out the Gorge Waterway and the Inner Harbour.
If you need to rent a SUP, check out Ocean River Sports.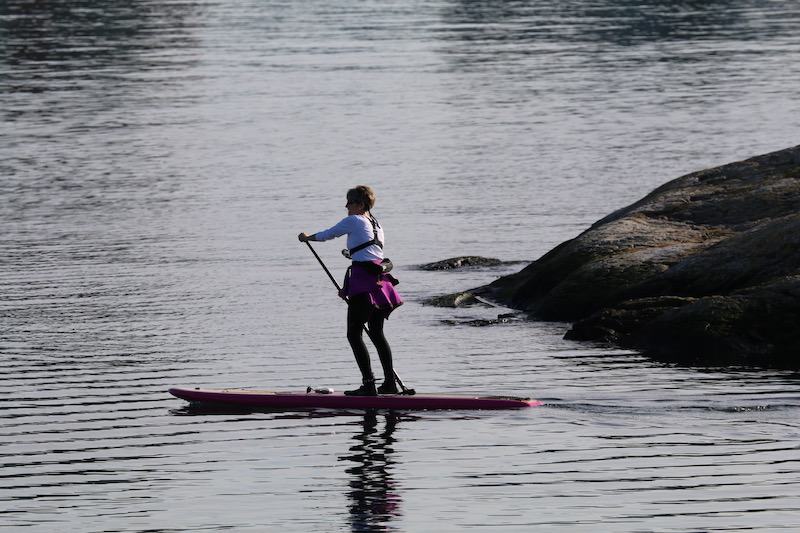 Photo credit to Visitor in Victoria.
2. Experience the Royal BC Museum
Founded in 1886, the Royal BC Museum had its 'Royal' title approved by Queen Elizabeth II after a visit in the 1980's. Located next to the Parliament Buildings and the Inner Harbour, the museum is a must-do activity that's tough to miss. With over 7 million objects, the museum has rotating galleries and three permanent fixtures: Natural History, Becoming BC, and the First Peoples Gallery.

Photo courtesy of The Royal BC Museum.
3. Stroll the Inner Harbour
Victoria's Inner Harbour is a beautiful walk and the best way to see the city – the heartbeat of Victoria tourism. With plenty of spots to stop for food and drinks along the way, the Inner Harbour is the best way to see the historic Empress Hotel and Parliament Buildings. The harbour is home to water taxis, sailboats, whale watching, ferries to Washington State, and float planes. In the summer months, the walkway is bustling with live music, street vendors, performers and festivals.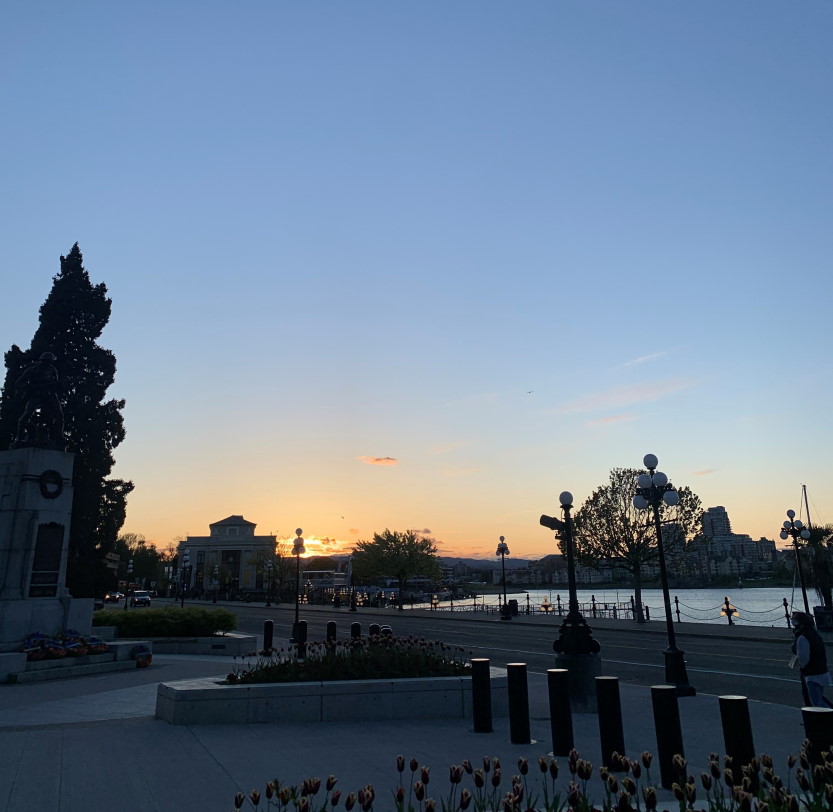 4. Stop for a Beer at Whistle Buoy
Whistle Buoy Brewing Company is nestled in the peaceful Market Square, backing onto Lower Johnson Street. This conveniently-located, tiny brewery specializes in small-batch, experimental beers. They also sell snacks and other non-beer beverages including kombucha – you can even bring your own food!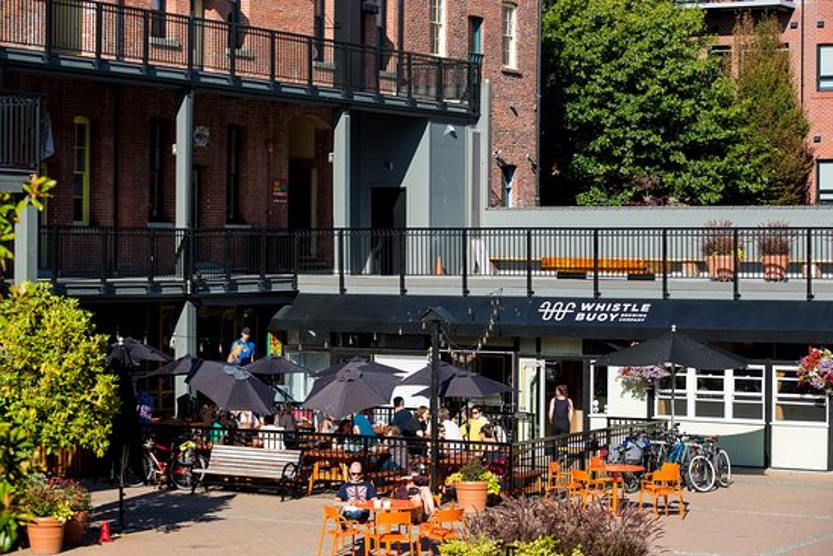 Photo credit to TripAdvisor.
5. Catch the sunset at Dallas
Dallas Road is a prime walking, biking, and sunset viewing destination for Victoria's locals and tourists. Stretching along Victoria's southernmost edge, Dallas Road is lined with beautiful ocean-front homes, and shouldered by sizeable walking/biking paths. There is plenty of grass space and sandy ocean-front for picnic-ing and sunset viewing, just be sure to bundle up if you're here outside the summer months!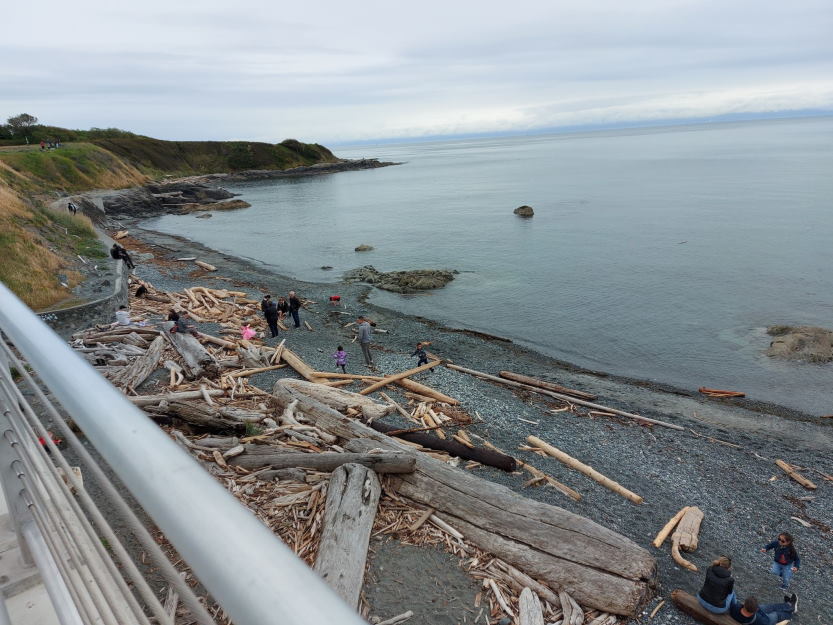 Photo credit to AllTrails.
6. Bike the Goose
The Galloping Goose is a 55-kilometre trail – originally a freight railway, stretching between Victoria and Sooke that's great for running, biking, skateboarding and even horse riding. It's incredibly accessible, dipping in and out through various neighbourhoods, making it a great place for exercise, a leisurely walk, or commuting to work.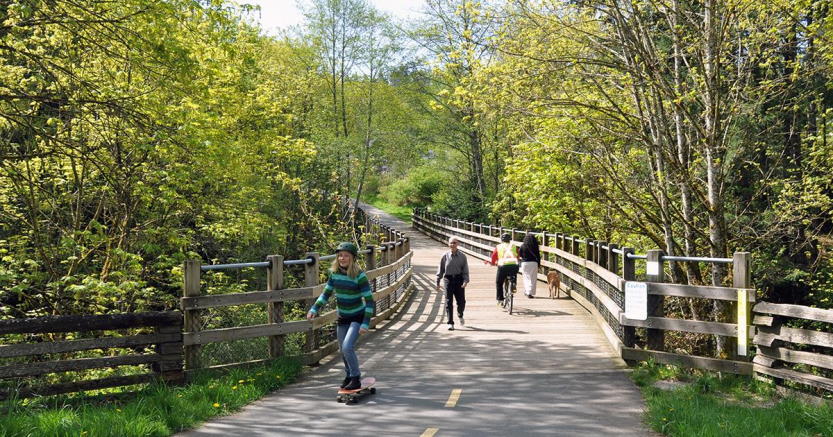 Photo credit to CRD.
7. Take Part in the Weekend Brunch Ritual
Brunch in Victoria is a sacred weekend outing that you can't miss. But getting brunch in Victoria takes commitment – either rise early or get ready to stand in line, rain or shine. If you're staying in or near downtown, some of the favourite brunch spots are Floyd's, Blue Fox, Jam Café, and The Ruby.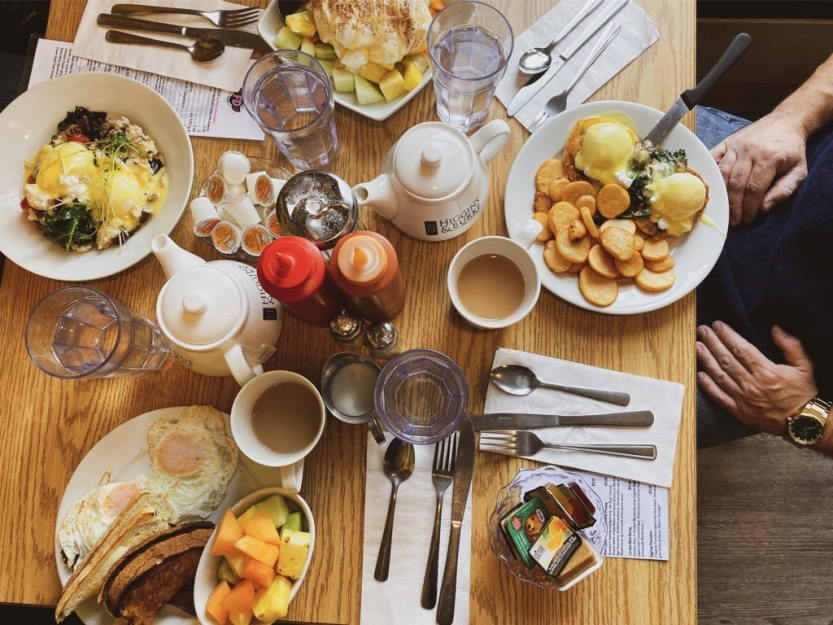 Photo credit to Floyd's.
8. Indulge at Red Fish Blue Fish
Red Fish Blue Fish is the best place to grab fresh fish and chips downtown. Grab a sunny seat along the water and take in the sights, smells and sounds of the harbour as you chomp on some fresh, deep-fried Pacific Cod, Wild Salmon, or BC Halibut.
Check out the Red Fish Blue Fish menu.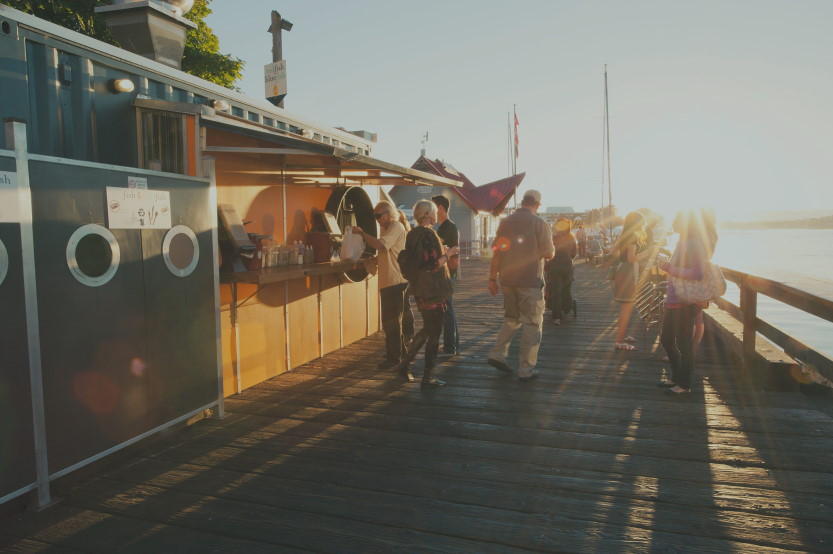 Photo credit to Red Fish Blue Fish.
9. Visit Fisherman's Wharf
Fisherman's Wharf is a unique and colourful destination located on the far west side of Victoria's inner harbour, just outside the busy streets of downtown. Along with 33 berths designated for floating homes, you'll find food trucks and kiosks selling fresh seafood and drinks, fishing boats, and other local shops.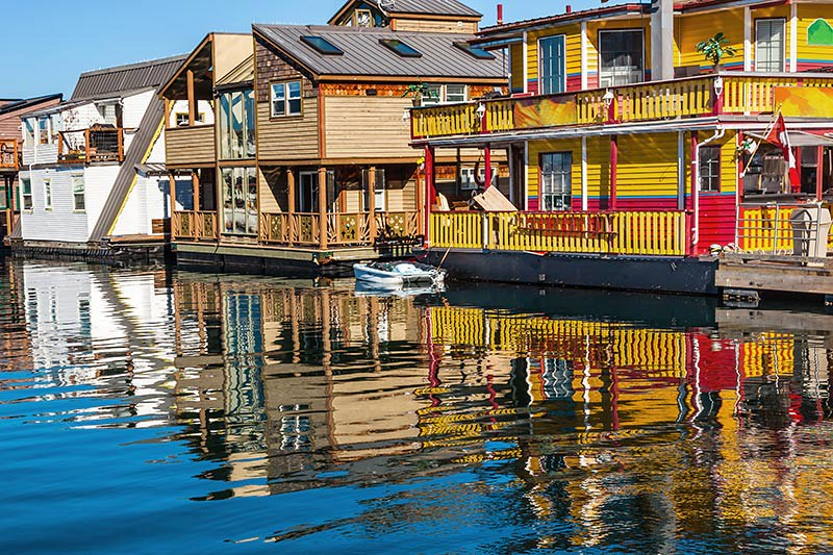 Photo credit to VancouverIsland.com
10. Hike Mount Doug
Mount Doug is a popular, relatively short hike with an incredible 360-degree view of Victoria. Located in Saanich, Mount Doug is about 20 minutes from downtown, and is accessible from many different roads. The park is extremely dog friendly, so you'll be sure to encounter lots of friendly faces on your way.

Photo credit to Victoria Trails.
11. Treat Yourself at Pagliacci's
If you're ready for dinner, Pagliacci's is a timeless Victoria favourite since 1979. Located in the heart of downtown Victoria on Broad Street, Pagliacci's is home to incredible focaccia bread, soup, steak, pasta, and NY cheesecake. Plus, you'll hear live music from 8-10pm!
Check out the Pagliacci's menu.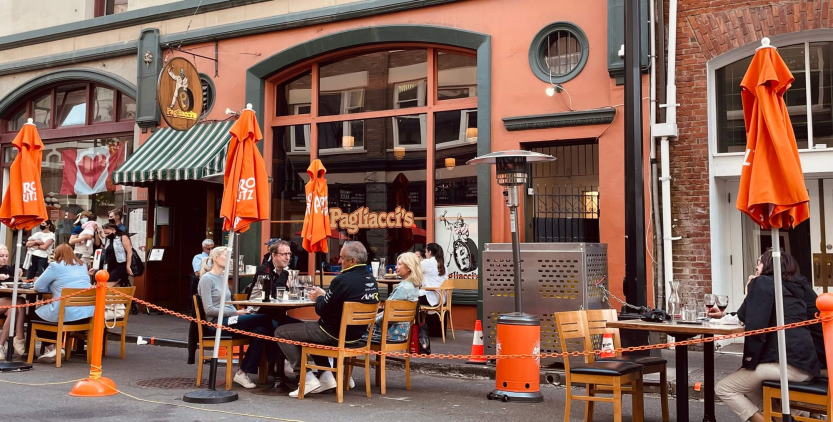 Photo credit to Capital Daily.
12. Stay in for a Movie Night
Victoria may be the mildest city in Canada, but that comes with a fair share of rain. In the likely event you get rain while on your trip to Victoria, duck into a theatre for a movie night. Located a stone's throw away from each other, the Capitol 6 and the Odeon straddle the busy corner of Yates and Blanchard.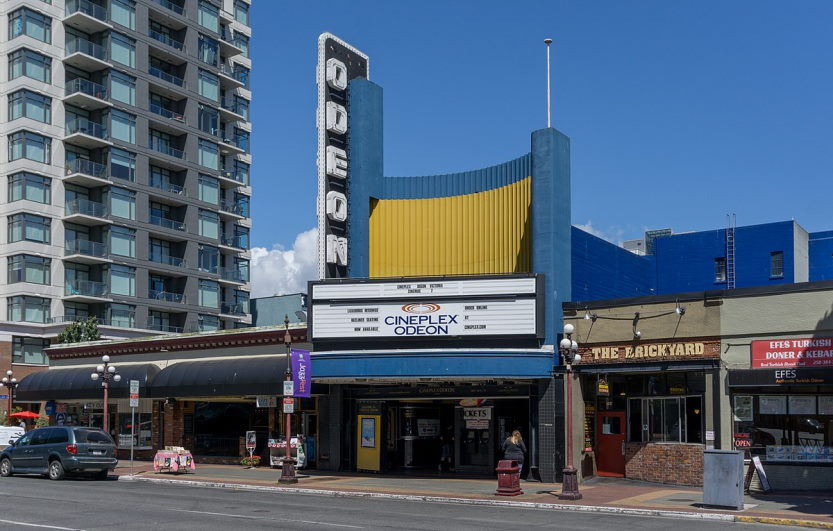 Photo credit to Wikimedia Commons.
13. Grab a Beer at Bard and Banker
Located on Victoria's historic and pedestrian friendly Government street, Bard and Banker is one of the city's staple pubs. From floor to ceiling, the pub looks and feels like old England. The stunning interior features a second level that wraps around the outside, many chandeliers, and live music.
Check out their weekly specials and happy hour!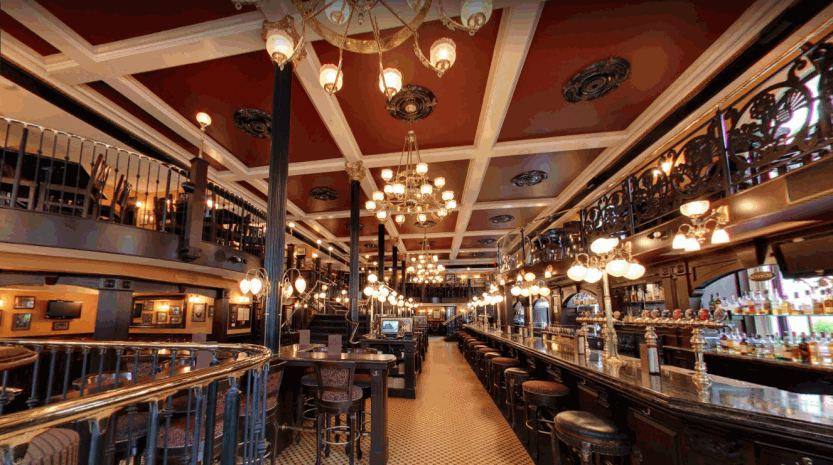 Photo credit to Bard and Banker.
14. Enjoy a Coffee at Hey Happy
Victoria is home to many cute and cozy cafes serving high quality coffee and baked goods. Hey Happy is one of those places, located in the prime shopping area of Lower Johnson (LoJo). Grab your drink and either sit outside to take in the busiest shopping district in the city, chill inside their stylish new interior, or relax in the shaded Market Square out back.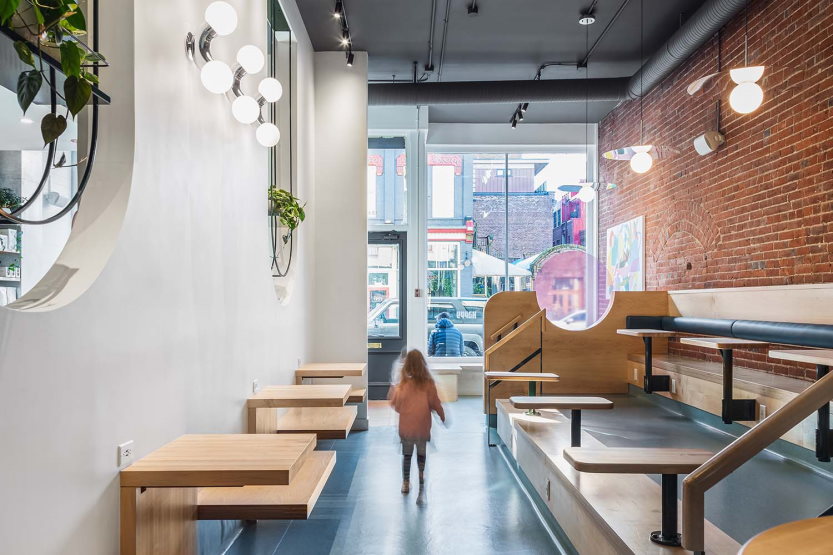 Photo credit to We-Heart.com
15. Visit the Bateman Gallery
Located in Victoria's Inner Harbour, the Bateman Gallery is home to Robert Bateman's work and a rotation of visiting exhibits. The gallery is focused on highlighting the beauty of our natural world, educating visitors on the environment, and deepening our connection with nature. Plus, admission is only $10, with youth, student and senior pricing available.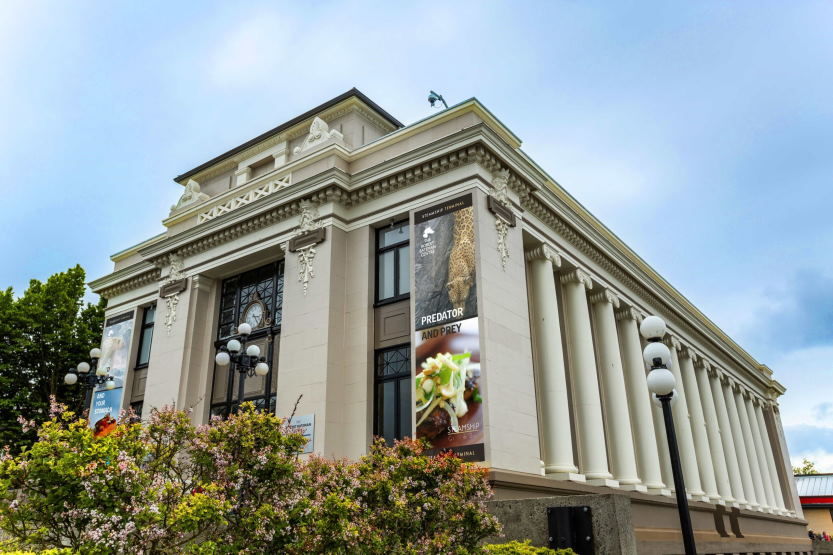 Photo credit to The Bateman Foundation.
16. Explore Cook St. Village
Cook Street Village is a charming little shopping, eating and drinking locale – and easily one of Victoria's most sought-after areas to live. Located just a 20-minute walk from the downtown core through leafy neighbourhoods, Cook Street Village is home to several great spots including Pizzeria Prima Strada, the Beagle Pub, the Morning People food truck, Big Wheel Burger, and many more.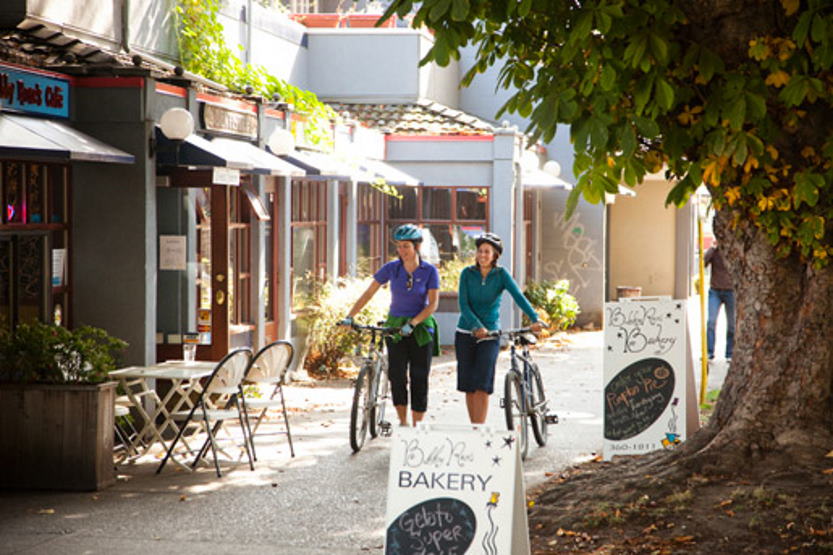 Photo credit to City of Victoria.
17. Relax with a Cocktail & a View at Boom + Batten
With an incredible view of Victoria's Inner Harbour, Boom + Batten is a stylish spot for drinks and a west coast inspired meal. Located just 5 minutes from the John Street Bridge that connects downtown Victoria with Victoria West, Boom + Batten is easily accessible on foot.
Check out Boom + Batten's extensive drink menu.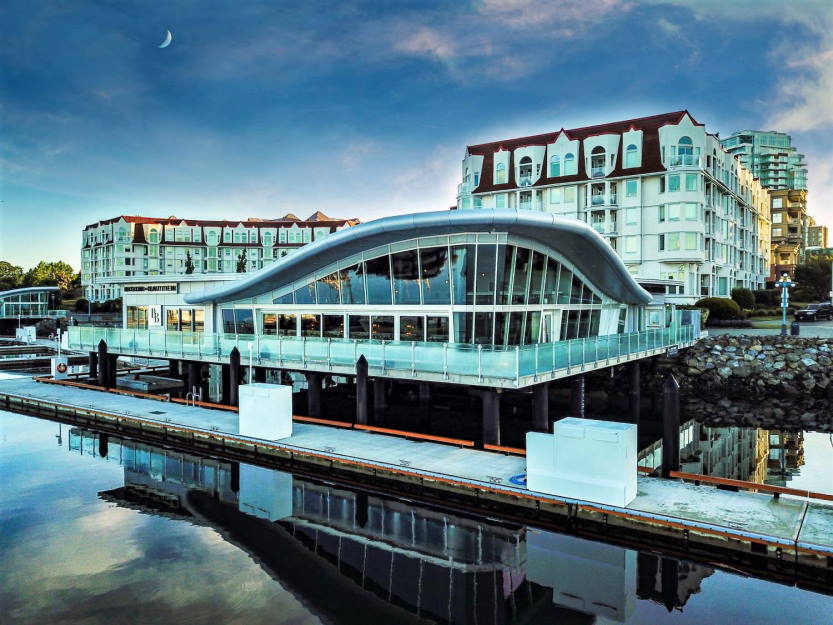 Photo credit to Victoria International Marina.
18. Catch a Royals Game
The Victoria Royals are an ice hockey team that compete in the Western Hockey League, playing out of the Save-On-Foods Memorial Centre on Blanshard Street downtown. Sports fan or not, you'll enjoy the fast-paced, hard-hitting play and lively energy coursing through the arena. The games are very family friendly, too!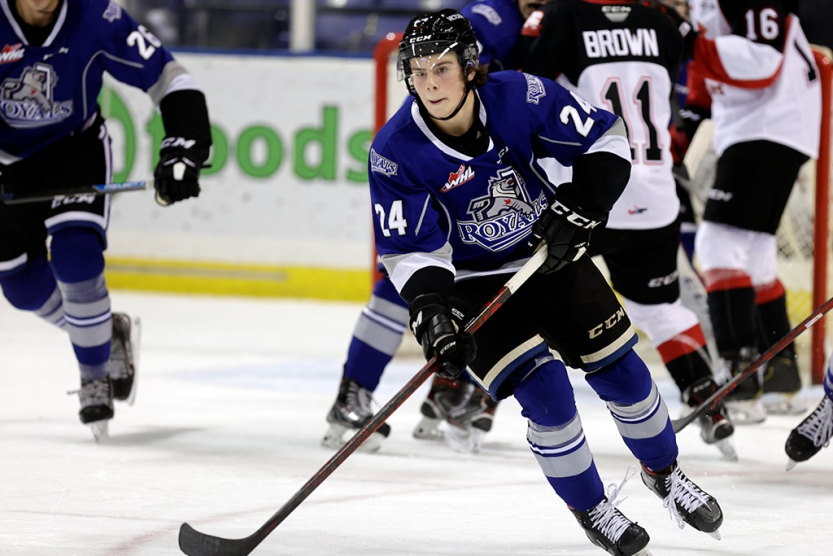 Photo credit to Victoria Royals.
19. Walk Through Chinatown & Fan Tan Alley
Victoria's historic Chinatown is bustling with life, from local Chinese markets, to coffee shops, to authentic eateries. Be sure to check out Bean Around the World, The Bubble Tea Place, and Wah Lai Yuen Bakery. Fan Tan alley is the feature of Chinatown, originally a gambling area lined with opium dens. Surrounded by towering brick buildings and local shops, the alley is a classic Instagram spot.