BC Transit has released the latest Rider's Guide (Effective from Sept 5th 2022 to Jan 1st 2023) along with some seasonal service changes for the Victoria Regional Transit System.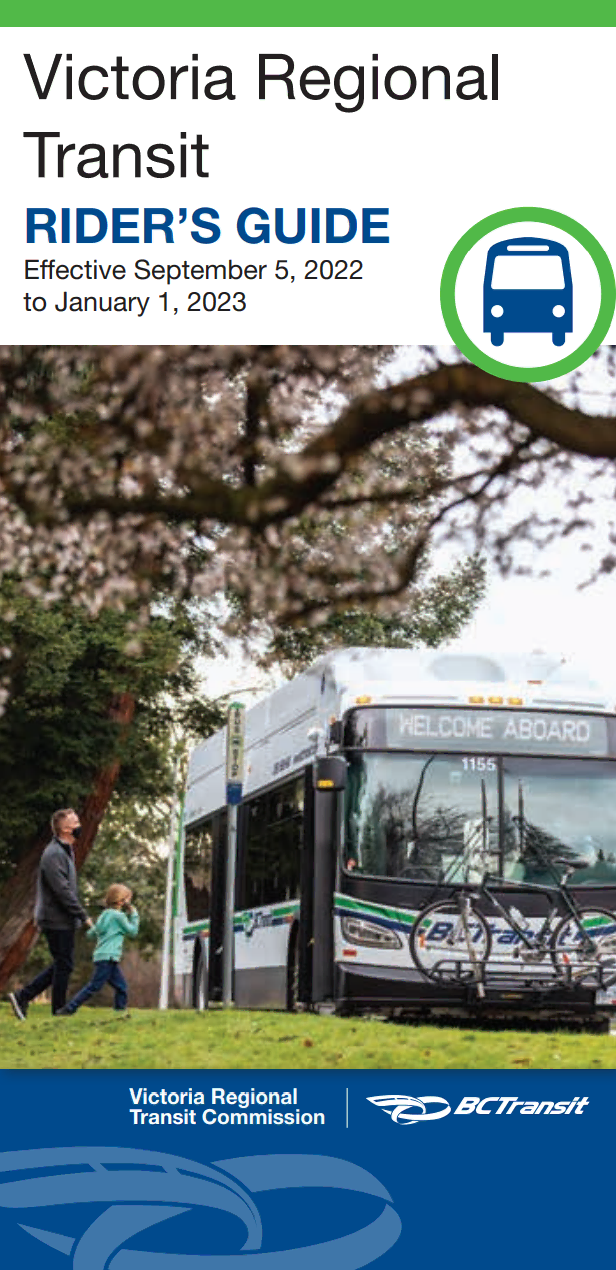 With schools resuming classes many school related schedules need to resume, of particular note is that route 17 (Cedar Hill) and route 81 (Brentwood/Saanichton/Sidney/Swartz Bay) will be restored to full capacity.
Smaller Changes
BC Transit also listed some smaller changes to the Victoria BC bus routes/schedules:
Route 1 (South Oak Bay/Downtown) will run along Fairfield to Douglas instead of Belleville
Routes 70 and 71 (Swartz Bay/Downtown) will serve new stops at Mount Newton Cross road in both directions
Route 51 (Langford/UVic) will receive additional trips to support the demand but will no longer operate with a double decker bus
Routes 30 (Royal Oak Exchange/Downtown), 31 (Royal Oak Exchange/Downtown) and 75 (Saanichton/Royal Oak/Downtown) will begin and end at Belleville westbound
While many services, such as Google Maps offer route planning with live bus times, the current BC Transit information for Victoria is also available online.
Remaining BC Transit Holiday Service Dates for 2022
Check the following table of dates if you plan to use the bus during the holidays, as there is typically a reduced schedule offering Sunday or Saturday levels of service and stop times.
| Holiday | Date | Service |
| --- | --- | --- |
| Thanksgiving Day | Monday, October 10 | Sunday Service |
| Remembrance Day | Friday, November 11 | Sunday Service |
| Christmas Day | Sunday, December 25 | Sunday Service |
| Boxing Day | Monday, December 26 | Saturday Service |
| New Year's Eve | Saturday, December 31 | Extended Weekday Service until 2:30am, Free evening Service from 20:00 – 2:00am |
Go By Bike – Free Transit until Oct 16th 2022
Bringing your bike, or showing your bike helmet to a bus driver will qualify cyclists to ride BC Transit for free in Victoria until October 16th 2022.
This promotion is part of many local Victoria bike events arranged by the Go By Bike organizers. Visit the website (linked above) for more information about this great cycling program.